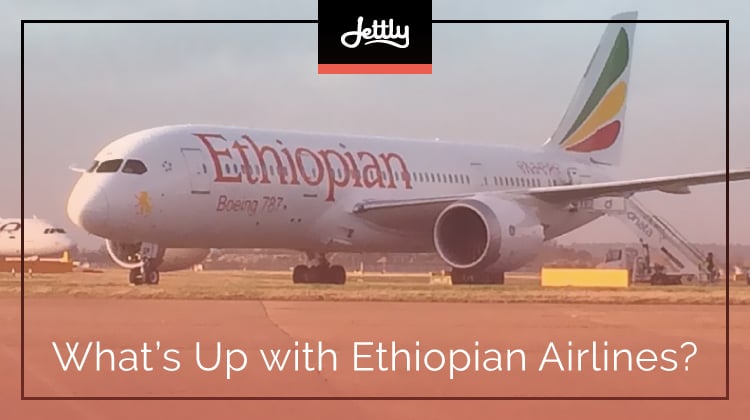 Amid the lack of national carriers across the African continent, Ethiopian Airlines has been stepping up in its expansion efforts in line with the "African union goals for greater economic integration," according to Daily Nation. And as the biggest carrier in the region, it seems poised to have the capacity to achieve such a goal.
Recently, the African airline has joined forces with four other airlines—mainly in Guinea, Chad, Mozambique, and Zambia—in its move towards expansion, reviving some defunct national carriers and setting up others. That said, let's take a closer peek into what Ethiopian Airlines has been up to over the past months as it pushes closer towards this endeavor:
New airplane acquisitions on hold as the C Series is acquired by Airbus
Of course, being one of Africa's leading airlines also entails having a sizable fleet. And with around 23 Bombardier Q400s and more than 100 aircraft total in its arsenal, Ethiopian Airlines's fleet looks to be gearing up for its expanded operations. Previously it was looking to get 10 more Bombardier aircraft into its current slate, as the airline had deemed its C Series suitable for its missions after an extended period of evaluation. But with Airbus' acquisition of its C Series, the airline is putting the purchase on hold until it can further see whether Airbus' rebranding of the aircraft will affect it.
In the meantime, the airline is looking into the Boeing 737 Max as a back-up and is evaluating whether its capabilities are suitable for the regional routes initially intended for the C Series.
Ghana, Nigeria eyed next for carrier establishment to expand Ethiopian Airlines' pan-African network
Aside from the other four countries Ethiopian has cooperated with, the airline looks to expand its horizons towards other African nations—particularly Nigeria and Ghana. Currently, the airline has made its bid to "establish two more national carriers" in partnership the two West African countries, according to a report by AIN.
Nigeria in the past had its own slew of national carriers, many of which had unfortunately collapsed or fallen through financially like Air Nigeria of recent times, or the ill-fated collaboration, Virgin Nigeria. Ethiopian Airlines in the meantime then looks to maintain cooperation agreements—both commercial and technical— with the country's private airlines.
As for Ghana, Ethiopian had been invited to bid for the establishment of an airline in Accra, along with other airlines as well. Nonetheless, the carrier still enjoys commercial cooperation with the Ghanian government, covering some international routes to and from the country.
Indeed, with its current moves towards expansion, Ethiopian Airlines is a carrier that prides itself on being pan-African, with a reach that will hopefully span the rest of the continent. And in lieu of the recent privatization scheme announced by the Ethiopian government, the airline hopes that other African governments may at least be entitled to a minority stake and co-ownership, with Ethiopian's role in connecting Africa through the skies.
Get more airline news when you sign up with us
When you're a jet-setter, knowing the updates about your local airlines are just as important as knowing the latest happenings within the private aviation sphere. Get the best of both when you become a Jettly member. Sign up for a membership now.