Airlines are a big part of the industry, as they are one of the preferred modes of air travel for a majority of passengers. And as they're often on the news, it's good to check every now and then on what's happening with yours, particularly if you've got a flight scheduled or planned.
For today's airline news, then, we take a look at American Airlines, which seems to be going through a rough patch this month. With a change in some policies and dipping stock value, the airline seems to find itself in a predicament as it tries to maneuver around the rising uncertainties within the industry.
That said, we take a look at the latest conundrums the airline currently faces: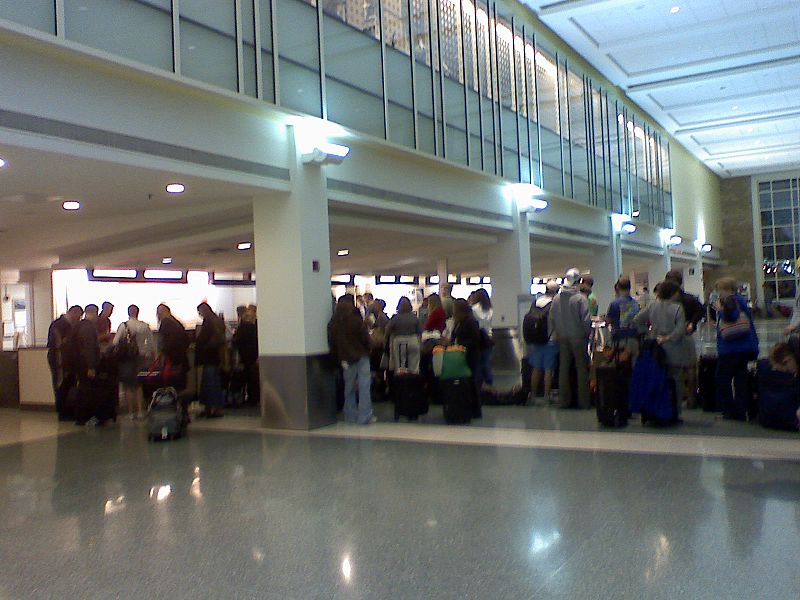 New rebooking policy draws problems
Early this week, it was announced that American Airlines would discourage agents from rebooking passengers on other airlines in case of a delay unless the passenger is enrolled in the airline's frequent flyer program or unless there is an extenuating circumstance. Nonetheless, the pecking order for rebooking will continue as is:
Travelers will be rebooked first on the next American Airline flight;
If not available, they will be rebooked to a partner airline.
USA Today reports that this new policy was meant to help cut down on the number of passengers rebooking into other airlines. Aside from this, such a plan could also help provide a framework for employees to follow in lieu of any flight problems that might arise. After all, initially the airline is said to have looser guidelines and regulations prior on rebooking. However, despite this, there is concern that this policy is unfair for non-frequent airline flyers, and can alienate those who wish to book with them. And after a string of  PR problems during the first part of the year (as mentioned by Fortune), the new policy might not be favorable on the airline.
Stock dips into a 2-year low
Aside from the problems with the new policy, American Airlines seems to be suffering from a lowered stock value, which is down by 35%, as reported by CNBC. Part of this can be attributed to the hit US airline stocks took as a result of increasing fuel prices, which currently stands as one of the airlines' most substantial operating expenses. American also took a hit from the expenditures brought about by Hurricane Florence, which reportedly cost it around $55 million worth of revenue due to canceled flights.
However, this notwithstanding, the airline continues to keep its forecast positive, particularly in its revenue per seat mile, a key metric in the industry. And as of October 11, the airline is part of those who've seen their stocks rise amid turbulence in the market, according to Seeking Alpha. That said, hopefully, this means that American could still recover from the blows dealt with it during the year.
Get more airline news when you sign up with us
As the market heads towards a more uncertain outlook, it becomes increasingly important to ensure that you're updated on what's happening. An informed action, after all, is a smart action. That said, when you sign up as a member, we make sure not to keep you in the dark about some of the most pertinent happenings in aviation today. Sign up now.