If you're searching for a unique, interesting, and laid-back destination, look no further than Essaouira, Morocco.
Here, European, African, and Arab cultures blend together in perfect harmony to create an enchanting and relaxing atmosphere.
Dozens of film studios have shot scenes for movies and T.V. shows in Essaouira including Game of Thrones. According to music lore, Jimi Hendrix's inspiration for his song "Castles Made of Sand" came from this historic port town. Rumor has it that Hendrix along with Bob Marley and Cat Stevens started a commune here. Wouldn't that have been something?
Between the cobalt blue beaches, exotic cuisine, vibrant shops, and historic architecture, there's no shortage of interesting attractions.
This town is a laid-back alternative to Casablanca or Marrakesh, so you can kick-back, relax, and forget about the world for a while.
Things to Do in Essaouira
Horseback Riding and Camel Treks
Traverse the Moroccan coast the way Bedouin tribes have for thousands of years: on camel-back (or horseback if you prefer).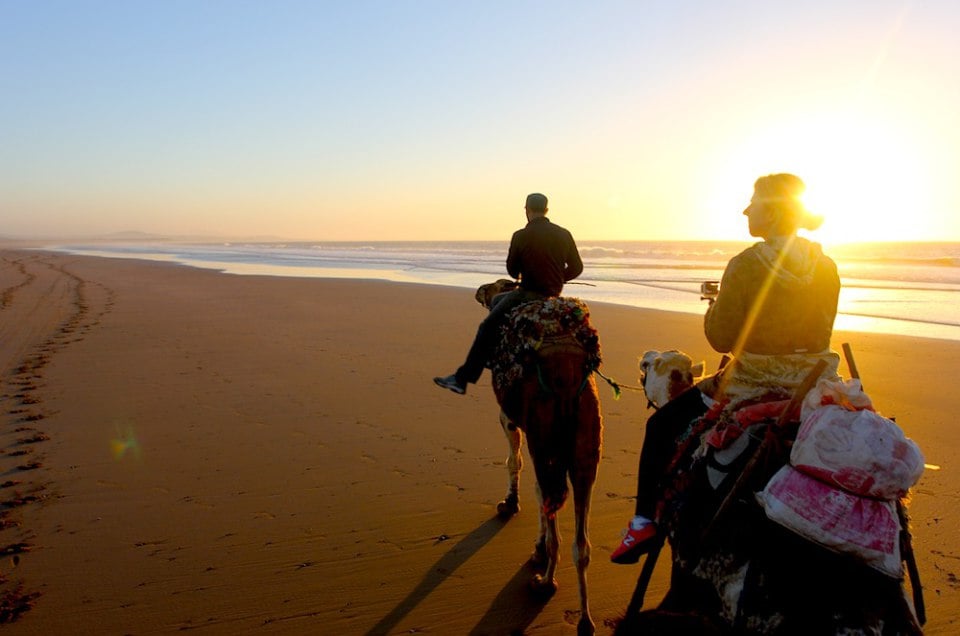 Guided tours take you across the Diabat beach, past ruins of the Sultan's palace, and through a forest of eucalyptus and mimosa trees.
If you're looking for something a little more rugged and adventurous, overnight horseback trips are also available. You'll ride along the beach and through the forest before arriving at your campsite where you'll be served a traditional Moroccan dinner and also breakfast in the morning before your journey back to the hotel.
Nature Tours and Beaches
Discover the amazing scenery Morocco has to offer in a more relaxed environment than other parts of the country.
A broad range of nature tours is available, allowing you to navigate the landscape through any means you wish. Hop on a quad to explore the Argan Woods, Thuya Forests, and incredible dunes. Your guide will answer any questions, explain some history, and take plenty of photos.
Ready to veg out? Grab a good book and chill out for a day (or three) at the serine Essaouira beach.
History and Sights
A trip to Essaouira, Morocco wouldn't be complete without visiting the Portuguese ramparts and historic fishing villages. Stroll past old yet still intact Dutch cannons installed in 1744. (Don't worry, they aren't functioning anymore.)
Check out the historic synagogues or Sidi Mohamed Ben Abdallah Museum which includes pottery, weapons, and an architectural photography exhibit.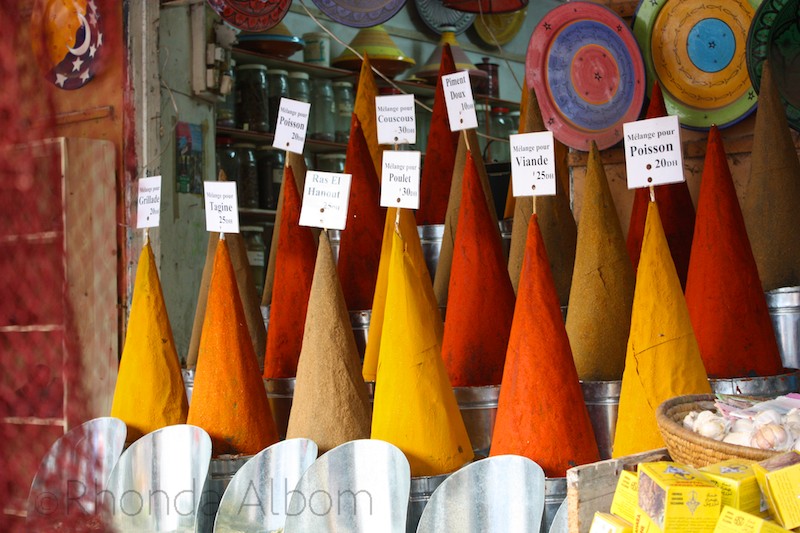 Don't forget to plan a day for shopping. Essaouira has an excellent market for fabrics, spices, teas, and all kinds of unique treasures.
Take a Cooking Class
It just so happens that one of Morocco's best cooking schools is located in Essaouira and they offer workshops. Just make sure you plan your reservation in advance because they book up quickly.
No matter if you're an experienced chef or novice, there's something for everyone. Select a meal from the secret menu and then get cooking with Chef Mouna.
Restaurants and Accommodations
What to Eat
Morocco's blend of European, Arab, and African culture makes this cuisine some of the most unique in the world. Whether you're looking for a laid-back lunch and tea or fine dining, Essaouira has something for every occasion.
Dar Kenavo offers upscale three-course meals for both lunch and dinner. Their menu is seasonal and incorporates local organic spices.
For something more low-key but equally delicious, check out the Port Grills for fresh-caught seafood from food stalls.
Music lovers won't want to skip the Jimi Hendrix Café for a delicious lunch or just some tea in an eclectic atmosphere.
Where to Stay
If you're looking for luxury hotels at an affordable price, Morocco is the place to go. In fact, most 5-star hotels cost less than $100 per night.
Le Medina Essaouira Hotel Thalassa Sea & Spa has a private beach, pool, restaurant, and incredible spa.
The Riad Dar L'Oussia offers several luxury and standard rooms to choose from. Their accommodations also include a bar, pool, and spa.
Hotel Atlas Essaouira & Spa has contemporary guest rooms, a private beach, and is just a ten-minute walk from the ramparts.
No matter what kind of accommodations you're looking for, you're sure to find something in Essaouira, Morocco.
Plan an Extended Weekend Getaway with Jettly Today
If you're looking to beat the winter blues, Essaouira has you covered.
From luxury hotels to fine dining and exciting yet low-key activities, you'll have no trouble wasting away a long weekend here. Submit your private charter jet request today with Jettly! We charge no hidden fees and you can fly anywhere around the world for one flat rate.