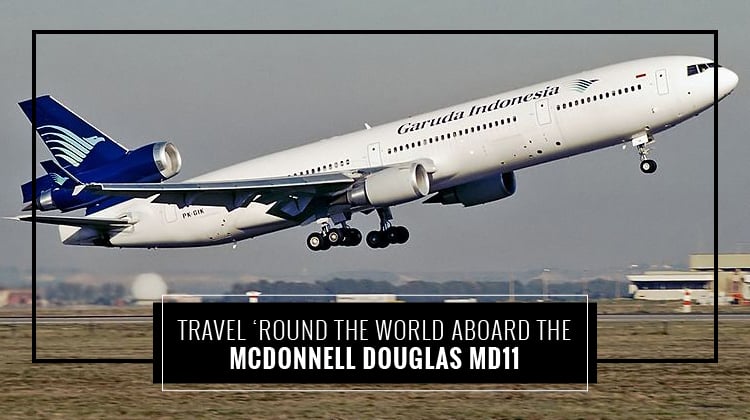 If you will be travelling for 10 hours or so, the McDonnell Douglas MD11 would be the ideal aircraft for your trip. This aircraft can amazingly fly within a 13,409 kilometer range. Chartering for a private route on this plane means you'll also get to have utmost relaxation with its customized features. This jet is quite spacious its cabin's space is equivalent to 310 passengers. A commercial version can carry about three classes within a single flight, and its private jet version may have lounges, meeting areas and bathrooms. Some aircraft charters may have exercise stations or massage areas, and these mean there are certainly a lot of activities to enjoy on this plane.
It's advisable for you to call your service, to ensure you'll have the facilities you'll need during such a long haul flight. This way, you may already estimate the activities to carry out during the trip. You can hold meetings, exercise and relax throughout the flight. With its head room, you'll feel comfortable and free to roam around the interiors of the McDonnell Douglas MD11. Know more about its specifications so you can make the most of your upcoming trip soon.
Photo Credit: Aldo Bidini
Luxurious Facilities in Spacious Interiors
A long range, private flight on board the McDonnell Douglas MD11 means you'll have the chance to get a lot of activities done. For instance, you can invite your business partners for a trip so you can have a meeting and set a couple of agreements while in flight. Afterwards, you can exercise and get a massage as a way of unwinding. You can also opt to share a couple of drinks with your partners after the meeting. When it's night time, the plane's bedroom will be cozy enough for you to recline on.
Here are some interior specifications you may consider so you can plan up your in-flight activities when hopping aboard the McDonnell Douglas MD11:
Space is equivalent to 310 passenger seats
Height of Interior: 10.1 meters
Width of Interior: 9.2 meters
Capacity of Luggage: 1,174 cubic feet
Standard Maximum Take Off Weight (MTOW): 602,500 pounds
Competitive Speeds for the Widest Ranges
The McDonnell Douglas MD11 is not your typical long range aircraft. Given its spacious area and ability for heavier loads, it's quite amazing to know of the plane's flying range capacity. If you're coming from Ontario, Canada, you can hop on the aircraft and fly even farther than New Delhi, India. Should you need to reach Cairo or Beijing in just one go, then the McDonnell Douglas MD11 is what you'll all the more need.
Here are just some of the performance specifications which you may consider upon scheduling a flight on the McDonnell Douglas MD11:
Speed: 542 knots (kts) or nautical miles per hour (nm)
Range: 7,240 nautical miles or 13,409 kilometers
Maximum Altitude: 37,000 feet
Given its flying speed and range, it would be advisable to confirm your luggage's weight and the number of passengers who'll be riding with you. This way, your operator can plan on the best routes or flights towards your intended destination at the fastest time possible. Keep in mind, lighter loads can lead planes to fly much faster and farther. However perhaps you're setting up shop at an international event with your business partners. In this case you'd still be glad to know how the McDonnell Douglas MD11 can also accommodate heavy cargo.
If you're about to embark on a trip with a 10-hour duration or so, the McDonnell Douglas MD11 would be your ideal aircraft. Know more about its specifications in relation to your travel needs. See our system below and get your live quote today: