Private jets are becoming an increasingly popular mode of transportation for those looking to get away from the craziness of everyday life. They're more convenient and efficient than going through conventional airports, and most of the time they're more luxurious and comfortable than passenger jets. As an added bonus, they often travel to areas not easily accessible through big-name commercial airlines.
Interested in booking a private plane but not sure where to travel? Here's a list of the top 21 destinations for private jet charters.
1. Boulder, Colorado
Known as one of the most liberal cities in the country, Boulder sits at the base of the Rocky Mountains and has played a significant role in Western history. Besides the many iconic locations, visitors can enjoy the internationally recognized music, sports, and film industries.
2. Sochi, Russia
When we think of Russia, we don't often associate it with summer beaches and warm weather, but that's exactly what Sochi offers. Situated in the extreme southwest corner of the country along the coast of the Black Sea, travelers will find enough historical monuments, unique architecture, and cultural heritage sites to keep them busy for some time. The city will be hosting the 2018 Fifa World Cup, so it's also an ideal destination for sports fans.
3. Chantilly, Virginia
Located within driving distance of popular tourist spots like Washington, D.C. and Alexandria, Chantilly itself is a small and intimate town consisting of both commercial and residential developments. This makes it the perfect place to meet up with friends and family or for a quiet getaway.
4. Fort Worth, Texas
As one of the largest cities in the United States, Fort Worth has a strong local history and heritage that mingles with modern architecture and a lively nightlife. Everyone who visits says it's a fun place to explore, especially when traveling via private plane.
5. Sunny Isles Beach, Florida
Sunny Isles is becoming an increasingly popular tourist destination. The location provides beautiful beaches, boutiques, street shops, lavish condominiums, extravagant hotels, and cafés. Its exclusivity makes it ideal for a private jet charter.
6. Alexandria, Virginia
Alexandria has long been a city with a substantial government and military presence. For the casual traveler, it also provides great dining, shopping, and cultural experiences through its many restaurants, shops, and theaters. Its proximity to the national capital is an added bonus for those interested in exploring the country's history.
7. Salzburg, Austria
Salzburg is perhaps best known as the birthplace of composer Wolfgang Amadeus Mozart. In contemporary times, the city continues to influence the music scene with its rich history. It also boasts several popular landmarks, unique events, and countless fun activities and opportunities for visitors.
8. Zaragoza, Spain
This Spanish city sits on the Ebro River and offers unique attractions including the La Seo Cathedral and the Basilica del Pilar. A perfect place to travel by private jet, Zaragoza serves as host to the Fiestas del Pilar, a festival internationally recognized as among the most revered celebrations by tourists. Numerous ski resorts can also be found here and are popular with foreign visitors.
9. Bridgeport, Connecticut
This is the city that was home to the famous circus advertiser P.T. Barnum. Besides offering a slew of memorabilia related to the man and his life, Bridgeport is also known for its parks, music concerts, museums, festivals, and performing arts events.
10. Punta Cana, Dominican Republic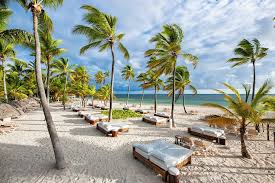 A culturally profound city with a personal feel, Punta Cana offers a wide array of distinct architecture that has been influenced by both Dominican and Spanish culture. Visitors can stop by landmarks like Ponce de Leon's fortress while enjoying the pleasant weather. Those who would rather stay in will enjoy a little free time at any one of the many available luxury resorts.
Read part two to this blog post here.