One of the best ways to bond with your significant other is to spend time in breathtakingly romantic locations. Maybe you'll be celebrating an anniversary, or you'd like to show your date around the coolest places. Either way, it's always convenient to see these attractions by flying on a cozy private jet. There's so much beauty to appreciate in this world. Wouldn't it be nice to share breathtaking views and experiences with the one you fancy?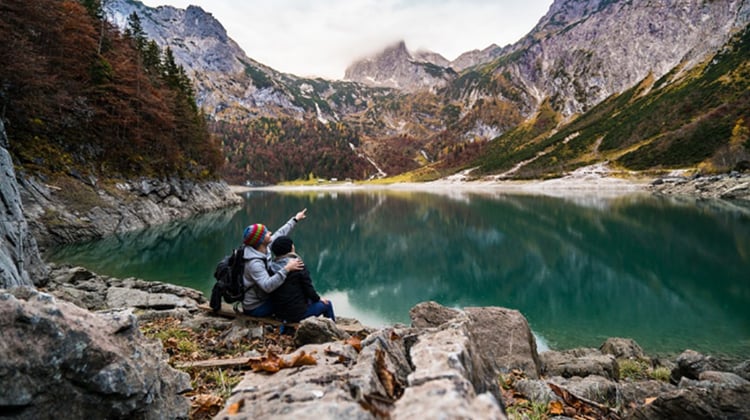 A choice of these 101 destinations will make each vacation worthwhile. Long-term couples can also use this checklist to fly to all the romantic destinations within a whole lifetime. Place a star on some of your favorites and see if you can visit them the next time around:
1. Buenos Aires, Argentina
2. Oranjestad, Aruba
3. Riverland, Australia
4. Cairns, Australia
5. Hayman Island, Australia
6. Vienna, Austria
7. Exuma, Bahamas
8. Harbour Island, Bahamas
9. Bathsheba, Barbados
10. Brugge, Belgium
11. Brussels, Belgium
12. San Ignacio, Belize
13. Fernando de Noronha, Brazil
14. Rio de Janeiro, Brazil
15. Montreal, Canada
16. Quebec, Canada
17. Vancouver Island, Canada
18. Cayman Islands, Carribean
19. Easter Island, Chile
20. Denver, Colorado
21. Havana, Cuba
22. Prague, Czech Republic
23. Copenhagen, Denmark
24. Cairo, Egypt
25. Cornwall, England
26. Lake District, England
27. Fiji
28. Paris, France
29. Cote d'Azur, France
30. Savannah, Georgia
31. Heidelberg, Germany
32. Ionian Islands, Greece
33. Santorini, Greece
34. Antigua, Guatemala
35. Kauai, Hawaii
36. Budapest, Hungary
37. Reykjavik, Iceland
38. Kerala, India
39. Rajasthan, India
40. TajMahal, India
41. Bali, Indonesia
42. Dublin, Ireland
43. Italian Riviera
44. Tuscany, Italy
45. Venice, Italy
46. Rome, Italy
47. Kyoto, Japan
48. St Barth's, Leeward Islands
49. Madagascar
50. Langkawi, Malaysia
51. Perak, Malaysia
52. Perhentian Islands, Malaysia
53. Mauritius in East Africa
54. Riviera Maya, Mexico
55. Tulum, Mexico
56. Monte Carlo, Monaco
57. Marrakech, Morocco
58. Casablanca, Morocco
59. Pokhara, Nepal
60. Amsterdam, Netherlands
61. Machu Picchu, Peru
62. Palawan, Philippines
63. Lisbon, Portugal
64. Moscow, Russia
65. Edinburgh, Scotland
66. Skye, Scotland
67. Seychelles
68. Singapore
69. Postojna Cave, Slovenia
70. Charleston, South Carolina
71. Cook Islands, South Pacific
72. San Sebastian, Spain
73. Barcelona, Spain
74. Ibiza, Spain
75. Tangalle, Sri Lanka
76. Saint Lucia
77. Norrbotten County, Sweden
78. St. Moritz, Switzerland
79. Bora Bora, Tahiti
80. Zanzibar, Tanzania
81. Koh Tao, Thailand
82. Krabi, Thailand
83. The Maldives
84. Istanbul, Turkey
85. Cappadocia, Turkey
86. Turks and Caicos Islands
87. Dubai, UAE
88. Uganda
89. London, UK
90. Arizona, USA
91. Las Vegas, USA
92. Kenai Peninsula in Alaska, USA
93. Sitka in Alaska, USA
94. Napa Valley in California, USA
95. New York, USA
96. San Diego in California, USA
97. Vermont, United States
98. Ha Long Bay, Vietnam
99. St. Thomas, Virgin Islands
100. Shangri-La, Yunnan China
101. Zimbabwe
With all these romantic locations to explore, you'll surely have a lot of fun-filled and life changing memories to cherish with your special one. You can prepare the most precise itinerary, or take a few hours of just exploring to enjoy what you'll spontaneously experience. The best way to reach your destination fast and in style is via a private jet. Let an exclusive plane ride be the starting point of your romantic and memorable journey. To know more, speak with our specialists today by calling +1 866-448-2358 or request a quote online.