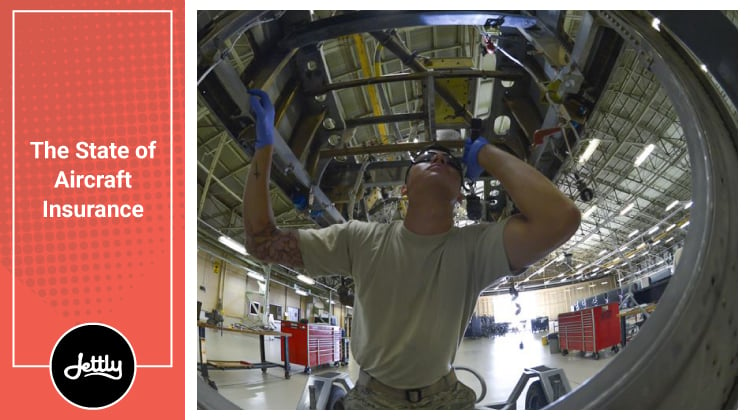 Aircraft insurance has perhaps one of the highest rates in terms of non-life, and for a good reason. When an accident happens, the claim doesn't just account for the parts damaged—or in some case, even the whole aircraft—it must also consider for the people hurt or killed in the incident, as well as the allowance needed in case legal settlement is required.
For some time, however, general aviation coverage has offered relatively cheap premiums, which has been an inviting catch-on for some aviation companies. But while it might seem like a good business move at first, over time, it's become more evident that the practice isn't as sustainable as initially thought. And the rising insurance rates seem to reflect just that.
That being said, let's take a look at the state of aircraft insurance and what it means for the industry moving forward.
Towards the 5-30% increase
While aircraft insurance's shift to the hard market might seem a little abrupt at a glance, it's actually a move that's been speculated on for some time now. In a report by AIN Online, part of this is attributed to an increase in general aviation accidents over the past two years. And in a segment that's enjoyed low premiums for the past decade or so, the costs incurred have caught up to the coverage provided.
To cope up with these losses, insurance rates have hiked up to as much as 5-30% over the span of a few months. But while it might seem like a lot, the report notes that such a hike is standard, being a way the insurance market corrects itself.
That being said, this might not bode so well for aircraft operators, who could expect their insurance rates to go higher during renewal. And with aviation being one of the safest industries worldwide, some might feel the burden of this rise more than others.
However, the raise might not necessarily be all bad.
A potential benefit to the industry?
While operators might feel the brunt of these increases at first, over time they might prove beneficial to the industry as a whole. While the industry enjoyed the benefit of low-cost premiums for over a decade, it's ultimately proved insufficient and unsustainable for the long run, which could cause complications if more accidents pile up over the years.
But while it might not be obvious on an individual scale, the benefits of higher insurance rates are more evident when looking at the industry as a whole. One might find it similar to the phenomenon of herd immunity—with more airlines and aircraft protected from any untoward incidents, the less likely it is for them to be left vulnerable when such events arise.
Get more aviation insight now
Usually, the best choices are informed ones, as it gives you the leverage to choose what's best suited for your needs and tastes. And because we want you to make informed choices, we make sure we give you the content and information you need to do just that—particularly if you're a member. Sign up now and take that step now.