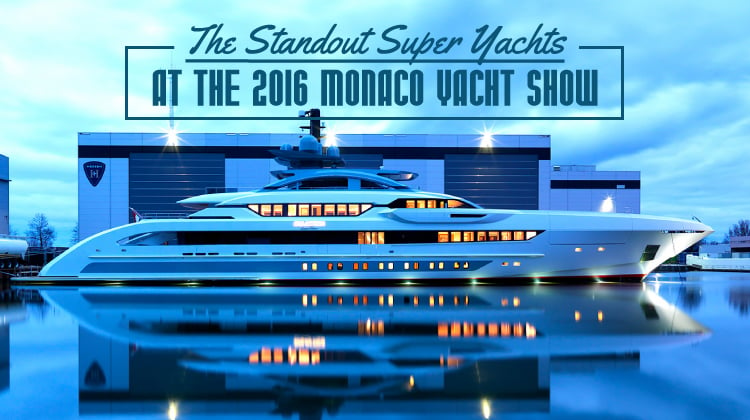 Each September, around 125 of the world's most remarkable one-off superyachts sail to stunning Port Hercules, in Monte Carlo, for the Monaco Yacht Show. This glitzy showcase of craftsmanship, luxury, and innovation from renowned shipyards has been held since 1991, allowing aficionados the chance to experience and purchase the most exciting new yachts in the industry.
The eagerly-awaited annual spectacle brings together 580 exhibitors and partners from 38 countries and unveils 40 new launches each year. The 2017 Monaco Yacht Show will be held on September 27-30.
The most outstanding vessels of each show stand to win the MYS Award in four categories. Below are the three superyachts from the 2016 show that blew the competition out of the water.
Galactica Super Nova
The Galactica Super Nova, a 70-meter superyacht from Dutch shipyard Heesen, was awarded Finest New Superyacht as well as Best Exterior Design. Heesen's largest yacht to date boasts an astonishing 357 square meters of deck space, put to use in the most exquisite fashion: among her amenities are 6-metre infinity pool with a waterfall and glass panelled bottom, 146-meter beach club, and a foredeck that can transform into a dining area, outdoor cinema, sunbathing deck, or helipad.
This stunner doesn't skimp on performance, either: the Fast Displacement Hull coupled with its innovative propulsion systems allows for speeds of up to 30 knots. The exterior was designed by prominent yacht architect Espen Øino.
Sybaris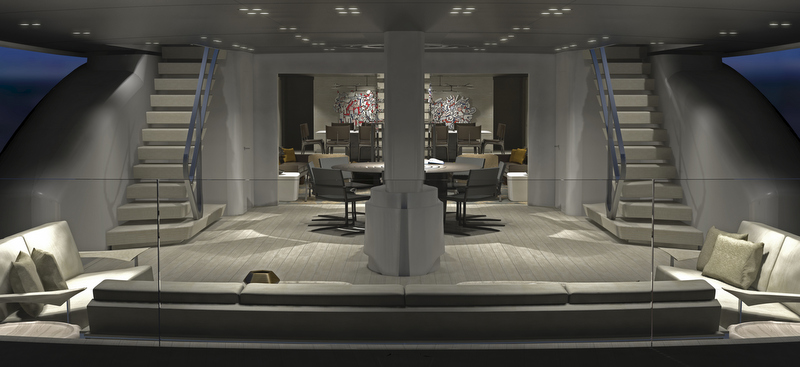 Tall and majestic when at sail, sleek and sultry when at harbor, this 70-meter ketch Sybaris from Italian shipyard Perini Navi was awarded Best Interior Design.
The "dream team" brought together by owner Bill Duker not only included architects and interior designers that were new to yacht design but also made use of materials that generally weren't used in yachts before. The result was a unique, modern look with a relaxed but stylish demeanor.
The interiors, with a large portion of the hardware and furniture made out of titanium, were designed upon the concept of a razor blade running through the length of the vessel. This concept is illustrated by the dramatic central staircase, built with titanium, glass panel balustrades that each weigh over 600kg, and bleached oak "floating" steps. Large panels of teak and oak flooring add a sense of coziness to the sleek interiors. Details such as credenzas that were designed to look like travel trunks, made with alligator skin, complete her opulent feel.
Genesi
Italian shipyard Wider impressed at the Monaco Yacht Show with their first ever yacht project, winning the MYS/RINA Award for the most eco-friendly superyacht. Genesi, previously known as the Wider 150 project, got a perfect score of 100 for its outstandingly low levels of noise and vibration.
Its power system is optimized so that the generators are never producing more than the necessary amount of power and makes use of quieter electric motors. She is also able to run solely on battery power for an entire night, producing no smoke or smell.
Each year, Jettly arranges numerous private jet charters to and from the Monaco area. Contact Jettly to learn more about chartering a private jet for you and your guests to next year's unprecedented event.