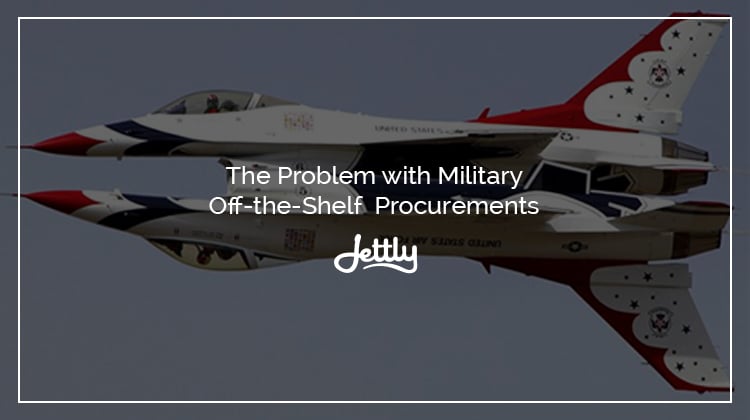 For the uninitiated, the concept of off-the-shelf procurement—or OTS—might not ring a bell. The answer is, fortunately, quite simple: when something is off-the-shelf, like aircraft, the basic premise is that it is not made-to-order or customizable. Usually, with such procurements, you get pre-made stocks from a vendor, which already have the needed capabilities suitable to the mission. In a sense, because you don't need to spend extra on getting your products custom-made, one might think that going off-the-shelf is a much cheaper and more efficient option, as all you need to do is pick aircraft with capabilities that are already geared toward your mission, customizing only if it really need be.
For the most part, this kind of procurement is often used by the US military for their aircraft. However, upon further introspection, off-the-shelf acquisition might not be the best way to go, for a number of reasons. We break down why.
Off-the-shelf procurement is actually more expensive
One of the more problematic things about OTS is that you don't have a handle over how the aircraft is developed. Along with the delays and the changes in production, what usually happens is that you find yourself spending more than what was initially allotted. And the more time that passes without the aircraft in operation, the more money continues to flow out.
To make matters more complicated, some OTS acquisitions sometimes end up being dropped altogether, either forcing the military to look for another provider or abandoning the endeavor completely. And with the cost of aircraft steadily rising, the newer acquisitions often cost more than they were initially. Of course, this all leads to additional spending from an otherwise cheaper alternative.
OTS procurements don't guarantee you'll get what you need
Another one of OTS' biggest problems is that you can't be 100% sure about what you're going to get, even if you're sure of the specifications. And sometimes, they can be subject to some rather costly miscommunications. For military procurement, especially, the standards set are exceptionally high due to the nature of their use. This, however, means that not all acquisitions can make the mark.
With that being said, going OTS can be a long, arduous process of trial and error. Arguably, after falling out with a previous acquisition attempt, on could choose a better vendor with what was learned from previous procurements. However, as with all trial and error attempts, that would mean one might need to go through a good number of failed vendors before finding one that would fit the requirements well. And while some might say it can make OTS procurements a whole lot easier, but if you're operating under tight circumstances and budget restraints, this might cause more harm than good in the long run.
Indeed, while it has its own problems, it does not go to say that the use of OTS acquisition is altogether flawed. However, without understanding its limitations and potential difficulties, doing so might cause you a rather lengthy and expensive endeavor in the end.
Learn more about the aviation industry with us
Here at Jettly, we like to learn about the latest news and issues in the aviation industry and feel you deserve it too. That said, head to our website for more content or to book your flights.