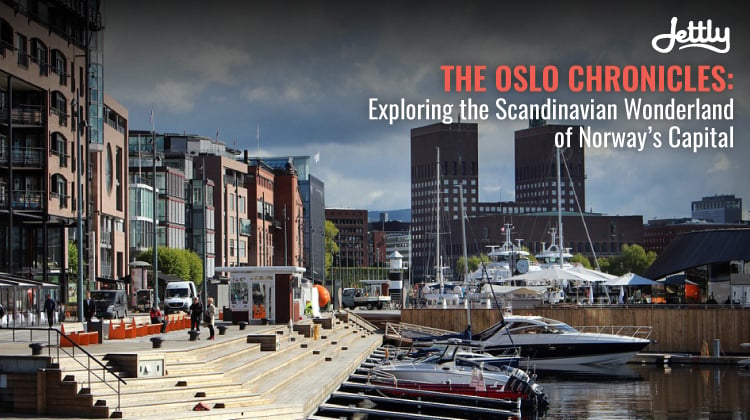 Like many Scandinavian cities, Oslo is at once beautiful and overlooked. Norway itself is known for its contributions to the arts, with notable names include playwright Henrik Ibsen, composer Edvard Grieg, and artist Edvard Munch. So as the country's commercial and cultural center, the Norwegian capital boasts of a view befitting for imaginative souls, with scenic fjords, lively docks, and some of the best creations in modern architecture.
While Oslo may carry the same captive allure as other favorite European cities such as Paris and Berlin, it is nonetheless a route less traveled, making one's first foray into the city all the more magical. That said, exploring the city can be quite the experience if you know where to look.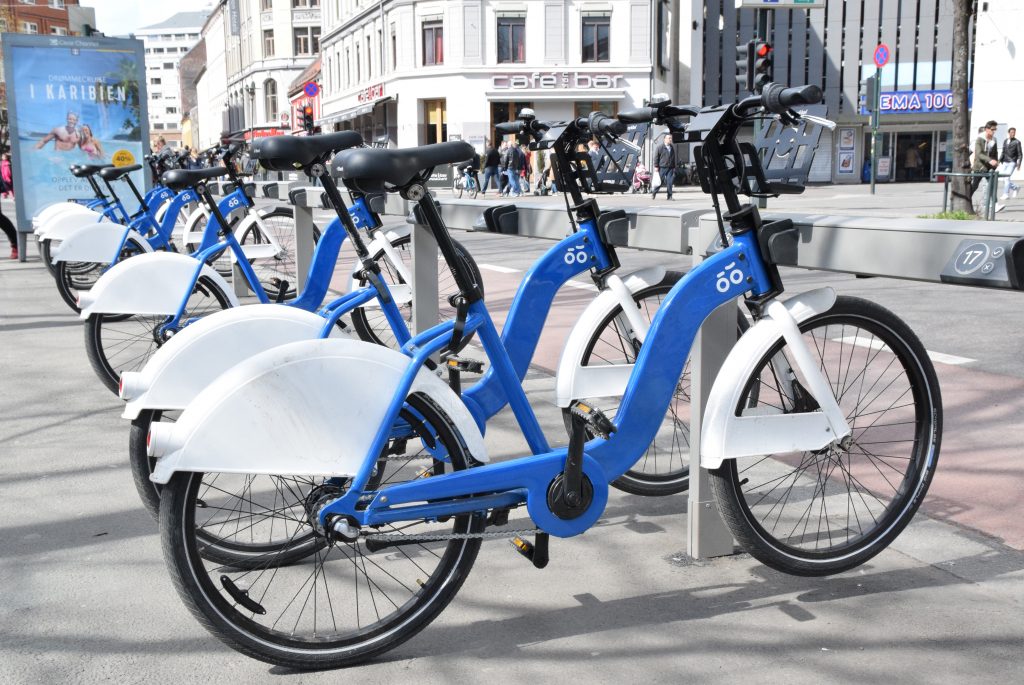 Explore the city by bike
A place as picturesque as Oslo is not one to be sped through on a motor vehicle. And being one of the most environmentally-friendly European capitals in the world, it's fitting that the city is one of the most bike-friendly, with companies offering bike rental services and phone apps that can help you find nearby bikes across the city.
Oslo is also not as large as other European cities, making it easier to access various facets of it at a shorter distance. For those who have decided to take the bike route, then, here are some charming spots to begin with:
The city center. In 2015, the administration of Oslo announced that it was looking to make its city center car-free by 2019 to cut down on gas emissions. The city has since been doubling down on efforts to provide better public transportation systems and pedestrian-friendly areas, leading to a number of bike-worthy city lanes. That said, it's the perfect opportunity to try out the city's new and improved bike lanes, as well as bask in much of its city life. Visit Oslo recommends Markveien, Torggata, Rådhusgata, Ullevålsveien, and Frognerstranda if you're looking to travel by bike.
Akerselva (Aker River). The river historically divided Oslo's common industrial areas from its wealthier counterparts. Nowadays, it serves as a fantastic guide to the city's heartland, boasting of a number of restaurant finds, artisanal places, and lush greenery. When biking through this route, you might want to pass by the Ankerbrua (Anker Bridge) to see sculptures inspired by characters of Norwegian literature, or perhaps go on a Sunday to check out the flea market by Blå, one of the city's nightclubs.
Bygdøy. Finally, head on to the Bygdøy peninsula – just west of the city center – for a breathtaking view of the Oslo fjord and beautiful parkland. If you're tired of urban sights and cement pavements, Bygdøy offers a ton of natural routes to explore, with each having their fresh charms. While there, however, don't forget to drop by the museums for a taste of Norway's rich history – be it their Viking heritage or their folk culture.
Visit Oslo's iconic architecture
While the city had served as a muse for many an artist and writer back in the day, it has never ceased to inspire creativity and aesthetic pursuits. This propensity is especially evident in its architectural projects, which adds more to Oslo's well-laden charm.
If you're looking to see these sights for yourself, here are some gems you cannot miss:
The Barcode Project. While a work in progress, Oslo's Barcode Project nonetheless proves to be one of its most outstanding sights. Looking to reinvent Oslo's skyline, the area consists of 12 spaced-out buildings facing the fjord, resembling a barcode when seen from afar. Each building is designed by a different architectural firm, giving it a chic, whimsical flair that makes the area a pleasure to explore.
Operahuset (Oslo Opera House). This opera house is quite unique in terms of design. It features a variety of slopes you can climb or lounge on, some of which extend all the way to the roof. The Visit Norway website even encourages visitors to walk on the roof, if they desire. The structure, after all, provides some of the best views of Oslo; the scene depending on where you sit. If you visit the building during certain times, you might even catch a glimpse of the rehearsals for the day's show through the glass walls.
Astrup Fearnley Museet (Astrup Fearnley Museum of Modern Art). Home to one of the most beautiful private contemporary art collections, the Astrup Fearnley Museum is also a site to behold infrastructure-wise, with a design reminiscent of a docked ship and utilizing much of the fjord waters. Inside, the white interiors are both spacious and cozy, letting the artwork speak for itself. And outside, one can find the Tjuvholmen Sculpture Park, which holds other abstract pieces under the expanse of sky and greenery. With some maritime motifs and a harmonious blending of styles, Astrup Fearnley is a great place to cap off your sight-seeing for the day.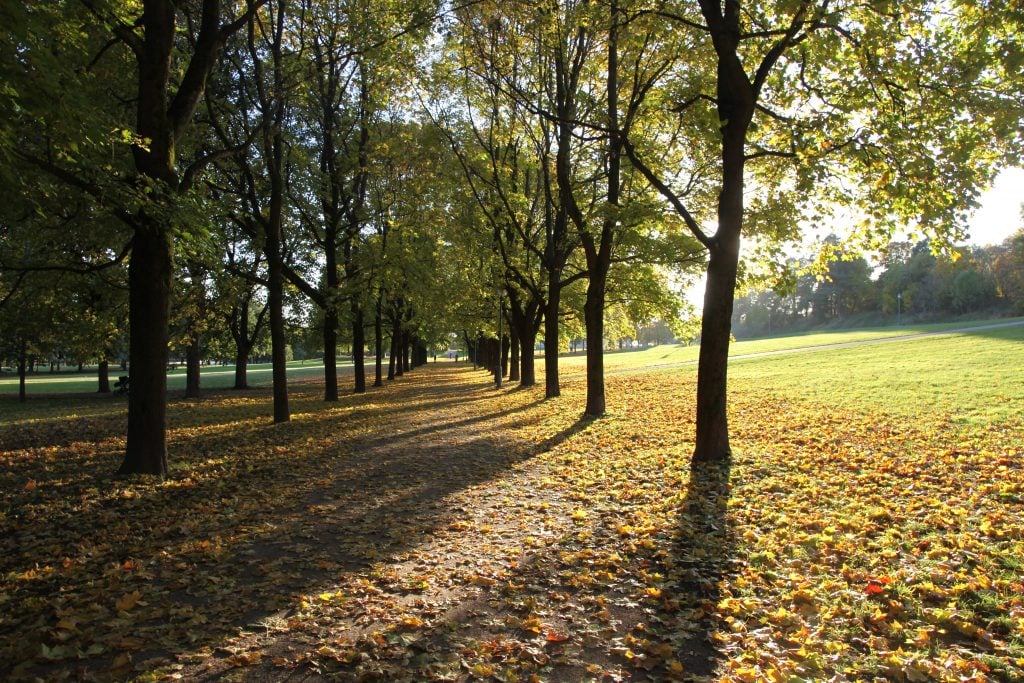 Take a walk in the park
After a long day around the city, a walk in the park sounds like an apt ending. And with an abundance of beautiful parks in Oslo, it's also the perfect way to immerse yourself in its wondrous woodlands and plains. Other parks even serve as art places, showcasing sculptures and works of art from different artists. Here are some spots to consider:
Vigeland Sculpture Park. Located in Frogner Park, Vigeland gets its name from celebrated sculptor Gustav Vigeland, who both designed the Nobel Prize and many of the Park's monuments. Replete with quaint walkways, tall trees, and beautiful flower beds here and there, it's terrific for a solitary stroll or a leisurely romp with the family.
Ekebergparken (Ekeberg Park). Rolling hills, spritely trees, and dirt roads make up much of Ekebergparken, as well as its allure. Hike up high enough, and one can find a captivating view of the whole of Oslo. It's no wonder, then, why it has become the muse of celebrated artists, such as Munch and Marina Abramović. While the woods are a sight to behold in themselves, the park is also known for its many art pieces scattered around the grounds, which visitors can discover for themselves.
Head to Oslo now
If you're itching to see the sights Oslo has to offer, we've got you covered. With Jettly, you can head to your destination of choice without the hassle of long airport lines or steep hidden costs. Submit a flight request now.