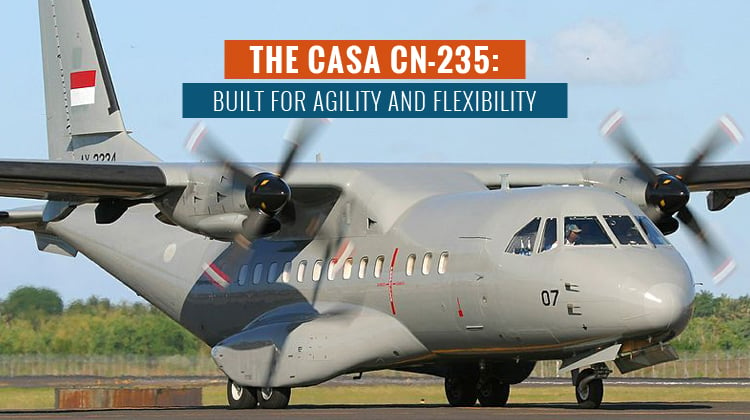 Gearing up for a more challenging flight? The CASA CN-235 enables you to have the efficient balance of flying agility and the option of bringing cargo on your plane's cabin. One major feature of the plane is its ability to still fly from or to short landing strips. This aircraft is a result of a Spanish and Indonesian collaboration, and has been specifically made to allow for adjustable interior layouts. Perhaps you'd like to simply relax on the way to a vacation, or you intend to go on a business trip. Either way, this plane has the flexible features you're searching for.
Since the CASA CN-235 is adjustable, it can also be customized depending on your charter service's initial set up. Hence if you're planning for a trip aboard this plane soon, it's advisable for you to confirm its features with your provider. For instance, some chairs can be adjusted or reclined while others can pivot. There are also cabins which have pull-out and foldable trays. This feature lets you relish your meals or work on your laptop within the few hours of your trip.
Photo Credit: Dmitriy Pichugin
Flexible Interiors for Regional Trips
The CASA CN-235 allows for its owners to adjust its space and cabin features to fit the passengers' traveling needs. It is quite spacious for a regional and mid-range oriented plane, since it can accommodate over 40 passengers throughout a trip. If you will need to bring some store materials to set up a mini shop to a conference, this plane should be your ally. It has the dual purpose of bringing passengers to their destinations, without ever having to worry about separately contacting freight carriers.
These interior specifications should serve as your helpful reference, as you consider a ride aboard the CASA CN-235:
Allows up to 45 passengers per flight (including pilots)
Height of Interior: 1.9 meters
Width of Interior: 2.7 meters
Maximum Take Off Weight (MTOW): 33,290 pounds
Your Agile Aircraft
The CASA CN-235 is built to operate on environments which are rougher than usual. Should you need to land on a remote airstrip since it's much nearer your event, you can do so when you're on board this plane. It can even takeoff on shorter runways, hence you'll feel less hassled about having to line up on long queues at the airport. You can even avoid cramped layovers since you can hop on and off a remote area, where this plane can taxi.
These are just some of the performance details which you can find when riding aboard the plane:
Speed: 240 knots (kts) or nautical miles per hour (nm)
Range: 860 nautical miles or 1,593 kilometers
Maximum Altitude: 45,000 feet
Rate of Climb: 1,780 feet per minute
Background Information
As a product of an Spanish and Indonesian collaboration, the CASA CN-235 was first introduced in 1988. Up to now, it has multinational primary users such as the United States, French, Turkish, and Korean Air Forces. This plane has over 270 units produced, plus it's being flown to and from all over the world. Additionally, a number of charter operators have made this aircraft even more adjustable. Its interior's layout can be changed for cargo and/or private flying purposes. This plane would certainly be a match for you, if you're planning to comfortably fly while still ensuring all your cargo can be brought along.
See if you can further have the cabin's aircraft customized depending on your trip's purpose. Know more about the CASA CN-235's specifications. See our live system below and get your very own live quote today.