Get to your destination fast and hop on board the Ilyushin IL86. This Russian-made aircraft is known for its four-engine capacity hence it can fly faster than most wide-bodied airliners. Since its first flight in 1976, over a hundred Ilyushin IL86 planes have already been produced and these were mostly flown for military services. Various commercial, airline companies also bought this aircraft to form part of their service fleet. Today private flyers can enjoy its spacious, 280-passenger seat capacity every time they go for regional trips.
From conceptualization in the 70s until batches of its upgrades in the 90s, the Ilyushin IL86 has continuously been developed to ensure efficiency and passenger-friendliness. Today, charter providers have this aircraft up for private flights. With its spacious cabin, travellers can choose to unwind and lounge around the plane, while on the way to their destinations. For those reserving the plane for business purposes, they can make the most of the plane's space by holding meetings or preparing for presentations.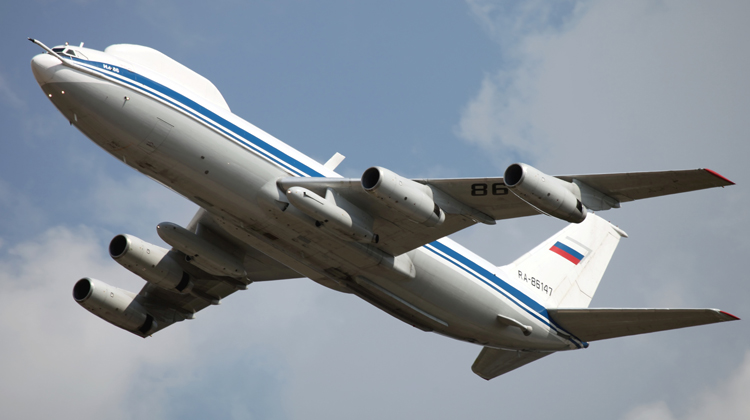 Photo Credit: Public Domain via Wikiwand
Faster, More Spacious Flights on a Large Airliner
The Ilyushin IL86 flies quite fast for a regional aircraft, due to its four engine capacity. With its wide wingspan and huge size, charters will have their own ways of having the plane customized for private flights. Since it has more space, passengers will also get to enjoy their seats' legroom. It's also advisable to inquire about your charter's in-flight facilities and entertainment features so you'll more likely have an enjoyable trip aboard the Ilyushin IL86.
These specifications are telling of how spacious and comfortable a private flight on the Ilyushin IL86 would be:
Interior space is equivalent to 280 passengers
Height of Interior: 5.7 meters
Width of Interior: 2.59 meters
Maximum Take Off Weight (MTOW): 458,561 pounds
Will you be regionally travelling for business purposes? If you're having your staff members aboard and you'll also need to bring your work materials, the Ilyushin IL86 can accommodate for such weight. The aircraft certainly doesn't disappoint especially when it comes to weight capacities, due to its powerful four-engine mechanism. Plus, it's the only plane which has the hand luggage system. Through the Luggage-at-Hand system, passengers can bring their baggage as carry-ons, and they can access their belongings even while on flight.
Reliable Performance for Regional Flights
Equipped with four Kuznetsov NK-86 turbofan engines, the Ilyushin IL86 can certainly fly regional distances at the fastest rate possible. By chartering for this aircraft, you can reach your destination much faster. It's 100 knots speedier than usual wide-bodied jet airliners.
Performance specifications:
Speed: 512 knots (kts) or nautical miles per hour (nm)
Range: 1,944 nautical miles
Cruising Speed: 470 nm
Maximum Altitude: 37,000 feet
Compared to other wide-bodied airliners, this aircraft is also significantly lighter at 458,560 pounds. This performance feature certainly adds up to the speed which the Ilyushin IL86 can provide.
Background Information
Built by USSR's largest aircraft production company, Voronezh Aircraft Production Association, the Ilyushin IL86 is Russia's first wide bodied plane. After it has been announced at the Paris Airshow in 1971, the aircraft has undergone several phases of development. These included mechanism improvements from configuration, automation and its engines among other components. As the Ilyushin IL86's manufacturer implemented the Luggage-at-Hand system, more fuselage space was required to accommodate for the passengers' baggage. When this very feature is applied on private flights, chartering passengers will find how the aircraft is much roomier than most regional planes.
Need to reach your regional destination fast? Then it's best to reserve for a private flight aboard the Ilyushin IL86. Check our system below and get your live quote today: