Will you be flying to Paris, Netherlands or Portugal soon? If you're coming from Toronto, you can fly within the mentioned ranges of destination by hopping aboard the Legacy 600 Executive. This aircraft was inspired by the ERJ 135 from the same manufacturer Embraer Brazil, with improved space as part of its consideration. It can seat up to 13 passengers and its standard seats can be reclined for passengers to relax throughout 4 hours or so of their flights.
The Legacy 600 Executive has customized, in-flight features such as television panels on each seat. These features will depend on how your prospective operator has initially laid out their interiors. Another standard feature which the plan has would be WiFi, so you can stay connected with family, friends and professional networks while flying. In this plane, each regular passenger seat also has a pullout, foldable table. This allows for you to enjoy your meals, or you can also use the table as your laptop's platform so you can catch up on your emails and update your documents from the cloud.
Know more about the Legacy 600 Executive's specifications, and take on luxurious flights by chartering for a private service today.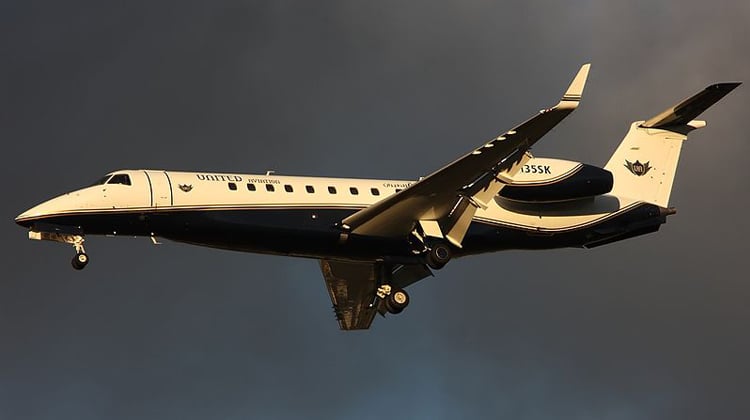 Photo Credit: Igor Dvurekov
Relaxing Interiors
The Legacy 600 Executive is quite spacious for a medium-sized, long range jet. Its comfy interiors provide travelers the option to skip out on long lines in crowded airports and sitting along rows of passenger seats. If you'd like to hop off your jet as a well-rested traveller, then it would be practical to charter for a Legacy 600 Executive jet.
Here are some interior specifications which you may consider, upon gauging your flying experience on board this aircraft from Embraer:
Space is equivalent to 13 passenger seats
Height of Interior: 1.83 meters
Width of Interior: 2.11 meters
Capacity of Luggage Compartment: 240 cubic feet
Maximum Take Off Weight (MTOW): 49,604 pounds
Fast Speeds for Long Travels
This aircraft has a competitive performance as it can bring you to international destinations within just one ride. It has a high speed capacity, which means you can most likely shorten your travel time compared to regular, bulky airliners.
Have a read through these performance details, so you may have a better idea of how fast and far the Legacy 600 Executive can go:
Speed: 450 knots (kts) or nautical miles per hour (nm)
Range: 3,250 nautical miles or 6,019 kilometers
Maximum Altitude: 41,000 feet
Will you be maxing out the range of your private charter on board the Legacy 600 Executive? Then it would be advisable for you to inquire about the allowable number of passengers of your trip. Do take note of the baggage weight which your operator only allows. Given a much farther destination, keep in mind a much lighter aircraft will reach its intended airport at the fastest rate.
Background Information
Manufactured by Brazilian company Embraer, the Legacy 600 Executive took on its first flight in 2001and was launched at the Farnborough Airshow. This exclusive jet is still in production and it currently has over 263 units being flown all over the world. Performance wise, it was particularly built to have extra-large fuel tanks to allow for wider flying ranges. Today, its operators from all over the world have customized or tweaked some of its minor details. On top of their standard format, the Legacy 600 Executive was adjusted with more features to meet the needs of passengers.
If you're flying on a long range basis, you might as well do so in style by chartering for a private flight on board the Legacy 600 Executive. See our system below and get your very own live quote today: