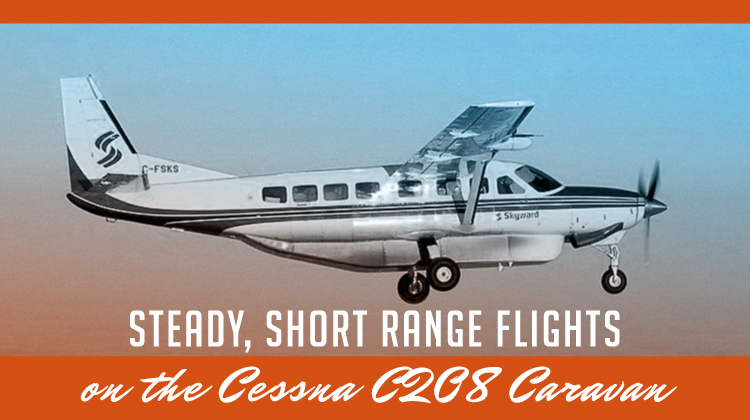 Need to quickly catch a meeting to another province? Or perhaps you're thinking of going on a getaway this coming weekend. Either way, the fastest means to reach your intended location would be via hopping on board the Cessna C208 Caravan. This 9-14 seat aircraft also has the interior facilities you'll need, to ensure you'll have an enjoyable flight. While on your way to a meeting or vacation, you may even take a breather by enjoying the sceneries which you'll be flying by.
Another standard facility which you'll find on the Cessna C208 Caravan would be its WiFi connection. With internet access, you can keep in touch with your friends, family and professional networks even while you're in-flight. Check on how they're doing by sending instant messages or perhaps you can even give them a call through your online messenger app. To make the most of your upcoming trip, it's also best to inquire about the aircraft's list of facilities from your operator. Know more about the specifications of the Cessna C208 Caravan and charter for your very own flight today.
Photo Credit: Shawn from Airdrie, Canada
Practical Interiors for Sightseeing and Quick Trips
Perhaps you're a no-fuss type of flyer. Then you'll find the Cessna C208 Caravan has practical yet comfy interiors which will be useful for short hauled, international flights. It even has sufficient compartments for you to bring your travel essentials. The cabin's windows are sufficient and wide enough for you to view all the aerial sceneries which you plane will be flying by.
These interior specifications can be further telling of how you'll be experiencing your flights on board the Cessna C208 Caravan:
Can seat up to 14 passengers
Height of Interior: 1.55 meters
Width of Interior: 1.27 meters
Capacity for Luggage: 63 cubic feet
Maximum Take Off Weight (MTOW): 7,800 pounds
Stable Paces on Short Range Flights
With any purpose you might have to fly, the Cessna C208 Caravan is quite ideal for sightseeing trips. Given its maximum altitude, this aircraft can provide you with some time outs throughout the flight. Depending on your travel routes, you'll get to enjoy the mountains, landscapes and seas of water which you'll fly over. If you're coming from Toronto, Canada, this plane can fly you to as far as Quebec, Bermuda in Hamilton, or Louisiana in USA.
These performance details can help you gauge how fast and far the Cessna C208 Caravan can go:
Speed: 171 knots (kts) or nautical miles per hour (nm)
Range: 970 nautical miles or 1,796 kilometers
Maximum Altitude: 25,000 feet
Climbing Rate: 1,234 feet per minute
Will you also happen to maximize the flying range of this aircraft? If so, then it would be advisable and safe to inquire of the plane's allowable passenger count and luggage weight. Given your intended destination, routes and flight schedule, a lighter aircraft can generally fly you to farther destinations within much faster paces.
Background Information
Manufactured by Cessna Aircraft Company, the Cessna C208 Caravan was first flown in 1982. Today, this plane has roughly 2,500 units produced and being flown around the world. It also has about 17 variants which were developed to function for different applications. Its operators come from different countries such as South Africa, United Arab Emirates, United States, Chile and Colombia.
If you're planning up a short haul, international flight, it would be practical to charter for a private ride on the Cessna C208 Caravan. It simply has the no-fuss interior features plus steady performance features to ensure you'll have a fun flight all throughout. Book your very own trip on this aircraft by seeing our system below and getting a live quote today: