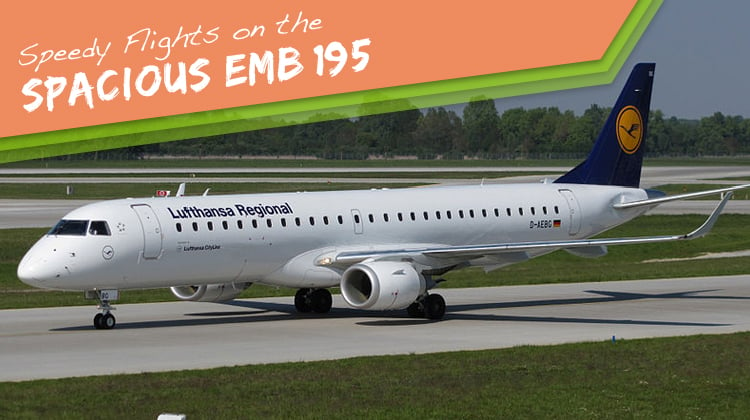 Travelling to the nearest, international routes has become more convenient and stylish on board the private EMB 195. This aircraft has a space equivalent to 108 passenger seats, thus it can accommodate lounge areas, meeting rooms, bedrooms and living rooms. Its standard passenger seats can be reclined, plus each side of the seats has a pull out table for you to enjoy your meals. Tables and couch-like divans were also added to further give off a homey atmosphere for executive and leisure travelers.
This private aircraft's interiors also provide an ambiance of stylishness and luxury, while still making you feel at home while flying. If you're embarking on a trip which requires heavy loads of cargo, you'd even be gladder to learn of its capacity for freight and equipment. Know more about the specifications of this aircraft, and be sure to book an exclusive flight on the EMB 195 today.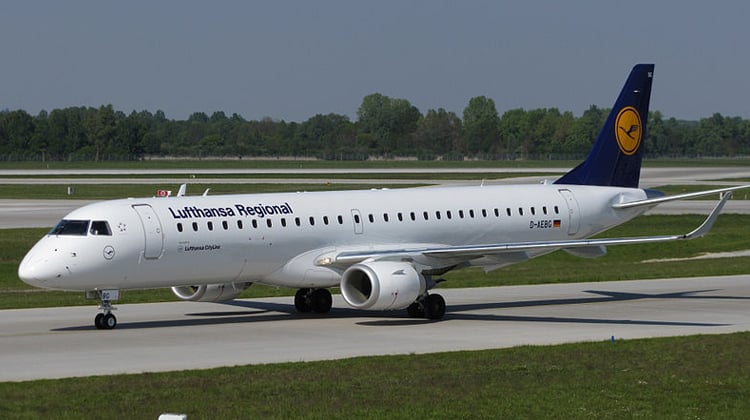 Photo Credit: Netopyr
Lots of Luxuries in a Spacious Cabin
Now you can skip out on having to wait in long lines. By agreeing on a meeting schedule with your chosen operator, the EMB 195 lets you simply get to the airport and enjoy your flight. One of the standard features which this aircraft has would be its WiFi connection. With internet access, you can stay in touch with your friends, family and professional networks. On a business trip, you can enjoy the EMB 195's stylish interiors plus you'll no longer have to separately find flights for your cargo. The aircraft also has an updated or customized set of in-flight entertainment for you to enjoy.
These performance details can be telling of how convenient your experience on the EMB 195 can get:
Space is equivalent to 108 passenger seats
Height of Interior: 1.62 meters
Width of Interior: 1.74 meters
Capacity of Luggage: 226 cubic feet
Approximate Take Off Weight: 111,000 pounds
Fast Paces within Short Haul Distances
On board the EMB 195 and when you're taking off from Toronto, Canada, the farthest destination you can reach would be Nunavut or Mexico City. Did you know this aircraft can reach its maximum altitude in less than just 20 minutes upon flying off the runway? This can be telling of how speedy the EMB 195 can get.
Have a further read through these performance specifications, so you'll have a better idea of how fast and far the EMB 195 can take you:
Speed: 461 knots (kts) or nautical miles per hour (nm)
Range: 1,800 nautical miles or 3,333 kilometers
Maximum Altitude: 41,000 feet
Climbing Rate: 2,562 feet per minute
If you'll max out the flying range of this aircraft, it would be best to confirm its allowable passenger count and load from the operator. Given your intended location, your provider will then be laying out the best possible combinations of routes and schedules of your flight plan. Keep in mind, a lighter aircraft can lead you to farther destinations within the soonest possible pace.
Background Information
Manufactured by Embraer, the EMB 195 witnessed its first flight in 2004, two years after earlier editions the Embraer 170, 175 and 190 were introduced. Today, the EMB 195 roughly has 154 units delivered and being flown all over the world. Its major operators include the China Southern Airlines, Air Canada, American Airlines and Virgin Australia among other top commercial companies. The other aircrafts being compared to the EMB 195 include the Airbus A318, Boeing 737, the Bombardier CRJ700 series and many more.
If you're taking on a short range flight, it would be a great idea to charter for a private EMB 195. See our system below and get your very own live quote today: