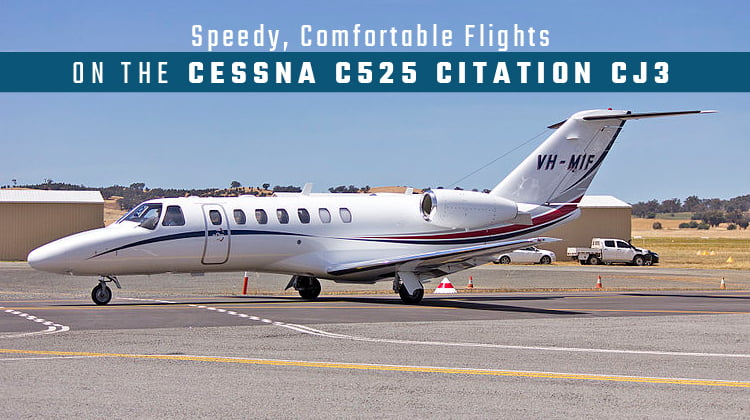 Instead of taking commercial flights, why not have a more enjoyable flying experience by chartering for a private ride on the Cessna C525 Citation CJ3? Avoid the inconveniences of cramped airports and long lines, by hopping aboard the aircraft with complete facilities for short range trips. A standard Cessna C525 Citation CJ3's operator usually throws in WiFi as part of their service package. This way, you can stay connected with your friends, family and business partners throughout the two-hour flight.
The modern interiors of this aircraft also have passenger seats which can be reclined. Cup holders can keep your seat spill free as beverages may get served by your service. Additionally, each seat will have its corresponding pull out for you to enjoy your refreshments. In-flight access to luggage area is also possible when on board this plane. It's advisable for you to speak with the operator and confirm about the features of your private flight on the Cessna C525 Citation CJ3. Have a look through more of the aircraft's details and book for your very own comfy flight today.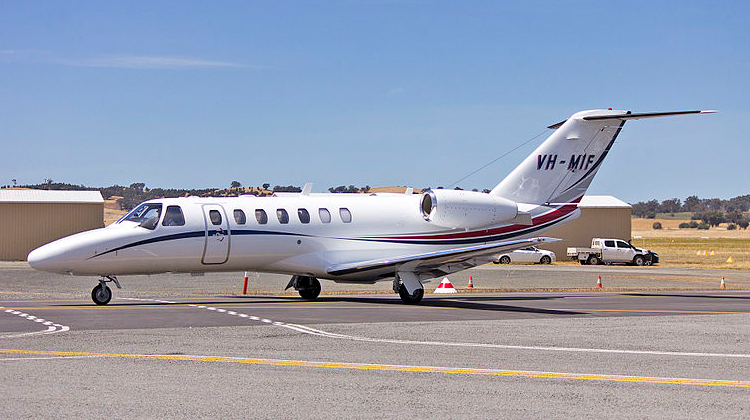 Photo Credit: Bidgee
Convenient and Enjoyable
As you charter for a private flight on the Cessna C525 Citation CJ3, you'll find how its cabin has generously installed windows on the side. If you're a fan of flight, you'll more likely be appreciative of the blue skies' feels as the plane elevates to its maximum altitude. Then again, you may choose to have some windows closed so you'll have a more relaxing ambiance going in your cabin. Should this be your preference, you can also opt to use the LED lights and even enjoy the customized in-flight entertainment which your client has for you.
Want to have a better idea of what it would be like to have a private flight on the Cessna C525 Citation CJ3? Have a further read through these interior details:
Can seat up to 6 passengers
Height of Interior: 1.43 meters
Width of Interior: 1.43 meters
Capacity of Luggage Compartment: 74 cubic feet
Maximum Take Off Weight  (MTOW): 13,870 pounds
Steady Short Range Flights
Did you know you can reach the Cessna C525 Citation CJ3's highest altitude within less than 15 minutes? This just shows how fast the aircraft can go. If you're traveling from Toronto, Canada, you can reach as far as Cancun, Mexico or Texas, USA. Should you happen to max out the aircraft's farthest range at the soonest time possible, it's best to confirm your allowable load from the operator. Keep in mind, a lighter aircraft lets you reach the farthest destination at the fastest pace possible.
These are just few of the performance details you may consider upon chartering for a trip on the Cessna C525 Citation CJ3:
Speed: 389 knots (kts) or nautical miles (nm)
Range: 1,488 nautical miles or 2,681 kilometers
Maximum Altitude: 45,000 feet
Climb Rate: 4,478 feet per minute
Background Information
Manufactured by the All-American company, Cessna, the CJ3 is among the Citation Jet's four variants with over 1,800 units built and flown around the world. It took its first flight, shortly a year after the first few Citation variants were flown in 1991. The CJ3 was particularly a bigger variant of the CJ2, as the former has a longer body. This aircraft is also powered by two Rolls-Royce or Williams turbofan engines.
Are you planning up a coast to coast trip soon? Or maybe you're thinking of taking a vacation in a nearby country. In both these scenarios, you can trust for Cessna C525 Citation CJ3 to take you there. See our live system below and get your ive quote today: