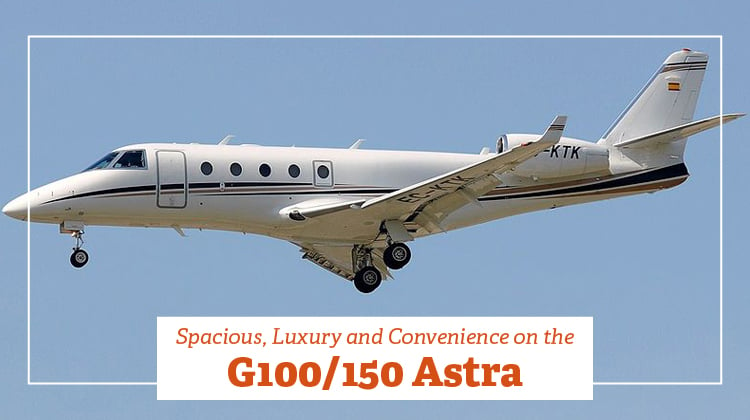 Planning to drop by Dublin soon? If you're coming from Toronto and you'll be reaching a destination similar to Ireland, it would be a great idea to fly in style on the G100/150 Astra. This medium range jet lets you reach the farthest regional locations possible. Plus with its in-flight facilities you'll surely be well-rested for 4 hours or more of your trip. One of its standard features include WiFi so you can stay in touch with your friends, family and professional network.
The G100/150 Astra has seats which can be reclined plus it also has a pull out table so you can enjoy your meals throughout the trip. If you'd like to stay on top of your projects even while you're flying, you can use the WiFi and pull out table for your laptop. This way, you can access your emails and organize your documents via the cloud. To enjoy your trip and make the most of your flight, be sure to confirm the G100/150 Astra' exact facilities with the operator. Know more about the specifications of the G100/150 Astra and schedule a private charter on this plane today.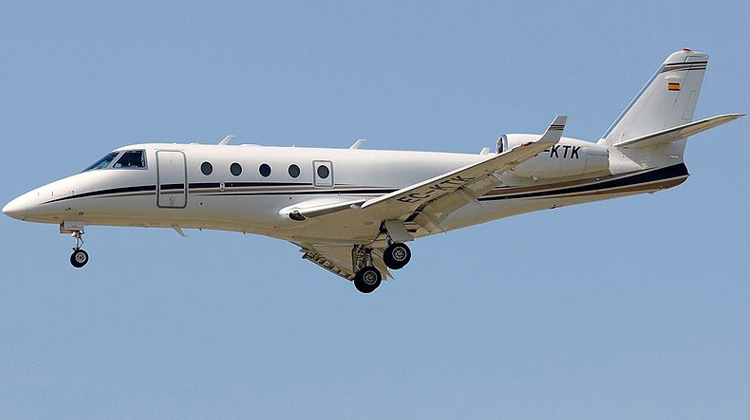 Photo Credit: Javier Bravo Muñoz
The Cabin's Convenient Interiors
With an 8 seat capacity, the G100/150 Astra's passenger seats come in club layouts. This aircraft's windows are wide enough for a bright feel of its interiors. The aircraft has its corresponding in-flight entertainment so you'll have an all the more enjoyable trip. Some of its customized interiors even have small television panels. Plus its individualized lights let you read your favorite book while in flight. As you charter for this aircraft, it's always best to confirm your plane's features with the operator.
These interior specifications can be your guide in gauging how enjoyable a trip on board the G100/150 Astra can be:
Allows up to 8 passengers per trip
Height of Interior: 1.75 meters
Width of Interior: 1.75 meters
Capacity of Luggage Compartment: 80 cubic feet
Maximum Take Off Weight: 24,650 pounds
A Top Performing Jet
Given its medium range capacities, the G100/150 Astra has competitive speeds for you to effectively reach your target destinations. If you're planning to max out the range of your private aircraft, it's advisable for you to inquire about your allowable baggage and passenger capacity. This way, your operator can efficiently jot down the routes and schedules of your flight plan. Generally, a lighter aircraft can fly to the farthest destinations at the fastest pace possible.
These performance details can tell how fast and far the G100/150 Astra can take you:
Speed: 459 knots (kts) or nautical miles per hour (nm)
Range: 3,000 nautical miles or 5,556 kilometers
Maximum Altitude: 45,000 feet
Climbing Rate: 3,805 feet per minute
Background Information
After its final delivery in 2017, the G100/150 Astra has about 385 units being flown all over the world. Some of its operators come from Eritrea, Israel, United States and India. With the Westwind 1124 as its aircraft inspiration, the G100/150 Astra had speed swept wings to improve its performance. It's also part of the United States Air Force's fleet. This aircraft is also normally powered by two Honeywell turbofan engines.
Would you be going on a regional destination and it happens to be much farther than your usual route? Then a luxurious ride on the G100/150 Astra would be a practical choice with its in-flight features and performance capabilities. Aboard this aircraft, you'll feel more relaxed compared to flying on most commercial airlines. See our specifications below, get your very own live quote and schedule for a private ride today: