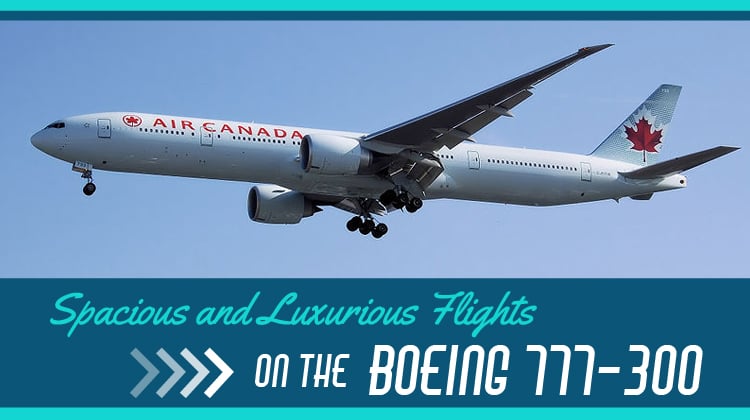 As you take on an 8-hour flight, wouldn't it be so much better to travel with style, convenience and productivity? This is where chartering for a private Boeing 777-300 would be worth your time. This aircraft is usually flown for three-class, commercial purposes as it accommodates up to 270 passenger seats. Thus private jet setters can only imagine the many facilities which can be added into the plane's exclusive version.
Some of the inclusions may be a living room, lounge, meeting area, office, bedroom and bathroom. It even has a hefty luggage space so you can bring all you'll need to your international destination. These configurations will depend on the initial lay out of the aircraft's operator. It's then necessary for you to inquire of the plane's list of facilities before finalizing your charter for it. Know more about the specifications of the Boeing 777-300 and reserve your very own, private flight on this aircraft today.
Photo Credit: Adrian Pingstone
Lots of Convenient, Interior Options
You can make the most of your 8-hour flight by hopping on a private Boeing 777-300. As a standard feature of this aircraft, you'll find it has a WiFi connection. With internet access, you can conduct online based conferences in the plane's meeting area, office or lounge. You may even read through your emails and update some cloud based documents. You can also check on the status of your venture with the use of an online-based, project management software. When all the work is done, you may also contact your friends and family while flying with the use of the plane's interconnectivity system.
The Boeing 777-300 also has a dedicated galley to freshly prepare your meals, snacks and drinks. In-flight entertainment and other comfy facilities will also let you have a well-rested journey to your intended location.
These interior specifications can be further telling of what you'll experience when on board the Boeing 777-300:
Space is equivalent to 270 passenger seats
Height of Interior: 3.26 meters
Width of Interior: 1.95 meters
Capacity for Luggage: 2,500 cubic feet
Maximum Take Off Weight (MTOW): 660,000 pounds
Competitive Speeds on Long-Range Flights
With a 428-knot speed, this aircraft's pace can be comparable to smaller and perceived to be more agile jets. Upon flying from Toronto, Canada, the Boeing 777-300 can take you to as far as Cairo, Egypt or Rio de Janeiro, Brazil. If you'll also happen to max out the flying range of this aircraft, it would be advisable to inquire about its allowable cargo load. Generally, you can reach farther distances at much faster paces with a lighter aircraft.
Have a look through these performance details, so you may further have an idea of how fast and far the plane can go:
Speed: 428 knots (kts) or nautical miles per hour (nm)
Range: 5,500 nautical miles or 10,186 kilometers
Maximum Altitude: 43,100 feet
Background Information
Manufactured by Boeing Commercial Airplanes, the Boeing 777-300 was first delivered in 1998. As a development from the 777-100 and 747-200 series, the Boeing 777-300 accommodated for more passengers and increased fuel efficiency. Some airlines even considered the possibilities of having roughly 500 passengers on board, throughout a single flight of this aircraft. It had Cathay Pacific as its first patron and today, this plane has about 60 units produced and being flown all over the world.
If you're planning up a long range and international trip soon, hopping on board a private Boeing 777-300 would be advisable. It has the spacious cabins, complete facilities and performance efficiency you'll need to have a comfy and productive journey. Book your very own, exclusive flight by seeing our system below and getting a live quote today: