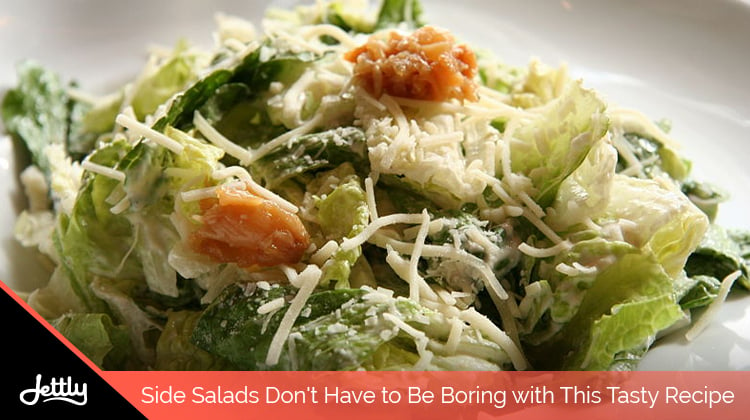 While they have their benefits and own robust set of believers, salads are nonetheless a food that often finds itself in the throes of polarity and numerous debates. On the one hand, they're seen as a healthy staple food, touted by wellness professionals and enthusiasts. On the other hand, they can often be quite bland to the taste, particularly in the hands of an unskilled cook or when served as a side course to a delicious meal.
But it doesn't have to be this way. After all, salads can be a delicious, novel way to enjoy your food while staying low-cal and low-carb. That is, if you can move past the misconceptions.
First, you don't have to use just iceberg lettuce as your salad base. Each type of green has its own unique flavor or texture, which you're free to mix and match as you please. Eventually, if you experiment with them enough, you might find a balance between flavors—whether paired with some dressing and topping of your choice, or if you mix them with the other greens. Some favorites include spinach, arugula, kale, and romaine.
Second, just because you're making a salad doesn't mean you have to limit yourself to seemingly "healthy" ingredients. Spice it up with your favorite food of choice, whether that's cheese, meat, or something candied. A fun way to do this is to recreate your favorite meal in salad form, whether that's a taco, a burger, or pasta. The sky's the limit with your creativity, though it might be wise to check in on your creation to make sure all the flavors match.
Finally, you don't have to put a platitude of ingredients just to make them taste good. Sometimes all you need is a tasty green of choice, a good dressing, and one or two extra toppings to give you the extra texture.
Just like the recipe we'll be presenting to you today. With the lettuce of choice as your base, a tasty almond dressing, and some croutons and extra almonds to garnish, this is a tastily healthy dish that can go well with any main course without tasting too bland. And, you can prepare it in a big batch in the advent of a large dinner or if you want something to pair your meal with over the week. Enjoy!
Almond Caesar Salad
Preparation time: 1 hour
Serves 4
Ingredients
1 head lettuce of choice
4 cups croutons
4 cups almonds, sliced
For the dressing
⅓ cup almonds, sliced
1 garlic clove, minced
¼ cup parmesan, grated
1 tablespoon capers
1 teaspoon dijon mustard
¼ cup olive oil
2 tablespoons lemon juice
salt and pepper, to taste
Procedure
For the dressing
Soak the sliced almonds for an hour in hot water. Then, once done, combine the almonds and almond water with the minced garlic, grated parmesan, capers,  dijon mustard, olive oil,  and lemon juice in a food processor or blender. Pulse until creamy.
Once done, add salt and pepper. Season to preference then set aside.
To assemble
Rinse your lettuce of choice, then chop into bite-sized pieces. Add to bowl. Then, add the croutons, almonds, and dressing. Toss and serve.
Book a delicious meal with Jettly Eats
While there's nothing quite like the joy of making your own food, it might not be the most suitable thing when you're always on the go. That said, for the same delicious quality while you're off on your flight, book with Jettly Eats now. We'll cook while you feast.