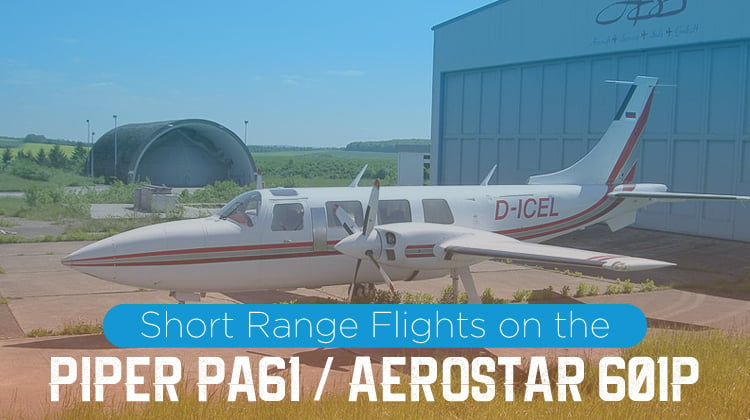 Need to reach a regional conference? Or perhaps you're considering a vacation to a nearby, international destination. Either way, the Piper PA61 / Aerostar 601P would be the short range aircraft to meet your travel requirements. Along with this aircraft's stable cruising speeds, it also has Short Take Off and Landing (STOL) capabilities. This means you'll have more options on airports to choose from, regardless of whether they happen to be in remote locations. Hopping aboard the Piper PA61 / Aerostar 601P means you can choose airports which are nearest to your intended destinations.
The Piper PA61 / Aerostar 601P also has a club lay out design with executive style passenger seats. These are definitely sufficient for you to have an enjoyable, one hour flight. Know more about the specifications of this aircraft and charter for your very own, private flight today.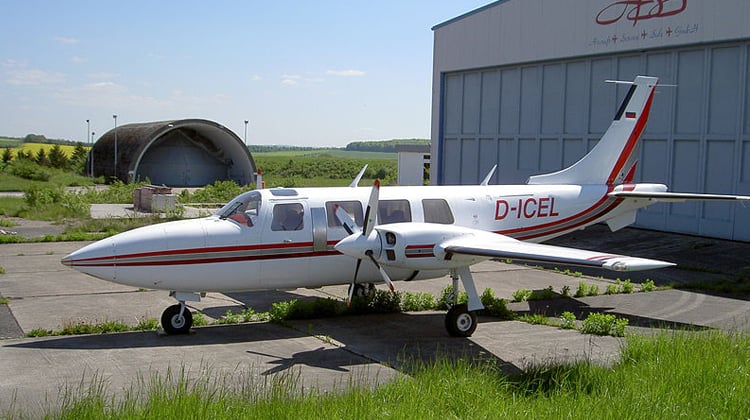 Photo Credit: AlfvanBeem
Convenient and Practical Interiors
With comfy seats and generously installed windows, the Piper PA61 / Aerostar 601P lets you take enjoyable breathers as you look out some aerial sceneries. As you fly by mountains, landscapes, bodies of water and towns, you'll most likely have an enjoyable trip on board this plane. This experience also applies even if you're on a business trip.
Another standard feature of this aircraft includes a WiFi connection. With internet access, you can get in touch with your family, friends and professional networks even while flying. To make the most of your upcoming trip, it would also be best to inquire about your charter's specific facilities with the operator.
To have a better idea of the flying experience you'll have on the aircraft, have a look through these interior details:
Can seat up to 5 passengers
Height of Interior: 1.22 meters
Width of Interior: 1.25 meters
Capacity for Luggage: 30 cubic feet
Steady Glides for Short Range Flights
The Piper PA61 / Aerostar 601P has a practical combination of altitude and speed to ensure passengers will have enjoyable flights upon every take off. It has modest speeds so you can enjoy the sceneries of your short range trips, while still making sure to reach your intended location fast. For instance instead of driving for 16 hours to reach a nearby, international location, all you'll need is an hour of flight on this aircraft.
These interior specifications can be telling of how the Piper PA61 / Aerostar 601P's performance can meet your short-term travel requirements:
Speed: 237 knots (kts) or nautical miles per hour (nm)
Range: 847 nautical miles or 1,568 kilometers
Approximate Altitude: 25,000 feet
Climb  Rate: 1,530 feet per minute
If you'll be coming from Toronto, Canada, the farthest you can reach on this aircraft would be Manitoba, Arkansas, USA or Nebraska, USA. If you'll happen to max out the flying range of this plane, it's safest to inquire of its allowable passenger count and luggage weight. Generally, a lighter aircraft leads to farther destinations within much faster paces.
Background Information
Manufactured by the Piper Aircraft Corporation, the Piper PA61 / Aerostar 601P is among 13 of Aerostar 600's variants. Particularly the Piper PA61 / Aerostar 601P was built with a pressurization system in its cabin, along with increased gross weight. Today, this aircraft is also part of over 1,000 units of the 600 series which are being flown all over the world.
If you're planning up a short range flight soon, a charter of the Piper PA61 / Aerostar 601P would be advisable. Its flying pace and convenient interiors simply bring enjoyable plus relaxing flights to its passengers. Book your very own flight by seeing our system below and getting a live quote today: