The perfect luggage is not something you could come across on the fly. Far from the dense fabric bags or oversized duffel, the ideal luggage must both be capable of handling large quantities of baggage while maintaining a semblance of elegance and durability. It's the type you can take both on business and leisure trips, while still looking stylish either way.
That said, not every luggage-making company reaches this golden mean, often having to sacrifice one aspect to prop up the other. Only some companies are able to reach this peak, and even fewer are able to enjoy a long tenure in the business. And as it celebrates its 120th anniversary this year, German manufacturer RIMOWA is part of the staid few, with its significant contributions to the industry. So how is the company celebrating its well-deserved longevity? Let's find out:
A year of collaborations and milestones
Without a doubt, much of the reason why RIMOWA has stayed in the industry for so long is the quality of its creations, such as its aluminum suitcases. As a matter of fact, some of its products have become icons in themselves.
The aluminum suitcase, as mentioned earlier, is celebrating its 81st year in existence alongside the company's own anniversary, with a webpage dedication looking into its meticulous construction and exploring the factors that have continued to make it relevant. Indeed, the aluminum suitcase continues to become RIMOWA's defining showpiece, with a history and penchant for innovation that keeps it going years later.
Meanwhile, the brand had recently released a collaboration with famed street brand Supreme—a customized version of RIMOWA's Topas Multiwheel. Equal parts elegant and hype, the collab has been out since April 12 and is the perfect statement piece for streetwear aficionados. As usual, the item carries its signature aluminum casing for lightness and durability.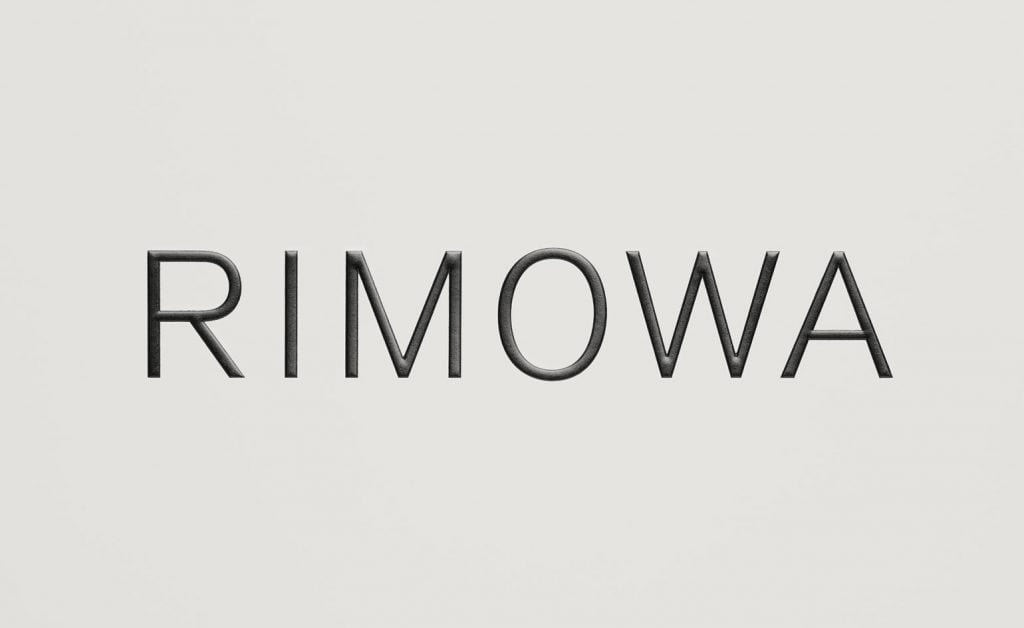 A brand new brand identity
Beyond its new offerings, the brand itself is also ramping up its look—showcasing the company's direction in all aspects. This includes a new logo, monogram, and packaging, which is both simple yet sturdy in appearance.
In a Facebook post, the company notes that the rebrand looks to "[provide] a timeless foundation" for the company's future, while "honoring [their] rich heritage." Here are a few ways the company does its best to achieve this:
The logo makes use of a serif-less font that looks both concise yet elegant, further echoing what the company has worked up to over the years. Its simplicity also evokes a sort of timelessness that RIMOWA has built up, which is further instituted during its 120th-anniversary celebration.
The monogram, on the other hand, hearkens back to the brand's origins. Wallpaper notes that the design evokes "spires from Cologne's famous cathedral," while bringing to mind the industrial designs of its other items.
The packaging makes clever use of both logo and monogram, putting it onto a seamless white canvas accentuated by rivets and other fancy features.
Flaunt your RIMOWA purchases on an equally luxurious trip
If you've decided to join the festivities and buy a RIMOWA bag yourself, might as well make the most of it. Take your purchase to your favorite luxury places with Jettly, where you can find yourself on a world-class flight of your liking. Submit a flight request now.