The past few weeks have been an intriguing mix of events in the aviation world, both good and bad. A few days ago the industry saw the loss of a prominent figurehead in Serge Dassault, CEO of the Dassault Group. Before his death, however, the aviation group was able to finish up on its enhancements to the Dassault Falcon 6X, slated to hit the markets in 2022. Meanwhile, luxury brand Rolls-Royce seems to be ramping up its services with its Trent 1000 predicament and production on the Pearl engine.
For today's industry roundup, we take a look at each of these tidbits a little further: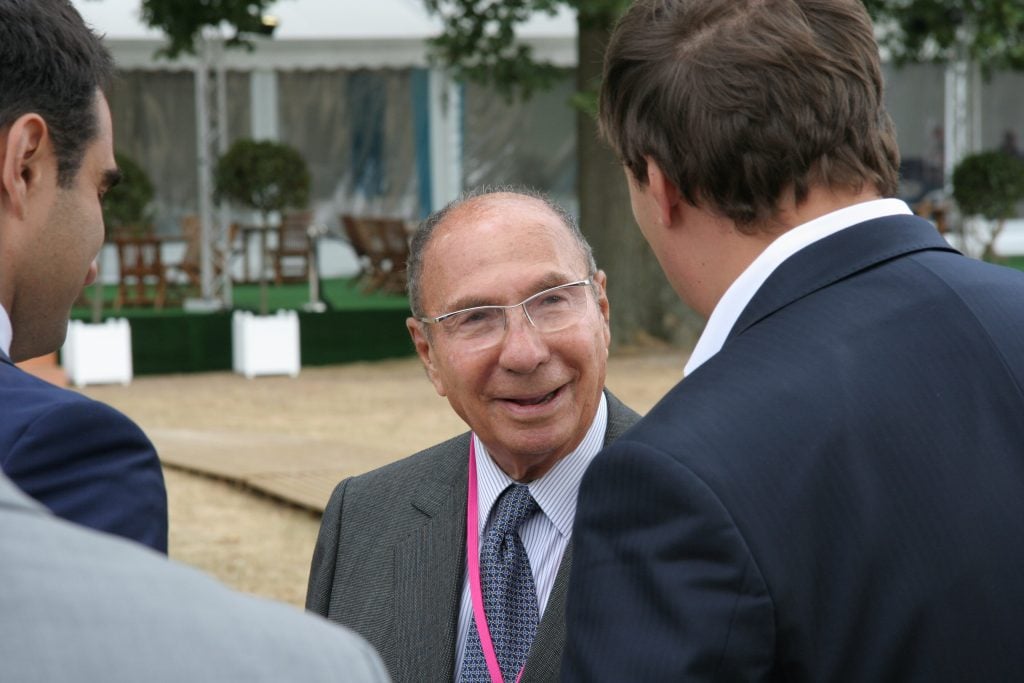 Serge Dassault, dead at 93
May 28 was a bleak day for the aviation industry, as Serge Dassault had reportedly passed away due to heart failure. While the Dassault Group—which he chaired—helmed some other sectors, it was mainly known for its contributions to the aerospace industry. To this day, it's known as a significant exporter in terms of airplanes, as well as a go-to company for France's defense industry, according to the New York Times.
A looming figure not only in the industry but also in France, the CEO of the Dassault Group had a controversial reputation for his shady political dealings and corruption scandals. In 2017, he was fined two million euros after it was found that he "hid money from tax authorities" via foreign bank accounts, according to the Wall Street Journal.
The legacy he leaves, then, is a mixed one. Beyond these infractions, he is still a well-regarded figure in aviation, having worked his way up in his father's company and being responsible for the group's diversification in business interests. Nonetheless, as we remember the life of this mogul, we keep to mind both sides as a way to process his contributions.
The Dassault Falcon 6X brings in some improvements
Before Dassault's death, however, the Dassault Group was nonetheless able to launch a new aircraft earlier this year. According to Flying Mag, the Dassault Falcon 6X was a "way to revive its ambitions in the super-midsize category" after the Falcon 5X development program was cancelled. Last February, the Falcon 6X was said to carry almost all of the 5X's previous design, except for the engine, range, and cabin.
Recently, AIN reported the specifics of the 6X's improvements. This includes the use of Pratt & Whitney Canada PW812D engines in the place of the 5X's troubled Silvercrest engines, consequently a 300nm range increase, and a lengthier cabin to accommodate the P&WC's added weight.
Rolls-Royce is currently on a roll
Meanwhile, company Rolls-Royce is now in overdrive, both to address problems with multiple Trent 1000 engines while rolling out a new Pearl engine family.
As a component of Boeing's 787 Dreamliner jet, some Trent 1000 package C engines are said to have compressor problems, as they do not last as long as required according to Reuters. This problem has caused several 787 Dreamliners to ground and has caused the company's airline customers to seek other alternative aircraft for the summer season. That said, the company is now working on inspecting all errant units by June 9 and perhaps create a replacement part to permanently fix the problems caused.
As for the Pearl engine series, Aerospace Manufacturing reports that the company has purpose-built the engine for Bombardier's Global 5500 and Global 6500 aircraft. The new series will reportedly combine tech from the Rolls-Royce Advance2 demonstrator programs with features from the Rolls-Royce BR700.  The combination will look to be more powerful, more fuel-saving, and quieter than previous iterations.
The best of the aviation industry at your fingertips
Here at Jettly, we're crazy about all things aviation. That said, we make sure to provide you with timely happenings in the industry, all condensed in easy-to-digest tidbits. For more information, feel free to contact us on our website. Or perhaps submit a flight request. We'll make sure we give you the best chartered flights have to offer.