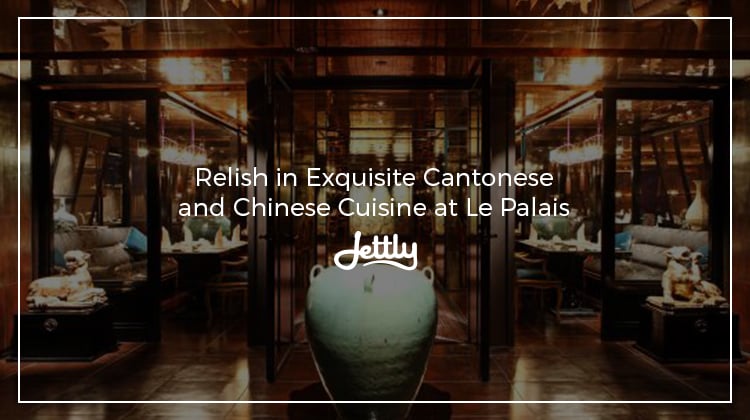 There's something about Asian cuisine that makes it truly unique. Succulent, flavorful, and full of surprising paradoxes, dishes from the region are indeed something to behold and experience.
Cantonese cuisine, in particular, has its own brand of culinary delicacy. At once subtle and harmonious, it's the type that skillfully marries a milieu of tastes and textures into one delectable dish. And when it's done well, it can present a spectrum of flavors that are exquisite to experience.
Such is the allure of the Le Palais in Taipei, one of Taiwan's Michelin-starred restaurants. Located at the Palais de Chine Hotel, the Le Palais boasts of a wonderfully crafted menu and excellent ambiance, in no small part thanks to the talents of its executive chef and its strategic location. That said, we look further into what makes Le Palais a culinary experience to behold: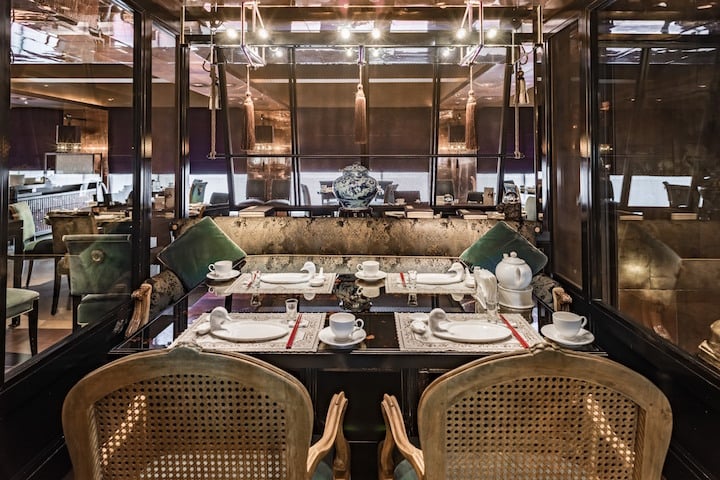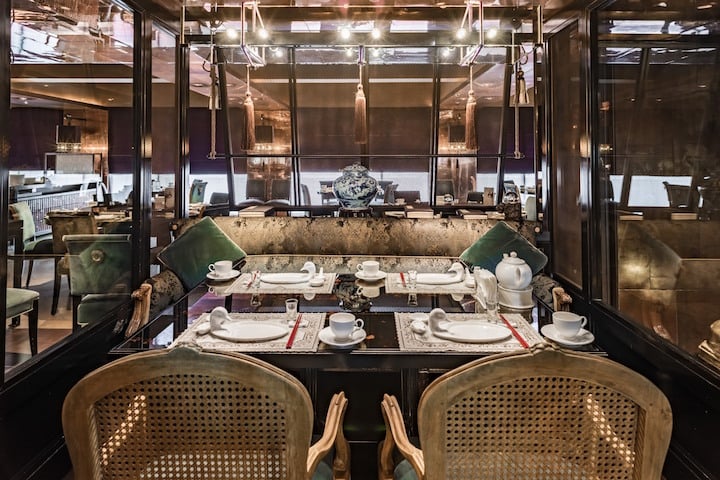 It brings in an atmosphere as luxurious as its menu
While the atmosphere might not directly affect taste, it definitely does have a hand in creating a more delicious dining experience—particularly when it comes to high-end cuisine. It's this sentiment that Le Palais takes a page from, utilizing much of its interior work to exude its excellent offerings.
The Taipei Times, for instance, notes that much of its design seems to keep to an "East-meets-West" aesthetic to them, keeping to hues of purple and some brass accents. It also remarks that much of the establishment's dining space takes inspiration from old boathouses in southern China. The Michelin Guide further notes that it also makes use of traditional fixtures, such as ceramics and paintings.
And indeed, all the elements come together to create a luxurious ambiance that resonates from the time you step into Le Palais' doorway, to the time you sit down for the meal.
Its menu is both well-crafted and masterful
As the sole three Michelin-starred restaurant in Taipei, Le Palais is an establishment that indeed lives up to the rating, many thanks to the skill of Chef Chan Wai-Keung, the executive chef. Before working for Le Palais, Chef Chan had worked at The Dragon at the Sheraton Taipei Hotel, where he led the team.
Must-eats on the menu include the crispy roast duck, one of the restaurant's signature dishes. The dish is noted for its delectable tenderness, which is achieved by making use of young fowl. Other items include the Matsuyama pork—coated with sugar and cooked well and juicy—as well as the restaurant's light, excellent selection of dumplings. According to Taiwan News, the secret lies in the sauce: the dishes make use of a good combination of them, ranging from different kinds of soy sauce to other delectable seasonings.
Get your dose of tasty food haunts with Jettly
Indeed, there's nothing quite like seeing the world at large, exploring places previously unseen, and immersing oneself in the experiences each area has to offer. When it comes to further immersion, however, you can't really beat experiencing each place's gastronomy.
It can be hard to choose where to head to, though, especially at a place with great restaurants all around. Fortunately, if you sign up with us, we'll give you a regular dose of tasty food haunts around the world. Be a member now.