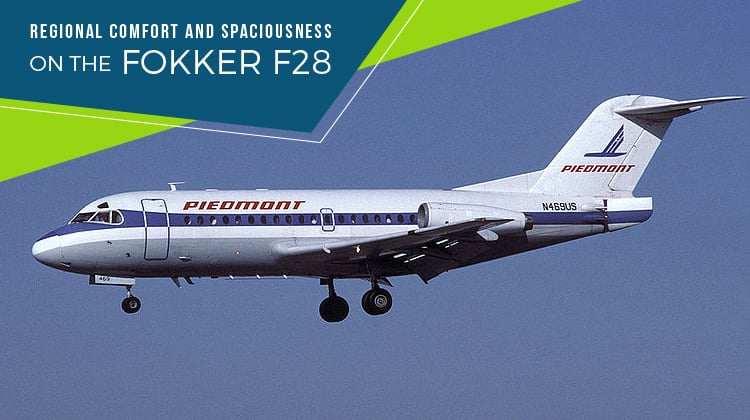 Are you embarking on a flight to a regional or nearby international destination? Then it would be a convenient idea to schedule for a private Fokker F28. Instead of lining up and waiting around cramped airports, an exclusive flight on this aircraft will let you travel more conveniently in just an hour. If you're coming from Toronto, Canada, the Fokker F28 can let you reach as far as Newfoundland and Labrador, or Texas, USA. You may even take a grand vacation to Nassau, Bahamas, without experiencing the hassles related to commercial airlines.
The Fokker F28's latest facilities also include passenger seats which can be reclined. Pull out tables may additionally be used for meals, so you can increasingly enjoy aerial views outside the window, while tasting your sumptuous in-flight dishes. The same table can be used as a platform to place your laptop for checking your emails and drafting some documents. This way, you can still work and stay on top of your current endeavors even while flying.
To make the most of your upcoming flight on the Fokker F28, it would be best to confirm your prospective plane's exact facilities with the operator. Know more about the plane's specifications and charter for your very own private flight on board the plane today.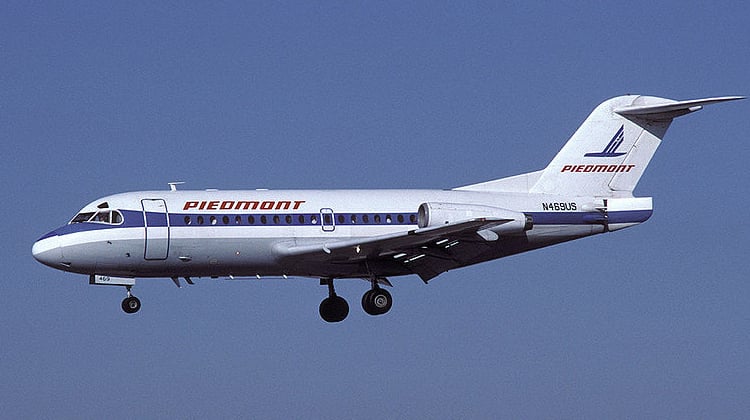 Photo Credit: Rolf Wallner
Spaciousness and Breath ability
With the Fokker F28, you can now have a relaxing journey to your intended destination. Its private version has a lengthy legroom which lets you stretch out your feet and relax. Each seat will have its corresponding set of in-flight entertainment so you can enjoy your favorite shows or music. The plane also has an area to prepare your food and drinks. To additionally ensure comfort, the lavatory is usually located at the back of the cabin.
These interior specifications can further give you an idea of your in-flight experience aboard the Fokker F28:
Space is equivalent to 85 passenger seats
Height of Interior: 2.1 meters
Width of Interior: 3.1 meters
Maximum Take Off Weight: 73,000 pounds
The standard Fokker F28 does not usually have a separate compartment for cargo, since its cabins will have a unique set up for freight accommodation. It's thus best to inquire about your charter's baggage and cargo arrangements with the operator.
Fast Paces on Short Range Flights
The Fokker F28 may be considered to have a competitive speed compared to smaller jets. This means being on board this plane allows for you to enjoy the breath ability of a large plane, while still maintaining a fast pace. Given its moderate capacity in altitude, this aircraft lets you enjoy the landscapes and bodies of water which you'll be flying over. It has just the fitting combination for those who intend to privately travel on short range distances, while still experiencing a plane's in-flight spaciousness.
These performance details can be telling of how fast and far the Fokker F28 can go:
Speed: 470 knots (kts) or nautical miles per hour (nm)
Range: 1,200 nautical miles or 2,222 kilometers
Maximum Ceiling: 35,000 feet
Will you happen to max out the flying range of this plane? Then it would be best to confirm its allowable passenger count and baggage weight with your operator. Generally, a lighter aircraft can fly you to farther destinations within much faster paces.
Background Information
Manufactured by Netherlands based company Fokker, the Fokker F28 had its first flight in 1967. It currently has over 200 units being flown worldwide, with 8 variants which have been adjusted for their corresponding applications. Some of its commercial, primary users include the Libyan Air Service and AirQuarius Aviation.
For short range and nearby international destinations, it would be advisable for you to charter for a private flight on the Fokker F28. See our system below and get your very own live quote today.