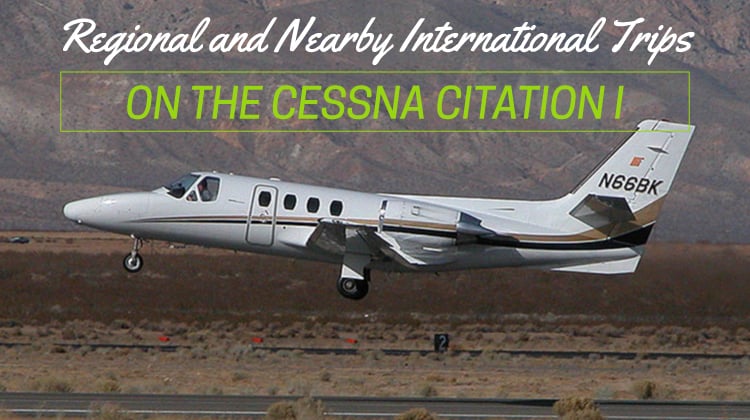 Now heading out to a regional conference has become hassle free. By reserving for a private Cessna Citation I, you won't need to line up in cramped airports. This 5 seat aircraft has the practical and comfy set of interiors so you'll have a relaxing 1-hour flight. Given its steady speeds, you can fly as far as Texas in USA, Havana in Cuba or even Nunavut if you're coming from Toronto, Canada.
Another standard feature which this aircraft has would be its WiFi connection. By having internet access, you can keep in touch with your friends, family and professional networks even while you're flying. To make the most of your upcoming trip, it's also best to inquire about the Cessna Citation I's exact list of facilities from your operator. Know more about the specifications of this aircraft, and charter for your very own private ride today.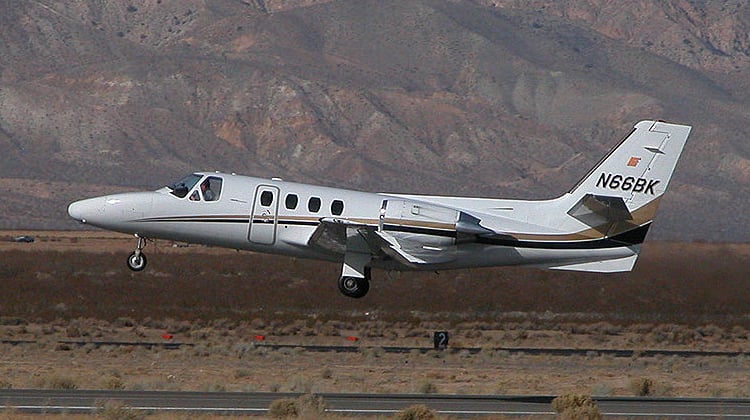 Photo Credit: Alan Radecki
Classic, Practical and Comfy
The Cessna Citation I is actually known to be the forerunner among the Citation series. Until now, this Classic plane continues to route the skies' horizons as its interiors have been updated to meet the ever changing needs of passengers. If you're on a business trip, you can stay on top of your projects and constantly communicate with your team via the plane's WiFi provision. Send instant messages and see the latest updates of your ventures by referring to an online app. However should you wish to simply unwind throughout most of your hour-long flight, you may also inquire about your charter's standard, in-flight entertainment.
These interior details can be further telling of what your flying experience would be like on the Cessna Citation I:
Can seat up to 5 passengers
Height: 4.37 meters
Length: 13.26 meters
Maximum Take Off Weight (MTOW): 11,850 pounds
Steady Flights to Regional Locations
This aircraft has been relied on as it provides passengers the steady paces they need for regional flights. Within less than 2 hours, the Cessna Citation I can already take you to its farthest ranges. The classic aircraft is certainly an essential for private jet setters with its comfy interiors, plus no-fuss and efficient performance. Will you happen to max out the best possible distance of this aircraft? Then it would be safe to inquire about its allowable passenger and luggage load from the operator. Given your intended location, routes and flight plan, a lighter aircraft lets you reach farther distances within much faster paces.
Have a look through the following performance specifications, to gauge how fast and far this aircraft can go:
Speed: 357 knots (kts) or nautical miles per hour (nm)
Range: 1,328 nautical miles or 2,459 kilometers
Maximum Altitude: 41,000 feet
Climbing Rate: 2,719 feet per minute
Background Information
Manufactured by the Cessna Aircraft Company, the Cessna Citation I was first flown in 1969. While it had its own set of performance and exterior-related improvements, this classic aircraft has become the bases of other planes within the Citation series. Today, the plane has over 680 units being flown all over the world. Some of its main operators come from Norway, Ecuador, China, Mexico and Venezuela.
If you're gearing up for a regional trip soon, it would be advisable to hop on a private charter. This is so much more efficient and time saving compared to the hassles related to commercial flying. The Cessna Citation I simply has the interior specifications and performance efficiencies you'll need, to ensure you'll have steady flights each time. Book your very own trip on this aircraft by seeing our system below and getting a live quote today: