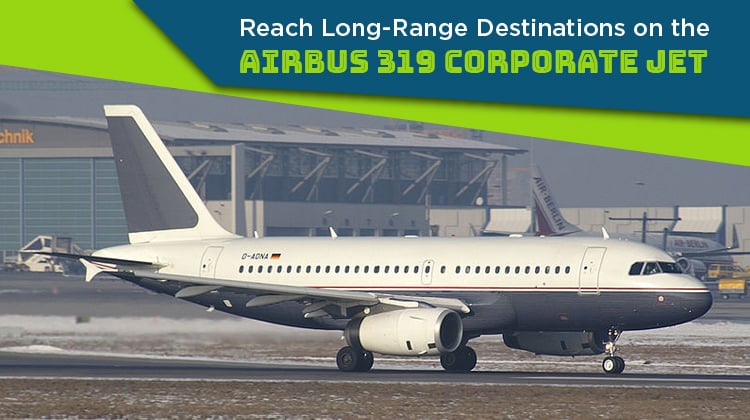 Embarking on a major business trip or perhaps you'd like to take a grand vacation? Then you can do so in style when aboard the Airbus 319 Corporate Jet. This private jet has a space equivalent to hundreds of passenger seats. Thus one can just imagine the many facilities which can be added on this sleek aircraft, to ensure you'll have a restful and productive flight. As you climb on board, you'll see this plane's standard lay out usually includes a cockpit on the left and commercial galley on the right. Its other zones include the staff area, passengers' lounge, dinging area, guest lavatory, bedroom and master lavatory.
By chartering for a private Airbus 319 Corporate Jet, you'll no longer have to wait around long lines and cramped airports. You can hop on this aircraft and already get cozy so you'll have a well-rested 8 hour flight. Also, you won't have to keep posted for connecting flights or be even at risk of flight cancellations. All you'll have to do is hop on the private jet, and you'll reach your intended location within just one go.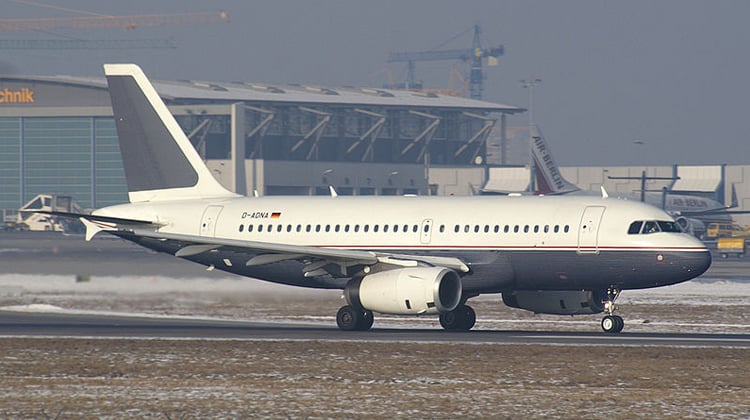 Photo Credit: Juergen Lehle
Sleek, Luxurious and Business-Conducive Interiors
As a business traveler, your time will most likely be one of the most essential resources you can have. By chartering for the Airbus 319 Corporate Jet, you can opt to have conference calls and negotiations even while you're flying. The aircraft simply has the facilities for you to stay on top of your game while having a relaxing trip for several hours. To make the most of your upcoming travels, it's best for you to inquire about the exact list of facilities which your charter will have. These must include at least a WiFi connection, so you can keep in touch with your friends, family and business networks.
To further have an idea of the experience you'll have aboard the Airbus 319 Corporate Jet, read up on these interior details:
Space is equivalent to roughly 160 passenger seats
Height of Interior: 2.25 meters
Width of Interior: 3.7 meters
Capacity for Luggage: 1,200 cubic feet
Maximum Take Off Weight (MTOW): 75,500 pounds
Competitive Speeds for Short Haul Flights
As you charter for the Airbus 319 Corporate Jet, you can reach Beijing, China, Tokyo, Japan, or Cairo Egypt if you're coming from Toronto, Canada. Did you know this aircraft can reach its highest possible altitude in less than just 30 minutes?
Have a look through these performance specifications, so you can gauge how fast and far the Airbus 319 Corporate Jet can go:
Speed: 450 knots (kts) or nautical miles per hour (nm)
Range: 5,900 nautical miles or 10,926 kilometers
Maximum Altitude: 41,000 feet
Perhaps you might be maxing out the flying range of this aircraft. In this case, you may inquire about its allowable passenger count and luggage weight with your operator. Given your routes and flight plan, a lighter aircraft can generally fly you to the farthest destinations at the fastest paces possible.
Background Information
Manufactured by the Airbus Company, Airbus 319 Corporate Jet is considered to be the corporate version of the Airbus 319. This business jet had the ACJ or Airbus 318 Corporate Jet as its predecessor, with a heightened altitude to increase its performance. The plane's facilities and performance features are usually considered to be in direct competition with Gulfstream G550, Boeing BBJ1 and Bombardier Global Express.
If you're planning to travel on an international route, it would be practical to charter for a private Airbus 319 Corporate Jet. Book your very own private flight on this aircraft by seeing our system below and getting your very own live quote today: