For many disgruntled air passengers, the idea of jetting off to one's needed destination and avoiding the long lines, bureaucracy, and slow travel times of conventional air travel has been a longstanding dream. And for the longest time, it has remained so.
That said, it is no surprise to see that when news of the Cirrus SF50 Vision Jet broke – the first single-engine jet approved by the Federal Aviation Administration (FAA) in the market – over 600 people had come to place their orders over the years. As a light and affordable single-pilot jet, the SF50 looks to bridge the gap between pilot and owner, making the dream of fast personal travel closer to reach.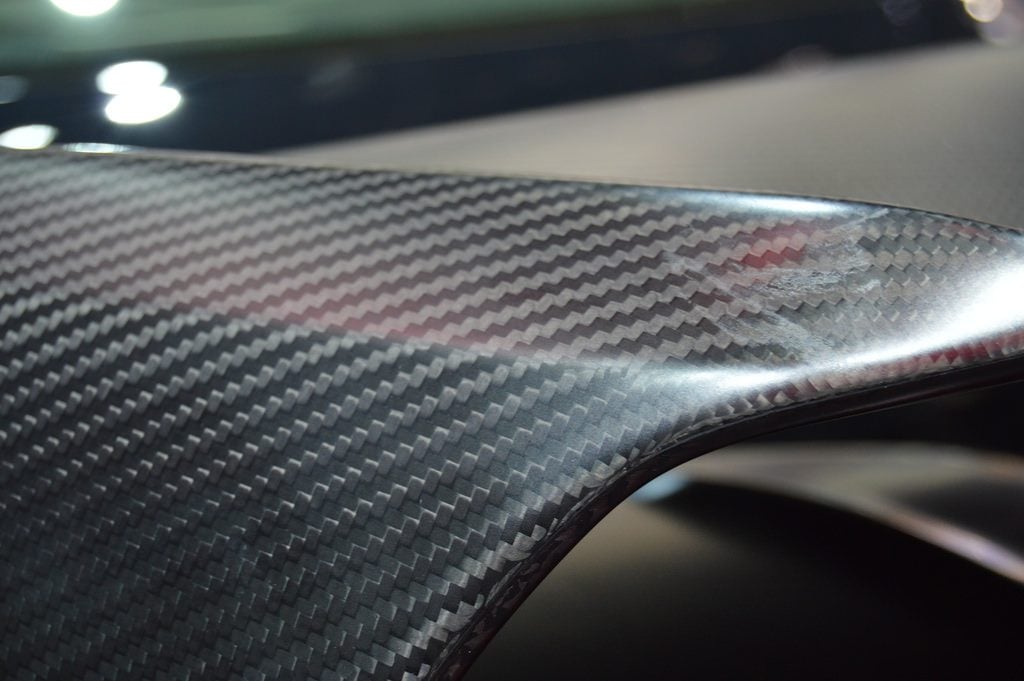 What makes it so light and affordable?
Unlike most conventional jets, the SF50 continues the Cirrus tradition of being created from carbon fiber instead of aluminum. The carbon fiber makes the jet more lightweight than its contemporaries when it comes to composition. But how is this so? Here are a few reasons:
Carbon fiber, structurally speaking, holds the distinction of being eight times stronger than aluminum while being lighter in volume. Its strength lies in the alignment of the crystals that make it.
Aluminum – the most widely used substance in aircraft manufacturing – is isotropic, like all metals. Being isotropic means its properties are uniform all throughout, like its rigidity and weight. Such features often pose a limitation when it comes to aircraft design, as one has to take into account how to optimize the use of such metals. Carbon fiber, on the other hand, can change properties depending on its engineering. This attribute gives more leeway when it comes to design, as well as avenues to experiment with more aerodynamic prototypes.
Apart from design, the use of carbon fiber in aircraft manufacturing can also change how jets are molded and assembled. Traditional methods involving metal are often labor-extensive, as they require a multitude of parts for welding. On the other hand, using carbon fiber allows one to mold various parts in one piece, like the cabin. This ability not only makes it lighter than conventional aircraft but also cuts down on labor costs, which in turn drives down the spending price for consumers.
How fast can it go?
That said, the SF50 is known as the fastest single-engine business jet on the market for its kind and price range. For previous owners of the Cirrus SR22, the performance of the SF50 are a considerable upgrade. While the SF50 is considerably more sizable than the SR22, it is also swifter, clocking at 300 KTAS max cruise speed versus the SR22's 183 KTAS. Purportedly, it can go even faster – a review of the jet by AOPA notes that on optimal conditions, the SF50 can go even beyond 300 knots routinely. Nonetheless, while the jet's overhead engine boasts of approximately 1,800 pounds of thrust, its single-engine status ensures no excessively jerky movements during take-off.
But while it runs at a considerably quick pace, the SF50 is quite nimble when it comes to shifting speed. Business Jet Traveler notes that one can go from the maximum cruise speed to approach speed in under a minute by slowing down to 210 knots and extending the landing gear, while dropping the rest of the flaps at 190 and 150 knots, respectively. And one needn't worry about the landing itself – many have praised the jet's trailing link landing gear for its ability to round out even the most rookie of touchdowns.
How comfortable is it?
While speed may be what some business jet owners look for in a purchase, equally important is the sense of comfort and ease expected of the private jet experience. Fortunately, the SF50 has no lack of it.
With a cabin width of 5.1 ft and a cabin height of 4.1 ft, the SF50 is considerably roomy for its size. Its large windows also allow for a more picturesque view for both passengers and pilots alike.
The cabin can seat up to 5 people, with adjustable seats that can be moved and arranged to one's liking. Amenities also include side wall storage areas and cup holders, USB power ports, drop-down entertainment screens, and wi-fi ground links, among others.
The SF50 is also the first of its kind that is designed for jet-owners to pilot on their own, with or without prior experience. As such, the cockpit's interface serves with this in mind. While the SF50's cockpit evokes the familiarity of the SR22's flight controls, it takes it a notch further with the Perspective Touch avionics system – sleek touchscreen panels that are also programmed with safety precautions to aid the first-time flier.
Book a flight with the Cirrus SF50 Vision Jet
Itching to try out the SF50 yourself? At Jettly, you can do just that. With a selection of chartered private flights and over 10,000 aircraft around the world to choose from, you can experience the magic and luxury of a well-tailored trip at the touch of a button. Submit a flight request now.