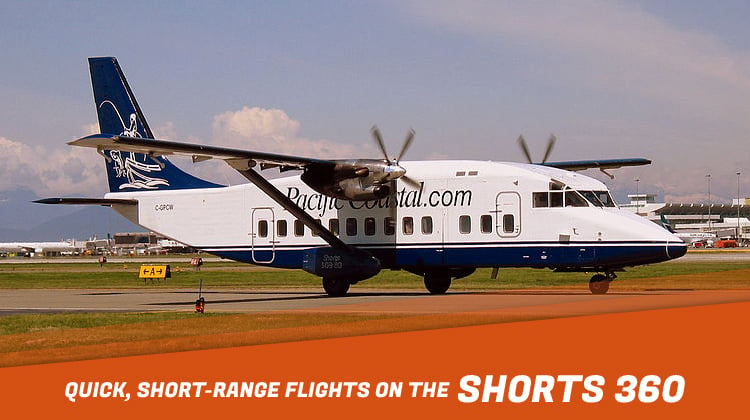 Instead of going on an 8-hour drive, why not fly within just 30 minutes to reach your intended destination? Whether you're planning up a weekend getaway or you'll need to reach a meeting, the Shorts 360 has the qualities you'll need for quick flights. If you're flying from Toronto, Canada, you can fly to as far as Quebec or Indiana, USA when on this aircraft. A private charter on this plane allows you to fill up a space which normally caters to 39 passengers. It also has the amenities you'll need to ensure you'll have a fun and comfy ride. These include a station to prepare your food and drinks, plus a lavatory.
To make the most of your upcoming trip, it would be advisable for you to inquire about the exact facilities of your prospective Shorts 360. One of the standard features which this aircraft has is its WiFi connection. With internet access, you can stay in touch with your friends, family and professional networks even while you're flying. Know more about the specifications of the Shorts 360 and charter for your very own private flight today.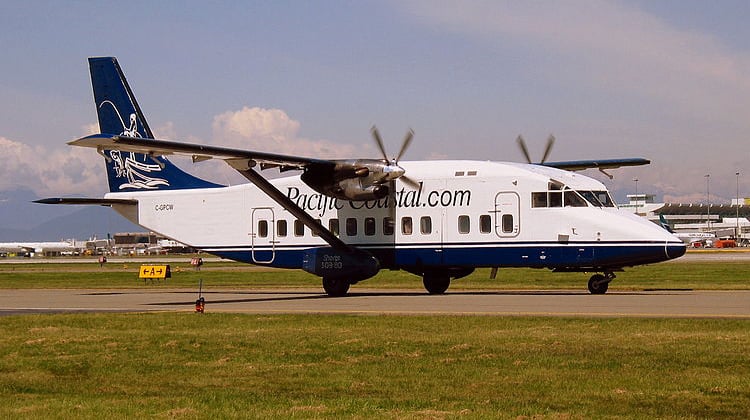 Photo Credit: Shawn from Airdrie, Canada
Practical and Comfy Interiors
As a busy person, it's understandable how you may need to transfer and reach various destinations within such short notice. Perhaps even you and your team mates will also need to reach a conference across the city, ASAP. Or maybe your team's destination happens to be in nearby, international locations. This is where hopping on the private Shorts 360 would be quite convenient.
Have a read through these interior details, so you may have a better idea of how your riding experience will be on board the Shorts 360:
Space is equivalent to 39 passenger seats
Height of Interior: 1.86 meters
Width of Interior: 1.83 meters
Maximum Take Off Weight (MTOW): 27,100 pounds
Certain Glides on Short Haul Trips
Hopping on the Shorts 360 means you'll be experiencing sturdy glides on the way to your intended location. While you're rushing towards your meeting or even flying to your getaway, you can opt to sightsee when on this aircraft. It has the fitting combination of height and range for quick flights, so you can appreciate the mountains and cities you'll fly over.
These performance specifications can be your guide in gauging how fast and far the Shorts 360 can go:
Speed: 210 knots (kts) or nautical miles per hour (nm)
Range: 400 nautical miles or 740 kilometers
Maximum Altitude: 20,000 feet
Climbing Rate: 952 feet per minute
Perhaps you'll also need to max out the flying range of this aircraft. In this case, it would be safe to confirm its allowable passenger count and luggage weight. Given your intended location, routes and flight plan, a lighter plane generally leads you to the farthest destinations within fast paces.
Background Information
Manufactured by the Short Brothers, the Shorts 360 had its first flight in 1981. It currently has over 160 units produced and being flown throughout the world. This aircraft also has about 5 variants to function for different applications. The Shorts 360's operators come from Australia, Canada, China, Germany, Israel and Panama among different countries.
If you're gearing up for a short range flight, it's convenient and practical to charter for a private Shorts 360. This aircraft has the interior details and performance specifications to meet your travel needs. Its 3-decade flying career continues to be reliable and sought for, even to this day. Book your very own private Shorts 360, by seeing our system below and getting your very own live quote today: