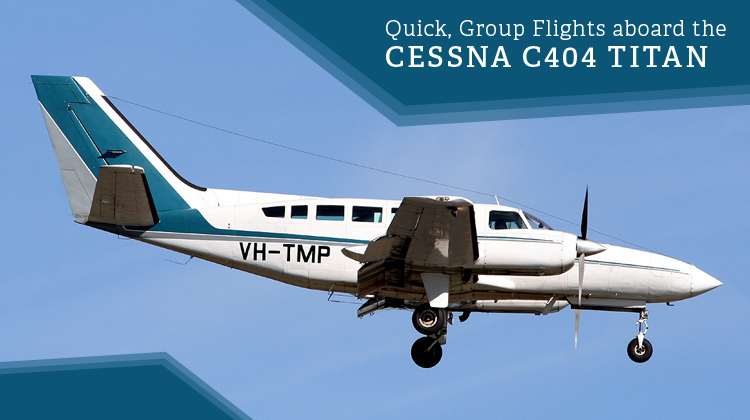 Do you and your friends plan to take a quick getaway to another coast? Or perhaps you and your business partners have to fly for a conference. Either way the Cessna C404 Titan would be the awesome plane to take you there. This aircraft allows up to 8 passengers to fly within a speed applicable for short range flights. It has the capacity to reach a 3,400 kilometer destination, given its allowable number of passengers and weight of luggage.
Its seats are also comfortable enough for passengers to stretch out their legs and be in for a comfortable ride. Each seat has a window, wide enough for you to see the beautiful skies, landscapes and nearby bodies of water you'll be flying over. If you're coming from Ontario, this plane can also take you as far as Guatemala. Amazingly, this aircraft enables you to have more flight plan options with its ability to fly from and land on shorter runways in smaller airports. Now quick getaways or even grand vacations are much easier to reach aboard the Cessna C404 Titan, so be sure to schedule a private charter today.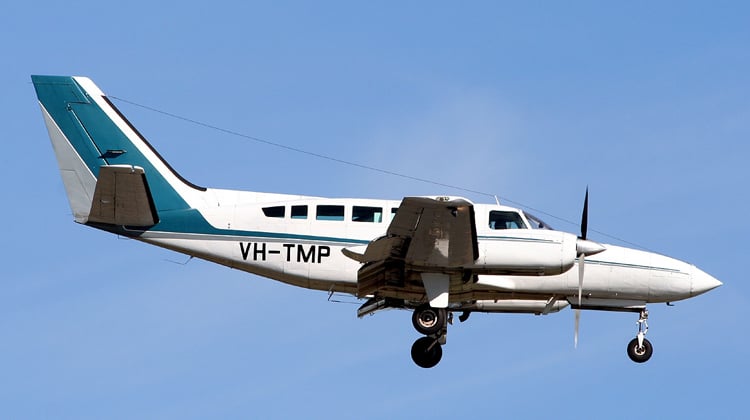 Photo Credit: Chris Finney
Comfortable Seats on a Practical Cabin
The Cessna C404 Titan allows sufficient spaces for passengers to comfortably sit throughout each flight. This plane is also considered to be part of the light, twin engine category. However when it was first introduced in the market, it is also seen to have the largest twin piston. Given its flying capacities, the aircraft includes seats which allow enough back support for passengers throughout an hour's length of flight or so.
As you bring your friends or business partners aboard the Cessna C404 Titan, these specifications can be telling of what you'll experience throughout the flight:
Seats up to 10 passengers (pilots included)
Height of Interior: 1.25 meters
Width of Interior: 1.25 meters
Capacity for Luggage: 25 cubic feet
Maximum Takeoff Weight (MTOW): 8,400 pounds
Sturdy Flights on a Light Aircraft
It would surely be exciting for you and your comrades to schedule for a private flight aboard the Cessna C404 Titan. On this plane, you'll also get to see how it has a far reaching range in reference to its speed. It's simply the practical choice especially if you're taking on a more adventurous route on your trip. You can conveniently fly near to your intended terrains, even if you will not be opting for cramped, mainstream airports. Smaller ones with short runways will do for this plane.
Check out these performance specifications to gauge your flying experience aboard the Cessna C404 Titan:
Speed: 210 knots (kts) or nautical miles per hour (nm)
Range: 1,840 nautical miles or 3,408 kilometers
Climb Rate: 1,940 feet per minute
Maximum Altitude: 26,000 feet
Background Information
Since its first flight in 1975, the Cessna C404 Titan and its variants had over 390 units built. They're also flown in roughly ten countries all over the world. The Cessna C404 Titan is definitely the first of its kind with a piston powered, twin engine. Its variants such as the Titan Ambassador, Titan Courier and Titan Freighter, were further adjusted to fit their corresponding applications. As a light passenger or cargo type of aircraft, the Cessna C404 Titan also made its way to military operations, which can be telling of its capacity.
For group trips, or perhaps if you'd like to privately take on a light aircraft adventure, the Cessna C404 Titan is a must to consider. Schedule your flight on this sturdy, pioneering aircraft soon. See our system below and get your live quote today: