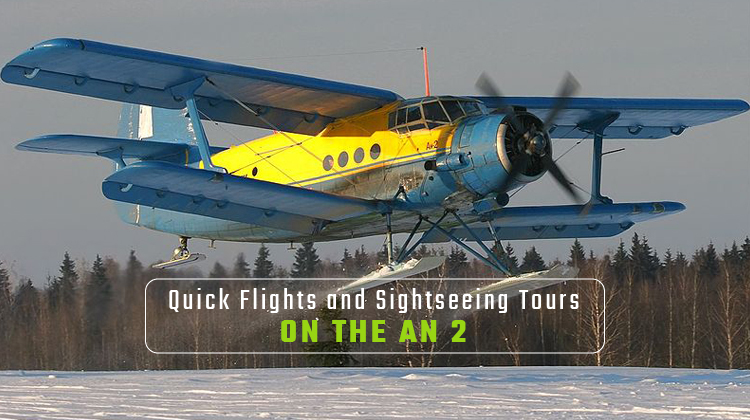 Do you need to reach a meeting venue real quick? Or perhaps you're embarking on a weekend getaway. In any case, the An 2 lets you fly to your destination within just less than an hour. If you're flying from Toronto, Canada, you can reach as far as Quebec or North Carolina, USA on board this aircraft. With its Short Take Off and Landing (STOL) capabilities, this plane can also fly from or land to small airports. Thus if you'd like to reach tropical islands without having to take a boat trip, you have the option to hop on this aircraft. The An 2 can also excellently operate on colder climates.
When flying aboard the Antonov An 2, its 12-passenger capacity may accommodate your luggage and other essentials for the trip. This aircraft is quite flexible it's even used for parachute drops and aerial surveys. Know more about the details of this plane, and charter for your very own private flight today.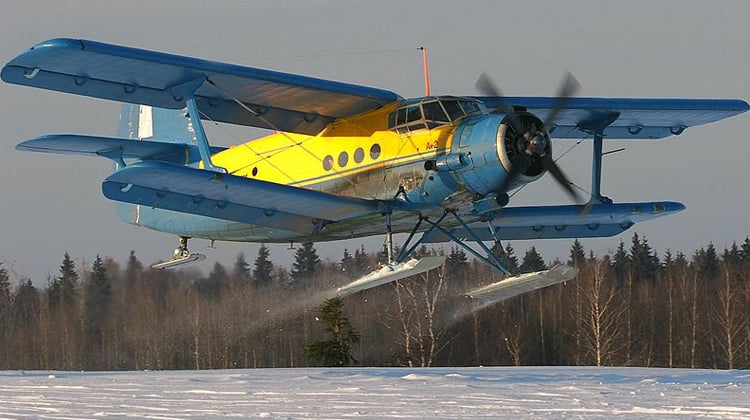 Photo Credit: Sergey Ryabtsev
Spacious and Practical Interiors
The An 2 has a spacious and practical space where passenger seats may be conveniently be arranged beside a compartment area. This aircraft can get quite handy and useful especially when you're the type of flyer who needs a practical setting to speedily bring you and your paraphernalia to your intended destination. If you're particularly rushing off to a meeting, an on call An 2 is exactly what you'll need. You may even choose to bring your presentation materials to your intended location.
These interior specifications can be telling of how practical and convenient your experience can get, on board the An 2:
Space is equivalent to 12 passenger seats
Height of Interior: 1.8 meters
Width of Interior: 1.6 meters
Maximum Take Off Weight (MTOW): 12,125 pounds
Some updated plane operators also include WiFi as part of their service, so you'll stay connected with friends, family and loved ones. To make the most of your private ride on this plane, it would be best to confirm its specifications with your prospective operator.
Your Agile Charter Plane
Now you won't be as hassled in finding the best possible plane to land on much smaller airports. The An 2's STOL capabilities also come with steady glides. With its sturdy flying paces, you'll get to enjoy the sceneries you'll be flying by, from landscapes, mountains and even up to cities.
Have a read through these performance details to know how enjoyable your ride can get on board this plane:
Speed: 135 knots (kts) or nautical miles per hour
Range: 485 nautical miles or 898 kilometers
Maximum Altitude: 14,750 feet
Climbing Rate: 700 feet per minute
Will you happen to reach the An 2's maximum range? Then it would be advisable to inquire about its allowable passenger and baggage load with your operator. This way, the best combination of routes and schedules may be planned for your flight. In general, lighter aircrafts can reach the farthest destinations within the fastest paces.
Background Information
Manufactured by Ukraine's Antonov, the An 2 took on its first flight in 1947. This aircraft was so much widely in demand about 18,000 of its units were produced and flown all over the world. It even had roughly 63 Polish, Soviet and Chinese variants. By far, the An 2 can be considered as one of the most the widely used and massively produced planes all over the world.
Whether you're taking on a parachuting adventure, a business meeting or a sightseeing tour, the An 2 can certainly fit your urgent flying needs. Book a private charter aboard this plane today. See our system below and get your very own live quote: