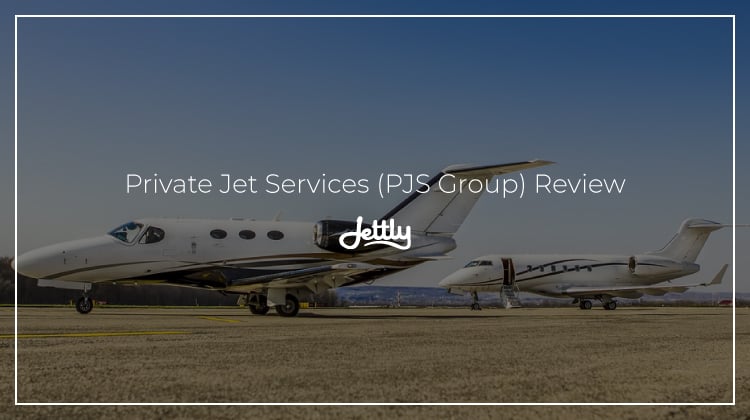 If you've heard of Private Jet Services® (also known as the PJS Group), it's probably because they've been on the move as of late. 2018 seems to be a busy year for the group, who had been ramping up on their private jet services.
The company has been noted for its high-profile clients and high-volume missions for some time now, as the company has focused on tours, roadshows, and campaigns for the most part. Owner and founder Greg Raiff himself has had experience with group travel since his Middlebury College days—the bulk of his primary market coming from the annual spring breakers. One could say that their jet card service seems like the perfect step forward.
The jet card service, which was established in 2014, has attracted a strong following for its impressive offerings. The offering boasts of guaranteed availability and fixed pricing for its one-way trips, while its recent developments also offer something for potential clients to look forward to. For one, the company had expanded its lifestyle partnerships, allowing them to provide customers with a travel experience that feels more curated, intimate, and luxe. For another, it's also announced that it would continue to not have fuel surcharges—a nice respite for potential flyers who are worried about added costs.
But how well does PJS' jet card program fare among other similar programs? We take a look at it through the following criteria:
Type offered. Jet cards usually come in two kinds: aircraft-dependent and deposit-dependent. Some providers offer both. That said, this aspect is something you might want to look into if you're more concerned about the aircraft you'll be flying in or just the amount you'll need to pay for a certain number of flight hours.
Price inclusions. It's hard to make comparisons without talking about how much membership costs. More than knowing the price, however, is what the price includes—whether it covers necessary expenses or if it contains any unneeded inclusions. This is especially crucial if you're flying on a budget.
Services included. Finally, when purchasing a jet card, you want to make sure you're getting a bang for your buck, especially when it comes to the services and amenities. Here, we detail what each program includes so you can see if they're up to par with your traveling style.
Type offered
For the most part, PJS' jet card program is more aircraft-dependent, as its offerings depend on the aircraft you want to get. Aside from this, however, customers are also given a choice whether to avail of a Priority Jet Card or an Elite Jet Card for the aircraft type they choose. The differences can be summed up in the following:
Priority Jet Card. Aircraft for this option are mostly older types, often manufactured before the year 2000. But while the fleet is older, this doesn't mean that they are any less reliable. This only means that you get to pay less for the same sense of security.
Elite Jet Card. Aircraft for this option are mostly newer types, often manufactured during or after the year 2000. But while this option might be a little more costly, you also get the convenience and efficiency of service these aircraft types offer.
Price inclusions
Another advantage PJS has over other programs is the variety of hour increments their jet cards offer. Suitable for all types of travelers, the program comes in 25, 50, and 100-hour increments, while providing limited ed 15 and 20-hour programs. Recently, the group also revealed its 10-hour card offering, making the program more affordable for first-time private air aficionados. Here's a breakdown of rates:
Light Jet
Priority: $4,890.00
Elite: $5,490.00
Mid-size
Priority: $6,650.00
Elite: $7,355.00
Super Mid-size
Priority: $8,995.00
Elite: $9,700.00
Heavy Jet
Priority: $ 11,050.00
Elite: $13,005.00
The hourly rates are inclusive of fuel and taxes, although if you need de-icing, you might have to pay extra. But this might not be a bad thing—the add-on price means that you pay less unnecessary fees.
Services included
As mentioned beforehand, PJS jet card enjoys all the benefits of the group's other services. This includes:
Discounts with various luxury brands, such as Todd Reed and Peter Millar;
All-inclusive pricing;
A curated luxury travel experience care of Cuvee;
Liability insurance for up to $600M;
And only 20 peak days, including a 10-hour to 7-day lead time reservation.
Conclusion
While the program is still reasonably young, it's nonetheless proved its mettle thanks to its affordability and dedication to a luxe travel experience. And as a lot of its perks can benefit group travelers, it's a great go-to if you're looking to book a flight with friends or colleagues.
Learn more about jet card services with us
With more jet card programs on the rise, we've taken it upon ourselves to look at each option as they come. After all, we believe the best choices are the most well-informed ones. That said, head on to our website and sign up with us now for more information.
Disclaimer: Jettly is in no way affiliated with Private Jet Services. Private Jet Services is a registered trademark of Private Jet Services and PJS Group.