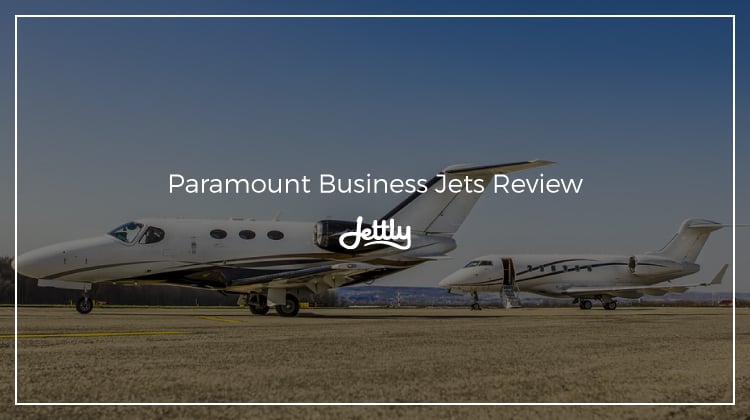 When talking about Paramount Business Jets®, there's one thing you would often associate with them: transparency. It is, after all, one of the tenets Paramount builds its business around. And it shows—from the expense breakdown given to the way it looks into its operators, the company ensures that there's a clear line of communication with its customers and a premium on building trust with them.
One could say that a good chunk of this is thanks to its founder's background. Richard Zaher is a former pilot who had graduated from Embry-Riddle Aeronautical University, having received his Bachelor's degree in Aerospace Studies and a minor in both Flight Safety and Psychology. He would then continue to work in aviation for two decades, with one highlight being the Chairman for ACANA or Air Charter Association of North America.
It's with this background that informs a lot of how Paramount is run and how its standards are built, and it's something that's passed on to each of its staff through rigorous training and reviews. And, not surprisingly, it's also what's brought the company to push forward when it comes to innovating themselves—in 2014, they introduced their new jet card membership programs. And in 2016, they established a new aircraft sales division to further build on a new segment of customer demand and client relationships.
For today's feature, however, we'll be zeroing in on Paramount's jet card program to see how it stacks against the given criteria. As usual, we'll be looking into it based on these three aspects:
Type offered. Jet cards usually come in two kinds: aircraft-dependent and deposit-dependent. Some providers offer both. That said, this aspect is something you might want to look into if you're more concerned about the aircraft you'll be flying in or just the amount you'll need to pay for a certain number of flight hours.
Price inclusions. It's hard to make comparisons without talking about how much membership costs. More than knowing the price, however, is what the price includes—whether it covers necessary expenses or if it contains any unneeded inclusions. This is especially crucial if you're flying on a budget.
Services included. Finally, when purchasing a jet card, you want to make sure you're getting a bang for your buck, especially when it comes to the services and amenities. Here, we detail what each program includes so you can see if they're up to par with your traveling style.
Type offered
According to the company website, Paramount's jet card service is deposit-dependent, where you have to place in a minimum deposit depending on the program you purchase. As such, Paramount currently offers two options:
Platinum Services Jet Card. The more standard of the two, Paramount's Platinum Services card provides you with a Personal Flight Team who will cater to your flight needs, from your schedule to aircraft particulars. You also get access to Paramount's global network of aircraft operators and VIP Concierge services.
Paramount Black Card. With the Black Card, you can avail of all the services provided by the Platinum Services Card, with additional benefits. This includes easy smartphone booking and access to premium aircraft.
Price inclusions
All this said, what is the price for each card, and what do they include? Here's a quick rundown of what each has to offer:
Platinum Services Card
Minimum deposit: $50,000.00
Management fee: 11% discount for all trips
Paramount Black Card
Minimum deposit: $100,000.00
Management fee: 10% fixed fee
Additional fees: 6% fixed fee for widebody aircraft access
Services included
Aside from the benefits listed in Type offered, Paramount also provides a good number of perks regardless of what program you get. Here are just some of the advantages listed on the website:
Transparency when it comes to invoicing from vendors. True to Paramount's mission, its jet card programs ensure full transparency when it comes to getting your invoices from its various vendors as well as the price of each service. No hidden fees here!
Operators and crew are ARG/US rated in safety. Of course, aside from transparency the company also greatly values customer safety—so much so that it ensures that its crew and vendors adhere to its safety standards. You're sure to know that you're in trusted hands.
Reliable backup options for every trip. Sometimes things don't go as planned, particularly with trip schedules. Nonetheless, when that time comes, Paramount ensures that you won't be left hanging.
Conclusion
With a solid background, transparent pricing, and customized service, Paramount is an exciting addition to the milieu of jet card programs while providing something new into the mix. And as most of its perks draw from working with the customer, it's absolutely perfect for those who like to plan on the dot, particularly when it comes to the budget. And with
Learn more about jet card services with us
With more jet card programs on the rise, we've taken it upon ourselves to look at each option as they come. After all, we believe the best choices are the most well-informed ones. That said, head on to our website and sign up with us now for more information.
Disclaimer: Jettly is in no way affiliated with Paramount Business Jets. Paramount Business Jets is a registered trademark of Paramount Business Jets.