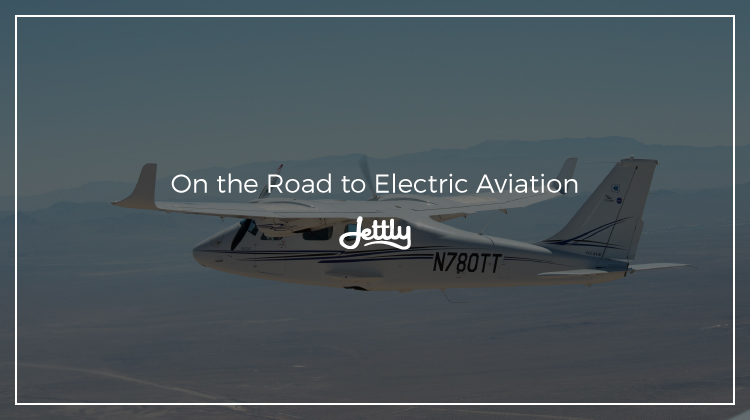 Over the years, there's been a keen interest in making aviation more efficient. Whether that's through fuel-efficient aircraft or more aerodynamic aircraft designs, a lot of these innovations have looked to solve the question, particularly in light of today's rising operating expenses, the current environmental scare, and aviation's constant strive for perfection and security.
In our previous inquiries into what's new in aviation, we've seen the different innovations leading to this goal and the ways it has progressed, such as  NASA's boundary-layer ingesting STARC-ABL to the aerodynamically designed Boeing 777x. Among these ideas, however, there is one development that is being looked forward to as the next step in aviation: going electric.
Indeed, the concept of an electric plane has been in the backburner for some time, and for a good reason. Mainly, the question of how to generate enough electrical power to fuel something as huge as aircraft. Recently, however, there have been updates on the matter that might actually bring this vision to reality. Today, we take a look at it further:
A motor for electric planes?
The shift towards going fuel-free can be said to be a practical issue as much as it is an environmental one. With air transport accounting for around 12% of the US' carbon emissions, and with reports that we have until 2040 to make sure ensure global warming does not go beyond the 1.5°C threshold, the ecological factor is undoubtedly one of electric aviation's most significant benefits. But despite this, the focus can be attributed mainly to the rising fuel prices, which continue to serve as one of aviation's highest operating costs.
But as mentioned, while electric aviation is, without a doubt, a big goal for the industry, the logistics were still up in the air. Where should one start? And what should be the primary focus, if this were to become a reality?
As it turns out, it starts with the motor.
One step towards a working electric motor
Last September, WIRED reported that engineers of the Magnix Systems Integration Laboratory have been working on an engine that looks to power a plane on electricity. This in mind, a good portion of Magnix' talents have been recruited from industry giants, such as Pratt and Whitney, Boeing, and Airbus.
Of course, it isn't just a matter of whether it can power a plane—it's also about how the engine is designed, to see if it could hold to balance the plane when installed. The right power to weight ratio could spell the difference between a successful flight or a tragic accident. Aside from the weight problem, the team also looks into other factors that could affect the engine while in flight, such as overheating and the demands of takeoff.
That being said, the team is currently conducting 1,000-hour airframe tests to see how the motor behaves. Once it passes, the engine will then undergo an endurance test that would imitate how it would be during an actual flight. Hopefully, it won't take long before we could finally get an operational electric aircraft in service.
Get more insider information with us
Need a quick recap of the latest aviation news? Sign up with us now, and you'll get precisely that.