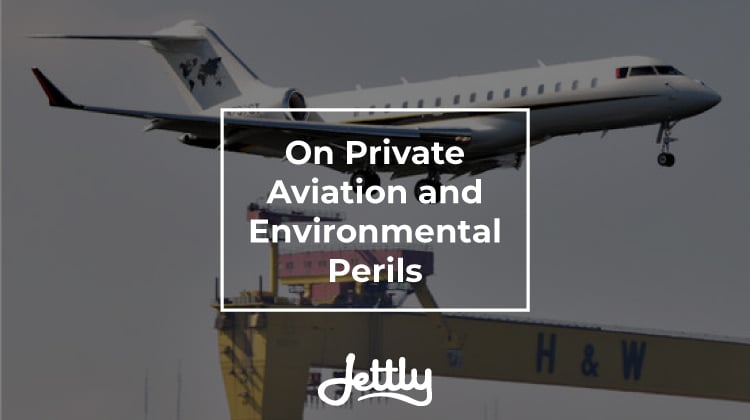 While private aviation has a good number of benefits, it nonetheless has its own share of disadvantages. And although its niche nature allows it to improve on most of these problems, the environmental toll private air travel has is still an obstacle that has yet to be overcome.
While some private aviation companies do offer greener alternatives to offset their carbon footprint, others have been quick to note that this might not be the most viable thing when it comes to sustainability. Fred Pearce of The Guardian notes how some of these initiatives often place a superficial bandaid on the issue without addressing the actual problem, such as partnering with companies sponsor greenhouse gas emission reduction without actually providing solutions that make private flights less harmful to the environment.
Despite this, private aviation, fortunately, seems to be heading in the right direction when it comes to environmental impact, as we discussed in a previous article. But, more importantly, it's a shift that's beginning to be acknowledged, mainly by the younger generation.
That said, we take a look into what these environmental perils private aviation pertains while noting all the ways it has currently worked to mitigate them.
The problem of carbon emissions and frequency
One of the contentions business aviation faces is an inherent one. According to Eurocontrol, aviation—like most modes of mass transportation—often relies on finite resources, which might render it hard to be sustainable in the long term.
As mentioned before, a lot of aviation's negative environmental impact stems from its fuel usage. Unlike other methods of transportation, airplanes currently lack greener alternatives—and as airplane production operates on a larger scale than regular ground locomotives, it's a little harder to create a renewable counterpart that can power such behemoths equally. In the meantime, then, airplanes have continued to rely on fossil fuels to power their engines, which in turn provides more carbon emissions. And if computed by per passenger per hour, one could see the discrepancy between riding in a private jet and riding in a commercial liner—you'd be producing a lot more emissions on a private plane, especially if it isn't fully occupied.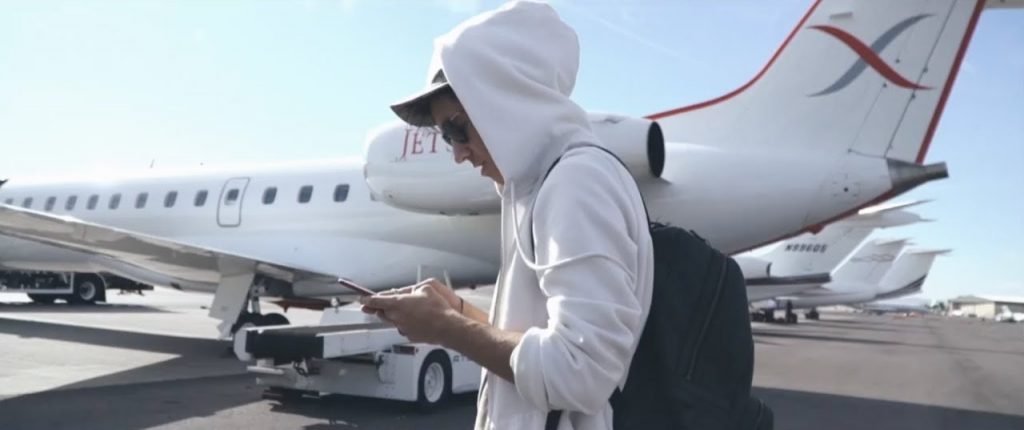 Current efforts to curb emissions and a brighter outlook towards private aviation
With the significant impact aviation has on the environment, nowadays, there have been more efforts towards mitigating its carbon footprint for the long-term. One approach is the use of biofuels, which can substantially reduce such emissions all the while lessening the amount of waste material around. Aside from this, there have been efforts to create more aircraft that can either process fuel more efficiently to ensure not much waste material is released into the atmosphere, or provide a more eco-friendly plane to make use of little to no fuel overall. Such examples include GE Aviation's work on more fuel-efficient engine design and NASA's work on an aircraft that can ingest the boundary layer to cut fuel consumption altogether.
But aside from these developments, the most telling observation is an improved outlook on private aviation over the years. According to an article by AIN, European millennials and Gen Zers are hopeful that the business aviation industry will be much more environmentally-friendly in the upcoming years, as private aircraft sharing has grown in accessibility and popularity within these generations.
Get more interesting tidbits on the private aviation industry
Indeed, there's nothing quite as multifaceted as the private aviation industry—so much so that it can be confusing at times to follow. Fortunately, here at Jettly, we make sure to break these tidbits and aspects down into easily digestible ideas. Sign up for a membership now.