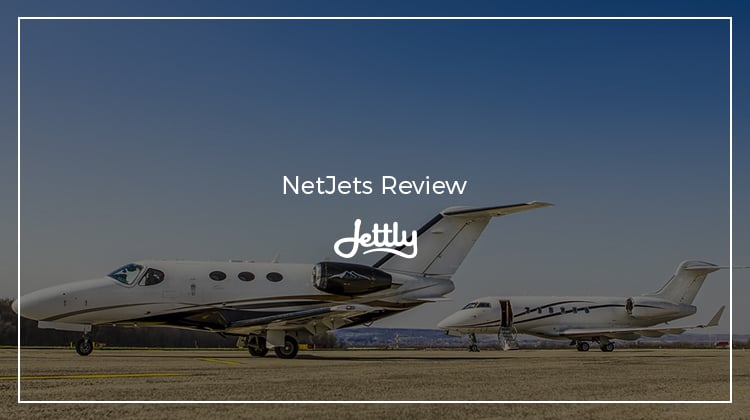 Within the private aviation industry, NetJets® is a behemoth in its own right, as the company that had arguably brought the concept into broader public consciousness. As the leading private aviation company—or at least, according to Forbes—it boasts of the following stats:
3,000 FAA rated pilots employed
approximately 700 aircraft of different types within the fleet
6,000+ private aviation specialists working for a seamless flight experience
Aside from these, it's also a 17-time recipient of the FAA Diamond Award, which is given to organizations for their excellence in aviation maintenance. More than its current achievements, however, one of NetJets' defining points is the people it finds itself connected to—Warren Buffet, whose firm bought the company in 1998, and customers the likes of Tom Hanks and Nicole Kidman at its patronage.
This being said, it's growth into other private aviation services is one that is very much warranted, seeing the success of its fractional jet ownership arrangement—which until now appears to be the company's bread and butter. One of such innovations is its foray into the jet card market, which has been steadily gaining traction throughout the years even as it's remained mostly under wraps.
As with previous reviews, we'll be evaluating NetJets' jet card program in the following criteria for consistency:
Type offered. Jet cards usually come in two kinds: aircraft-dependent and deposit-dependent. Some providers offer both. That said, this aspect is something you might want to look into if you're more concerned about the aircraft you'll be flying in or just the amount you'll need to pay for a certain number of flight hours.
Price inclusions. It's hard to make comparisons without talking about how much membership costs. More than knowing the price, however, is what the price includes—whether it covers necessary expenses or if it contains any unneeded inclusions. This is especially crucial if you're flying on a budget.
Services included. Finally, when purchasing a jet card, you want to make sure you're getting a bang for your buck, especially when it comes to the services and amenities. Here, we detail what each program includes so you can see if they're up to par with your traveling style.
Type offered
For the most part, NetJets' jet card program is mostly the former, aircraft-dependent type, where one could access a certain type of the company's fleet 25 to 50 hours at a time. As such, it has different variations depending on one's travel needs. Here are some of the options:
Marquis Jet Card. The most common of the company's jet card programs, it comes at the standard 25-hour increment and gives you access to NetJets' fleet.  You might need to pay extra for specific fees.
X-Country Card. If your flight takes longer than 3.5 hours, the X-Country Card allows you an 8-set super-mid aircraft, while for shorter flights you get at 7-seat Citation Excel/XLS.
NetJets Elite. Similar to the Marquis Jet Card, the NetJets Elite Card carries the same services as the former, but with an all-inclusive rate, peak travel days, and longer lead time for booking.
Price inclusions
For the most part, NetJets' jet card program is pretty uniform when it comes to pricing, depending on what type of aircraft you'll be needing.
Light jets: up to $172,000.00
Mid-size jets: up to $210,000.00
Heavy jets: up to $363,900.00
However, depending on what program you get, you either need to pay the following fees (such as the typical Marquis Jet Program) or already have most of it included (such as NetJets Elite), You can find more about the additional charges here:
Fuel charges
Ferry charges
International crew fee
International handling fees
International flat fees
Additional service surcharge
Services included
Beyond being able to ride on one of aviation's most prominent private jet fleets, taking up a jet card program with NetJets also allows you the customizability and flexibility needed for your travels. As such, signing up for the program gives you the following options and liberties:
Combo Card. If you're going on a long trip and will be needing different aircraft at different points, then the combo card option helps you do just that. With this option, you can split your hours between your choice of 2 aircraft types, which can be advantageous if you'll need to make a stop for more passengers during a mission.
Aircraft Interchange. Schedules and itineraries can change without warning, which can be problematic if you're committed to a particular type of aircraft. Fortunately, with NetJets' jet card programs aircraft downgrade is guaranteed as long as it doesn't fall on a peak period day, while upgrades depend on operational availability.
Insurance. Ever worried about something happening to you overseas, but not wanting to risk the added expense of insurance? Fortunately, NetJets' card program already has an insurance clause in place when you apply for it; no need to look for 3rd party providers.
Ferry Waiver Zones. Paying for ferry fees can be a hassle, but fortunately, NetJets provides Ferry Waiver Zones, depending on the type of aircraft.
Conclusion
While the price points might intimidate some, as a whole NetJets' jet card program is pretty solid, particularly for its customizable facets and, of course, its extensive and capable fleet.
Learn more about jet card services with us
With more jet card programs on the rise, we've taken it upon ourselves to look at each option as they come. After all, we believe the best choices are the most well-informed ones. That said, head on to our website and sign up with us now for more information.
Disclaimer: Jettly is in no way affiliated with NetJets. NetJets is a registered trademark of NetJets and Berkshire Hathaway.