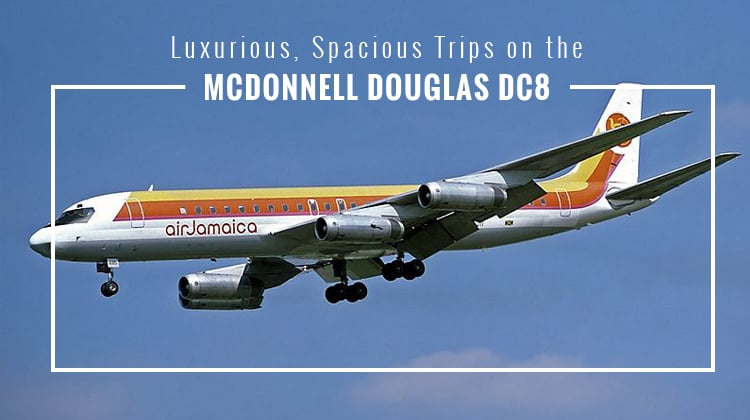 If you're flying on a 5-hour flight, you might as well do it in style and in the most luxurious ways possible on the McDonnell Douglas DC8. With this aircraft, you can conduct meetings, read through your emails or just lounge around with your drink in hand. Since this plane has space which can accommodate up to 260 passengers, one can only imagine how many features may be added in its cabin. Thus it's best for you to confirm its exact facilities with your chartered service. This way, you can gauge and plan the activities you can enjoy on board.
Flying from Toronto, you can reach as far as Hungary, Italy, Poland or Austria upon riding the McDonnell Douglas DC8. Its standard passenger seats can usually be reclined and has pull out tables on the side. These tables may be used for travelers to relish their meals, or they may function as platforms where your laptops may be placed. Know more about the specifications of your prospective McDonnell Douglas DC8 and reserve for your very own, private flight soon.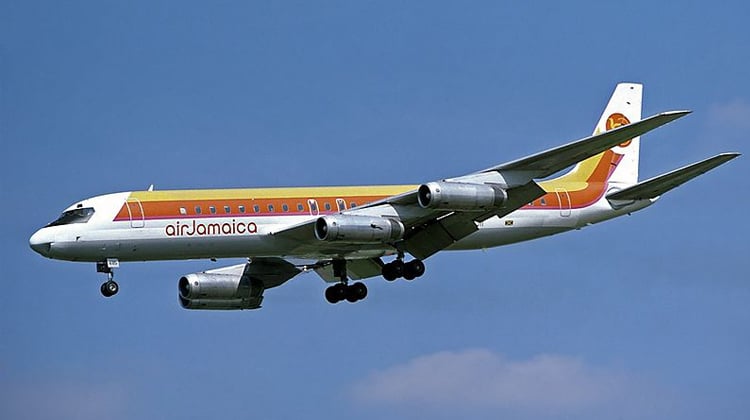 Photo Credit: Steve Fitzgerald
Space, Luxury and Comfort on a Large Plane
Traveling for 5 hours or so is best done in style, with all the complete amenities you'll need. A customized McDonnell Douglas DC8 will be filled with comfy chairs and in-flight entertainment systems. The aircraft also has a galley packed with small appliances (such as a microwave oven and coffee maker), cutlery and other materials for food preparation. Some charter services include wine and other alcoholic beverages in their bars. Its standard lavatories are made with sleekness to ensure comfort throughout the flight. Be sure to confirm the customized details of your plane, so you can make the most of your flight aboard the McDonnell Douglas DC8.
These interior specifications are quite telling of how enjoyable a ride on this McDonnell can get:
Space is equivalent to 259 passenger seats
Height of Interior: 3.08 meters
Width of Interior: 2.80 meters
Capacity for Luggage: 1,174 cubic feet
Maximum Take Off Weight (MTOW): 349,984 pounds
High Speed and Long Range Flights
The McDonnell Douglas DC8 is exactly what you're looking for, if you'll especially need to reach much farther, international destinations. Did you know this giant plane can reach its maximum altitude within just 19 minutes? Despite its large frame, it has a competitive performance in comparison to small and medium sized planes.
Would you like to reach the farthest destination within the fastest time possible? Then it would be important for you to confirm your allowable number of passengers and weight of baggage with the operator.  This way, they can place the best feasible details of your schedule and itinerary on the flight plan. Keep in mind, a lighter large plane allows for you to reach the farthest destinations within the fastest time possible.
Have a look through these performance details, so you'll have a better idea of how fast and far the McDonnell Douglas DC8 can go:
Speed: 470 knots (kts) or nautical miles per hour (nm)
Range: 4,000 nautical miles or 7,408 kilometers
Maximum Altitude: 42,000 feet
Background Information
First flown in 1958, the McDonnell Douglas DC8 has about 556 units built and flown all around the world. It was built to compete with the Boeing 707. The same aircraft also has other variants to function for other applications. These variants particularly have cabin, engine, fuselage and other forms of adjustments.
If you're planning to visit a long range destination soon, the McDonnell Douglas DC8 would be perfect to fit your luxurious or comfy requirements. Stay cozy as you travel over 7,000 kilometers for the next 5 hours. Book a private flight today. See our system below and get your very own live quote: