Going on a regional flight? One of the best charter options you can take would be to ride the Airbus A310. With its spacious cabin, luxurious in-flight features and high quality performance, you can already start on your vacation by hopping on board the aircraft. If you're however gearing up for a business deal or presentation, the Airbus A310 can also cater to your needs. You may ask your charter provider about meeting areas and in-flight communication options.
This plane's commercial version can seat up to 240 passengers, so you can just imagine the amount of space and number of amenities you can explore upon reserving for a private flight. Its avionics have also been upgraded to ensure you'll have the best possible trip, each time you schedule for a service on the Airbus A310. Aside from utmost efficiency, its engines were also made and installed with much lower levels of noise to make sure you'll have a quiet ride.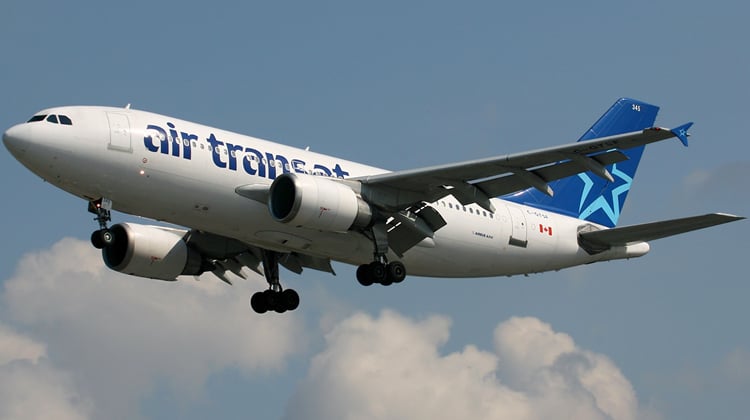 Photo Credit: Konstantin Von Wedelstaedt
Cozy, Spacious and Complete
As you schedule for a private flight on the Airbus A310, you'll find a lot of amenities to enjoy. These are quite sufficient especially when you're about to have a regional trip. Compared to its commercial version, the Airbus A310's layout has been customized to meet the particular needs of exclusive jetsetters. You'll most likely find that not every private Airbus A310 is the same. Still, there are a lot of flexible ways to make each of the plane's space an area for sleeping, lounging around, working and conducting meetings.
These specifications are telling of what you'll experience, when you secure for a private flight aboard the Airbus A310:
Interior space is equivalent to 240 passenger seats
Height of Interior: 3.69 meters
Width of Interior: 2.16 meters
Capacity for Luggage: 975 cubic feet
Maximum Takeoff Weight (MTOW): 361,620 pounds
Did you know the Airbus 310 is also known to have the widest fuselage/body in its category? You'll surely have a lot of space to enjoy the breathable ambiance this aircraft can provide. Plus instead of small galleys usually found in much smaller planes or commercial flights, your chartered Airbus A310 may most likely have a kitchen. This means there'll probably be more tools and amenities which can be used to have your favorite meals cooked. Be sure to also inquire about your in-flight entertainment systems, so you can plan up for an even more enjoyable flight.
Has a Sturdy, Top Tier Performance
The Airbus A310 is considered to be fitting for midrange, international flights. It's also a top option for those taking long range international flights, as it can take on long range cruises with a speed of 459 knots. However its performance will still depend on the number of passengers who'll be on board the trip, along with the weight of luggage they'll be bringing. Overall, you can definitely depend on the Airbus A310's sturdy flying capacity.
Here are more details you can read through as you gauge the performance of this aircraft:
Maximum Speed: 435 knots (kts) or nautical miles per hour (nm)
Range: 4,350 nautical miles
Service Ceiling: 41,000 feet
Takeoff Distance: 7,513 feet
Climb Rate: 4,000 feet per minute
Background Information
Since its first flight in 1982, the Airbus A310 continues to be every traveler's reliable ally. After years of developing previous prototypes, passenger tests and cost considerations during the 70s, its successful trial flight resulted to orders from Lufthansa in 1983. It was initially meant for regional travels as it accommodated roughly 200 passengers during its commercial launch. However today, this very aircraft is also being used by military operators from Canada, Belgium, Germany, France and many other countries.
If you're going on a regional, or a long-range international trip, reserving for the Airbus A310 ensures you'll have a pleasant flight for several hours. See our system below and get your very own live quote today: