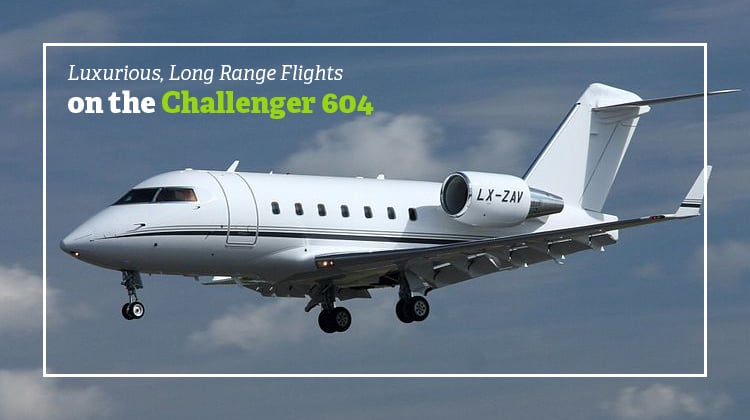 If you're heading to a long-range, international destination, you can do so in style by chartering for a private Challenger 604. This aircraft has the interior facilities you'll need to have a comfy trip, from its galley, club laid out seats and lavatory. The Challenger 604 can fly as far as Moscow, Russia or Honolulu, Hawaii if you're coming from Toronto, Canada. It even has a customized, in-flight entertainment system so you can have an enjoyable trip within the next 5 hours or so.
Should you be flying for business purposes, the Challenger 604 also has table which can function as a workstation. The aircraft also has WiFi and other interconnectivity related features. Thus you'll get to catch up on your emails, update cloud based documents and prepare your presentation slides to stay on top of your projects. Know more about the specifications of the Challenger 604 and secure your very own private flight on board today.
Photo Credit: Ronnie Macdonald
Complete Features and Spacious Cabins
A 5-hour trip is best spent when your private aircraft is complete with the facilities for you to stay cozy and productive. Aside from not having to wait on a commercial airport's long lines, you'll sit in a seat with more legroom to stretch out your feet. Its galley is also complete with compact appliances and cutlery meal preparation. A private Challenger 604 also has a spacious cabin, as its interiors are equivalent to 19 passenger seats. In here, a combination of club laid out seats which can be reclined is available. Divans are also in place.
To have a better idea of how convenient a ride aboard the Challenger 604 can get, have a glance through these interior specifications:
Can seat from 10 to 19 passengers
Height of Interior: 1.85 meters
Width of Interior: 2.49 meters
Capacity of Luggage: 115 cubic feet
Maximum Take Off Weight (MTOW): 48,000 pounds
Competitive Speeds for Long Haul Flights
The Challenger 604 has a speedy pace along with a wide flying range. If you'll happen to max out the distance by which this aircraft can cover, it would be practical and safe to inquire about its allowable load with the operator. You passenger and luggage load must be proportionate in reference to your target location. This way, the best possible combinations of routes and schedules may be prepared as part of your trip's flight plan. As a general rule in flights, a lighter aircraft leads to reaching much faster destinations at the fastest paces possible.
Here are some performance details you may consider, so you'd have a better idea of how fast and far the Challenger 604 can go:
Speed: 424 knots (kts) or nautical miles per hour (nm)
Range: 4,077 nautical miles or 7,550 kilometers
Maximum Altitude: 41,000 feet
Climbing Rate: 4,450 feet per minute
Background Information
Manufactured by Bombardier Aerospace, the Challenger 604 had its first flight in 1978. It is part of the Challenger series which currently has over 1,000 units produced and being flown all over the world. With the Challenger 601 as its inspiration, the aircraft had improved engines and fuel capacity. Some of its components such as the wings, tails and avionics systems were also further developed to enhance its performing capacities.  The Challenger 604 itself has three other variants to fit their corresponding applications. Some of its primary users come from Denmark and the USA.
If you'd like to fly comfortably and in style, hopping on a private Challenger 604 would be ideal. Book your very own private flight on board this plane, see our system below and get your very own live quote today: