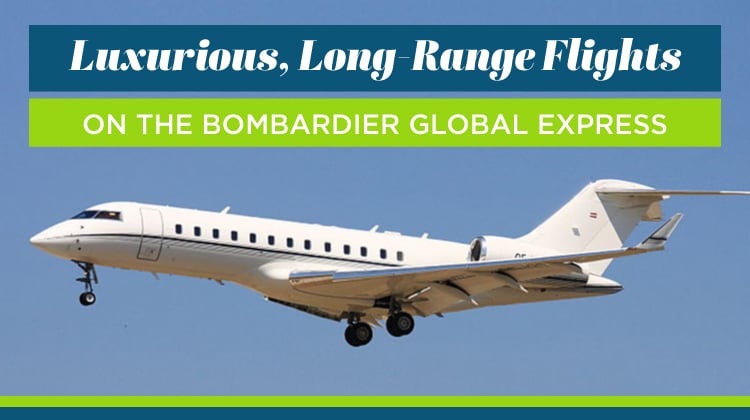 If you're flying halfway round the world, there's one option to ensure you'll stay relaxed and productive throughout 8 hours of your trip. Chartering for a private Bombardier Global Express means you will have a lengthier legroom to stretch your feet out. You can even recline your chair and turn it into a semi-bed without worrying if you're taking up too much space. This aircraft also has the complete facilities you'll need from food and drink provisions, in-flight entertainment, interconnectivity set up and so much more.
To make the most of your upcoming trip, it's best to inquire about the plane's exact list of facilities with your operator. Whether you're going on a grand vacation or to a transcontinental delegation, you'll be sure this aircraft will cover your travel needs. Know more about the specifications of the Bombardier Global Express, and book for your very own, private flight today.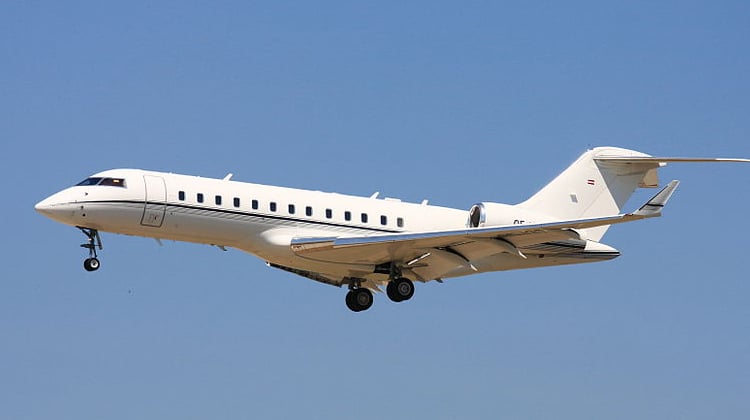 Photo Credit: Wo st 01
Packed Facilities for Long-Range Flights
As you charter for a private flight on the Bombardier Global Express, you'll find it has the complete amenities needed for relaxing and productive flights. For instance, each standard passenger seat has a table which can be pulled out. The pull out table may be used for enjoying meals, snacks and drinks. The same table may also be transformed into a platform for your laptop. This way and upon connecting to the aircraft's WiFi connection, you can stay on top of your projects. The plane also has a galley where small appliances and other materials may be found. To prepare your food and drinks, the aircraft's galley usually has a microwave oven, coffee machine with espresso maker, plus chiller or fridge.
These interior details can be telling of how your flying experience will be like on the Bombardier Global Express:
Can seat up to 14 passengers
Height of Interior: 1.91 meters
Width of Interior: 2.49 meters
Capacity for Luggage: 325 cubic feet
Approximate Take Off Weight: 96,000 pounds
Highly Fast-Paced Speeds, for Long Range Flights
Compared to most long-range jets, the Bombardier Global Express has the advantage when it comes to speed. Some reviews have indicated it can fly up to 30,000 feet in less than 20 minutes. From Toronto, Canada, this aircraft can reach as far as Beijing in China, Tokyo in Japan, Cairo in Egypt or Ankara in Turkey.
Have a further read through these performance specifications so you can gauge how fast and far this aircraft can go:
Speed: 511 knots (kts) or nautical miles per hour (nm)
Range: 6,055 nautical miles or 11,213 kilometers
Maximum Altitude: 51,000 feet
Will you also happen to fly to the farthest range of this aircraft? Then it would be safe and best to inquire about its allowable passenger plus luggage load with the operator. Given your intended location, routes and flight plan, a much lighter aircraft lets you fly to much farther distances within faster paces.
Background Information
Manufactured by Bombardier Aerospace, the Bombardier Global Express was first flown in 1996. This aircraft roughly has 600 units produced and being flown all over the world. Additionally, it was intended to be manufactured for business flights, thus its related configurations are quite fitting for those especially going on enterprise oriented trips. Did you know this plane also has about 6 variants for you to choose from? These developments were adjusted to fit various applications such as for surveillance and civilian purposes.
If you're going on a long-range flight, it would be best to charter for a private Bombardier Global Express. This aircraft definitely has the complete facilities and performance competencies you'll need on your upcoming, transcontinental flight. Book your very own private trip on this aircraft by seeing our live system below and getting a live quote today: