Louis Blériot is a name you'd often hear in aviation history recaps. In a previous article, we noted how he was the first man to cross the English Channel, a milestone that helped pave the way for more overseas flights. But while this is indeed one of his more noteworthy of accomplishments, Bleriot's contributions to the field of aviation go beyond one feat of fancy.
To understand Blériot's legacy and work, then, we have to take a look at the circumstances leading towards the historic crossing, as well as his work that followed after. That said, we take a look at some of Bleriot's key contributions that had helped change the face of aviation.
The road to the Blériot XI
Before becoming the celebrated aviator that he is, Blériot first made a living through other inventions. The Economic Times of India notes that he had first developed a practical headlamp for trucks, along with other automotive accessories. Such endeavors would help fund his future forays into the aviation world. And fortunately so: before creating the Blériot XI—the aircraft that would make the first overseas flight—he would experiment on various aircraft models before arriving at the most feasible design. Not all, of course, would prove viable, however. NASA details a few of these iterations:
The Blériot I was much like earlier attempts at flight, as it relied mainly on bird-like movement to keep it in the air. It had a motor that would make the wings flap, but much like the initial attempts, it did not succeed as expected.
The Blériot II abandoned the flapping-wing design and experimented on a glider model. Designed to take off over water, the aircraft was attached to a motorboat, which would pull it up like a kite. While initially successful, the plane eventually crashed into the river.
The Blériot III marked Blériot's foray into becoming a full-fledged aviator, as it was a model he both built and piloted himself. Instead of being a pure glider, the Blériot III would feature motors and propellers, which would enable it to float at some distance. Nonetheless, it still wasn't capable of actual flight.
The Blériot IV built on the Blériot III's design and added wheels so that it could take off from the ground instead of over water. It would hop a bit, but could not take off.
The Blériot V, which was closer to the Blériot XI iteration, was initially successful after taking off over a field. It eventually crashed as well after a brief period in the air.
Despite the many mishaps of his previous experiments, Blériot nonetheless got closer to a functioning airplane design with each iteration. Unfortunately, as he moved along his funding had slowly depleted, until one serendipitous moment in Paris brought him the financing needed to get closer to a working model.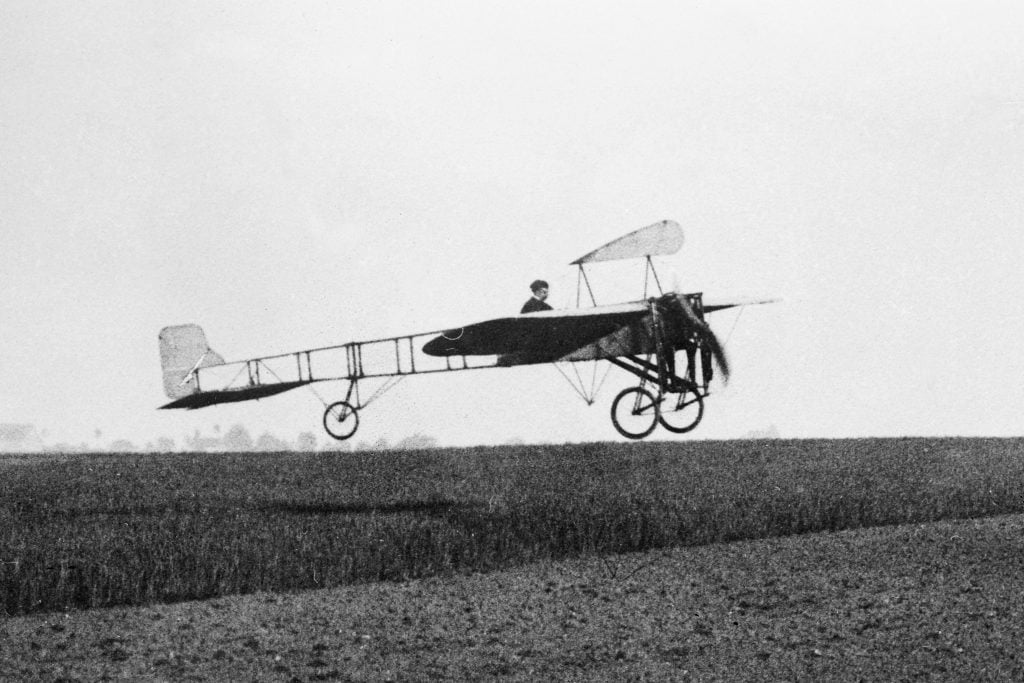 After crossing the English Channel
The historic crossing, interestingly enough, was not only a crucial time in aviation history but also in Blériot's progress. After making the first international flight, orders would come in for the Blériot XI, which would become a best-selling aircraft post-WWI.
Blériot himself would continue to make planes until his death in 1936. Around 800 aircraft were created in the period between 1909 and 1914, and at the onset of WWI Blériot's creations would find their place in the French Air Force, and would later be used by the American Air Force.
Learn more aviation history with us
Do you find these tidbits interesting? Sign up as a member, and you can get more of them straight to your inbox.