Wanna fly to the farthest destination possible without having to wait through long lines and connecting flights? Then climbing up a private and luxurious Boeing 777-200 / 200LR would be ideal. With this plane's long range capacities, you can reach as far as Krabi, Thailand or Mumbai, India if you're coming from Toronto, Canada. The aircraft has huge cabins as its space is equivalent to 400 passenger seats. Its private jet version has been luxuriously customized, depending on the initial layout of your chosen operator. Depending on the terms of your flight deal, you can have some arrangements on the details of your plane's interiors.
As part of the Boeing 777 series, the 200LR was the longest-ranged aircraft in 2006. It had just the interior specifications, machinery and fuel capacity to take on more passengers at much wider ranges. Today, the Boeing 777-200 / 200LR has its corresponding customized versions which usually include lounges or bars, bedrooms, offices and many other facilities. Know more about the specifications of Boeing 777-200 / 200LR and charter a private flight for your grand trip today.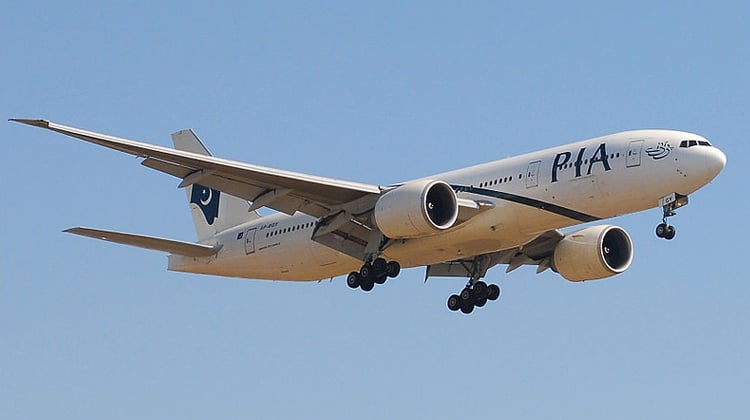 Photo Credit: Ken Mist
Luxuriously Customized Features
As you charter for a private Boeing 777-200 / 200LR, you'll find how its interiors are quite like no other usual plane. You can drink the finest wine or taste the most sumptuous meals as you sit on its comfy passenger seats. Each traditional plane seat has a lengthy legroom where you can stretch out your feet to relax. You're taking on over 11 hours of travel time, so it's just practical to stay well-rested upon flying halfway round the world.
To give you an idea of the enjoyable extent which you'll experience on board the Boeing 777-200 / 200LR, have a read through these specifications:
Cabin space is equivalent to 400 passenger seats
Height of Interior: 3.26 meters
Width of Interior: 1.95 meters
Capacity for Luggage and Cargo: 4,500 cubic feet
Maximum Take Off Weight (MTOW): 535,000 pounds
Competitive Speeds on Long Range Flights
Despite its gargantuan built, the Boeing 777-200 / 200LR has a speed which can compete with most small or medium prop aircraft. Will you be maxing out the flying range of your plane or perhaps you'll need to reach your intended destination, at the fastest time possible? Then it would be necessary to confirm your flight's allowable number of passengers and more importantly, weight of cargo with your operator. If you're planning to set up shop and bring your business to international waters, pallets or related cargo will also need to be cleared by the service. For a jet to reach farther destinations at the fastest time possible, it must fly with the lightest load possible.
These performance specifications can be your guide in gauging how fast and far the Boeing 777-200 / 200LR can go:
Speed: 535 knots (kts) or nautical miles per hour (nm)
Range: 7,700 nautical miles or 14,260 kilometers
Maximum Altitude: 43,100 feet
Background Information
Boeing Commercial Airplanes is known for its large built and spacious cabins. The Boeing 777-200 / 200LR is definitely no different. This aircraft was introduced in 2006 and to date, roughly 59 of its units are being flown throughout the world. With a limited number of planes available, it would surely be a treat to charter for a private service aboard this aircraft. This aircraft is also being powered by Pratt & Whitney, Rolls-Royce and General Electric engines.
If you're going on an 11-hour flight, you can avoid the hassles related to cramped airports by chartering for a private Boeing 777-200 / 200LR. See our live system below and get your very own live quote today: