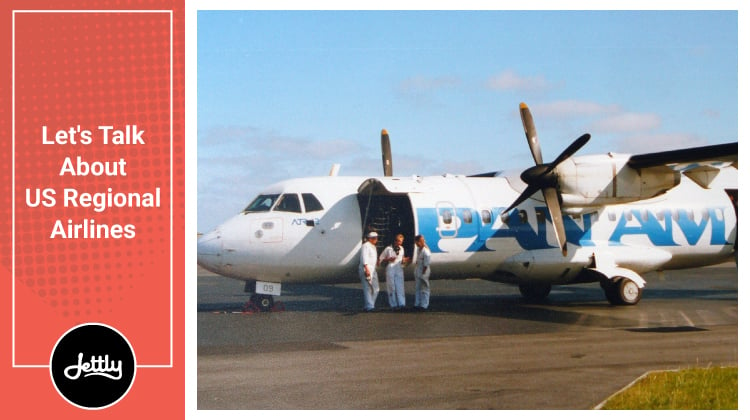 Around late September of this year, Bloomberg reported that "more than half of domestic flights were on regionals this year," perhaps due to major US airlines pushing to "boost the reliability of their regional partners" more this 2018. The article followed the first report by the US Department of Transportation to include details on regional airlines, a part of the industry that had for decades been previously absent from these reports. And as larger commercial airlines make use of regionals to fulfill a good portion of their flight schedules, it effectively gives a fuller picture of the industry at large.
Here, it becomes more apparent that the regional airline industry plays a more significant role than conventionally expected. As they mostly assist larger carriers, they play an essential role in filling up the capacity for smaller cities littered across the country. And even if commercial airlines come to a halt in the following years, regional airlines will nonetheless continue to be of service to these communities regardless.
With that being said, looking into this portion of the industry becomes quite crucial, particularly for those who want to break out in it. But what issues plague this essential part of the industry, and how will these issues play out in the long run? We examine them further.
Why scope clauses matter
For those who aren't familiar with scope clauses, Courtney Miller—Director for Lessor Sales at Bombardier Aerospace—defines it as the "definition of a scope a bargaining agreement will have between a company and its represented employees." When looking at it through the lens of the airline industry, this includes the following:
Definitions of what work airline pilots would perform;
Exceptions where airlines can make use of non-represented pilots.
The latter, in particular, is often accredited for the promulgation of the regional airline industry, as it allowed larger airlines to make use of local flyers when the need had arisen. And at times, top airlines would utilize these regionals more than their mainline pilots, which would often create tension between the two factions.
But while it may be a contested subject, the scope clauses don't seem to be going anywhere, according to a report by AIN. If anything, with the consolidation of other airlines, it's only further reinforced—and along with it, so are regional fleets projected to grow more.
The problem of pilot shortage
Previously, we had talked at length about the issue of pilot shortage and how it affects regional airlines. And indeed, the odds don't seem to be in their favor, as various segments of the aviation industry seem to compete for the same talent pool—with most looking to turn to the commercial sector for their benefits and security.
To counteract this, then, regional airlines are then challenged to become more palatable to first-time pilots, whether it's by upping the pay or even funding training. And with partnerships with larger commercial carriers in tow, hopefully this might be the added boost they needed.
Get more industry insight when you become a member
Did you like this article? Then sign up with us for similar content straight to you. We'll make sure it's worth your while.