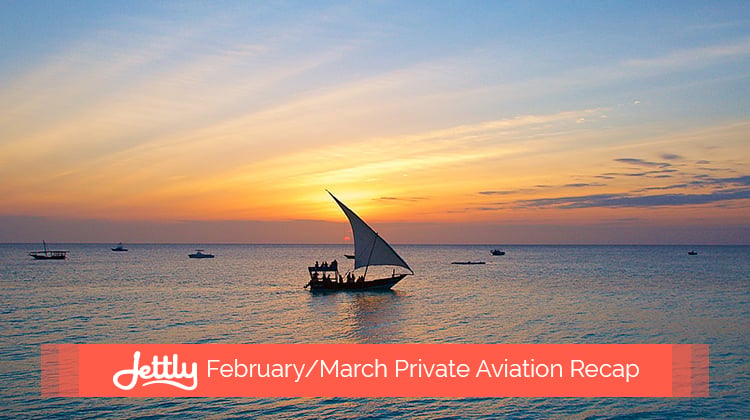 The transition between February and March is usually one of the most underrated periods when it comes to travel. But perhaps that's what makes it all the more palatable – lying at the cusp of the cold winter months and serving as the door to the spring season; this period brings out a vibe that makes a savvy traveler keen to adventure.
Today's featured destinations and events are a testament to this air of exploration, as they mix up seemingly familiar places in unexpected contexts. And once in a while, there are unique gems that can push one's travel horizons even further. Here are some of the highlights from the past two months: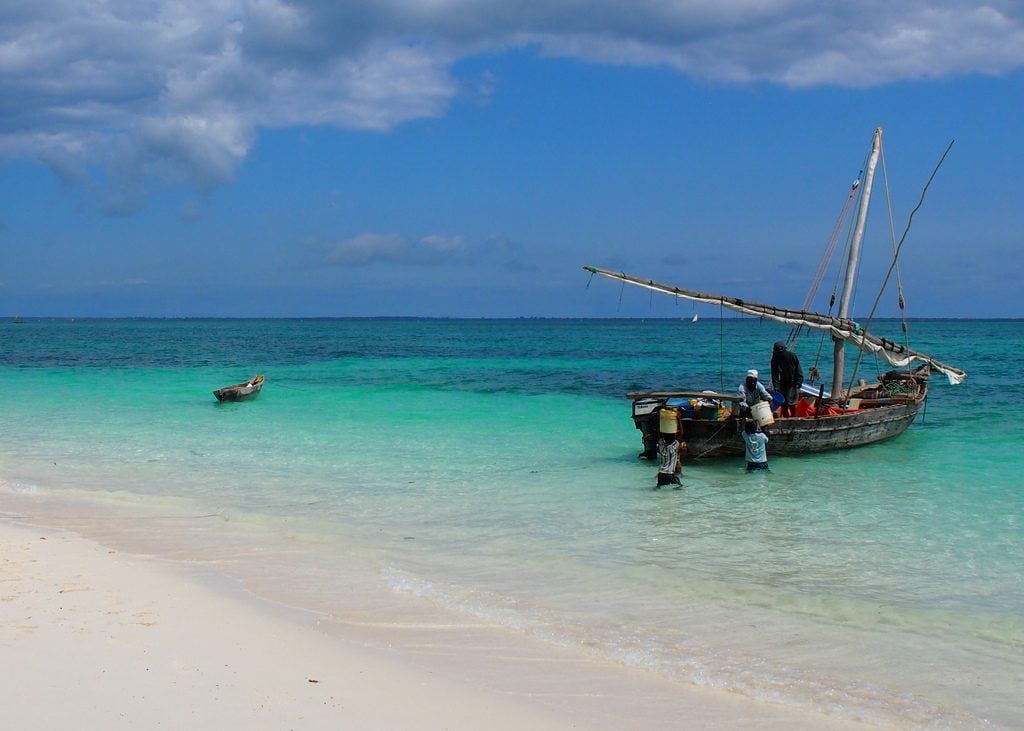 Popular Destinations
Zanzibar
During the off-season, some might opt to head to more popular destinations to avail of the lower rates and prices. Others, however, might take the opportunity to seek out the places less traveled. And in doing so, they discover a bevvy of new areas to fall in love with.
Zanzibar is one such sweet spot. The semi-autonomous Tanzanian archipelago might not warrant as much name recall when it comes to travel hotspots. But beyond its relative obscurity lies a treasure trove of beautiful beaches, clear waters, and scenic forests – all wrapped in a languid, laidback lifestyle that makes Zanzibar the perfect place to get away from one's stresses and recharge.
Those looking to get into the more cultural aspects of the archipelago might want to drop by Stone Town, a well-preserved Swahili trading town and UNESCO World Heritage site that dates back to the 18th and 19th centuries. While there, get a glimpse of the African music scene with the Sauti za Busara music festival, which is often held every February and features various artists from all over Africa. In the meantime, go beyond the main island and head to the Manta Resort in Pemba Island for a unique view of Zanzibar's underwater landscape via its offshore bedroom. Or go diving into the waters of Chumbe Island for a unique view of Zanzibar's coral gardens, reefs brimming with diverse aquatic life.
Dublin, Ireland
Breaking the February-March drought is the Irish capital, which sees troves of visitors looking to experience an authentic St. Patrick's Day experience. Aside from this, however, the city of Dublin carries a year-round charm and tons of fanciful sights to explore.
For a look into Ireland's history and heritage, head to Trinity College, a historic center of learning that dates back to 1592. While there, head to the college's Long Room, which houses an extensive collection of around 200,000 books – including the Book of Kells, a beautifully illuminated manuscript of the gospels which date back to 800 C.E. Afterwards, head for a pint of Guinness in some of Dublin's historic pubs. Head to Mulligan's for a well-poured pint, or The Brazen Head for good music and company. Finally, hang around Dublin's Temple Bar area for a taste of the city's cultural heartbeat while waiting for the St. Paddy's Day festivities.
Bermuda
Bermuda is one of those places many dream of heading to, but a few have the privilege of visiting. This spring season sees that dream become a reality, with more people looking to book a trip to the island paradise.
Most of those who pay tribute to the island would often look to its pristine beaches and gorgeous waters as a once in a lifetime opportunity. That said, feel free to stroll through and take a dip in its beaches, whether it's the Horseshoe Bay Beach or the Elbow Beach. But aside from this, you can also take in more of Bermuda's beauty by hiking the Railway Trail, which follows the now-defunct Bermuda Railways track which spans the shores of the island. Finally, head to the Crystal and Fantasy Caves for an otherworldly view, with 300 million-year-old stalactites forming a romantic landscape above azure cave waters.

Popular Events
Valentine's Day (Toronto, Canada)
Toronto may not be the first place to come to mind when considering where to celebrate Valentine's Day, but it goes all out nonetheless. From Feb. 10-14, singles and lovers from all walks of life can partake in various fun Valentine's festivities in the city, whether it's going on a blind theater date or a fun night reminiscing about failed Tinder dates.
St. Patrick's Day (Dublin, Ireland)
Celebrating St. Patrick's Day in Dublin is an experience for the books, and one that manages to rake in visitors every year. Make it count with a walk down Dublin's greened streets and a grand view of the parades.
Relais & Châteaux GourmetFest (Carmel-by-the-Sea, California)
Come March, head down to Carmel-by-the-Sea for one of the most delicious festivals around, the Relais & Châteaux GourmetFest. With 20 events spanning over the course of 4 days, one can indulge in some of the most exquisite wines and gourmet meals, which participants can also learn to prepare.
Featured Aircraft
AW609 Tiltrotor
Throughout the history of aviation, a good number of technological advancements were made during the wartime period, where innovation was an absolute necessity. But while the air of urgency has long passed, there's still a fascination with carrying over military models over to civilian aircraft, often either to improve the fuel efficiency or aerodynamics of a regular flyer.
Such is the case with the AW609 Tiltrotor, the civilian-friendly version of the V-22 Osprey. The Osprey itself, despite the controversy surrounding it, broke ground for combining the capacities of an airplane and a helicopter in a way that makes it efficient for both horizontal and vertical flight. This capability is in part due to its tiltrotors, which enable it to shift from either mode. And as a civilian flight vessel, this means it can go at the same speed of a private jet while carrying the maneuvering convenience a helicopter has.
That said, while the AW609 is still in its developmental phase, we're looking forward to seeing what the final product has in store.
Adventure at the push of a button
With so many places to go to and so little time to do so, the last thing you'd want to do is worry about your flight. With Jettly, you won't have to worry about it ever again. Submit a flight request now.