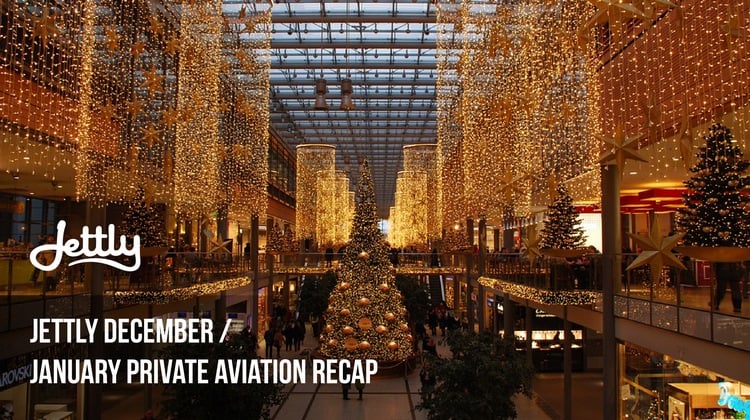 When it comes to air travel, the holidays are notorious for their peak seasons, often with their long airport lines and exorbitant ticket prices. At Jettly, we usually assuage the situation by providing a more comfortable alternative to conventional air travel. After all, minus the fuss of traveling, we believe the holiday season is a wonderfully vibrant time to take a trip off.
The recent yuletide season has especially proved quite promising, with a varied selection of places and events to visit. This time around, we look at some of the more popular options in the past months, plus an aircraft we can't wait to see in action.
Popular Destinations
Berlin, Germany
While Germany is a great place to go year-round, it is a sight to behold during the Christmas season, continuing to draw crowds from around the world. While it may not be your typical white Christmas wonderland, it goes beyond compensation in terms of charm and heart.
Berlin, the country's capital, is particularly awash with haunts and avenues that manifest the city's cultural and creative spirit. Come Christmas time, however, it is the Christmas markets that dominate, drawing crowds for its liveliness, mulled wine, and other delicacies. And during New Year's Eve – following a festive Berliner Silvesterlauf, the annual pancake race – visitors are sure to flock to the Brandenburg Gate for a spectacular party, complete with laser lights and fireworks.
Melbourne, Australia
While others might choose to immerse themselves in the chill of December and January, others opted for warmer routes. Melbourne, in particular, has seen its share of visitors hitting the beaches for a well-deserved spray of the sun. St. Kilda, in particular, is a haven for the more active sort, hosting the perfect conditions for those itching to try their hand at paddle boarding or a bit of boardwalk cycling.
When the yuletide season comes, travelers can enjoy Melbourne's annual Christmas Festival, where they are free to stroll around the city on the lookout for its many light displays. Last year posed new thrills with Santa's Lil Helper, an augmented reality phone app that lets visitors transform some of the city's laneways into digital landscapes as they search for Santa's lost phone. Come January, audiences from around the world flocked to Melbourne for another kind of thrill – the Australian Open, one of the most highly anticipated tennis events in the world.
Orlando, Florida
For some, the holidays posed an opportunity for more family time, as well as family-oriented activities. It's no wonder then that Orlando drew in a sizable crowd of its own, being home to many a beloved amusement park.
Disney World continues to be the top choice of theme park, with attractions like the Epcot International Festival of the Arts and Mickey's Very Merry Christmas Party taking reign during the holiday season. SeaWorld has its fair share of holiday happenings, which include its signature killer whale and sea lion shows, set to Christmas themes. And in January, Universal Studios brought in its nostalgic magic with A Celebration of Harry Potter, a 3-day tribute to the beloved franchise.
Popular Events
Christkindelsmärik (Strasbourg, France)
Strasbourg's annual Christmas markets once again provide a cozy charm to the holidays, raking in visitors to partake in its scents and sights.
New Year's Eve (New York City, NY)
When it comes to celebrating New Year's, there's nothing quite like the crowd in New York City, nor its festivities. From its numerous New Year's Eve parties and concerts to its famous Ball Drop, NYC never fails to draw a spectacular crowd come New Year's Eve.
Sinulog Festival (Cebu City, Philippines)
Raucous and lively, the Sinulog Festival is arguably one of the most popular festivals in the country, drawing in both locals and travelers alike. As a celebration of the Miraculous Image of the Sto. Niño or the Child Jesus, the festival is rooted in the Philippines' intriguing cultural origins. Highlights are the Grand Parade, concerts, and cultural show.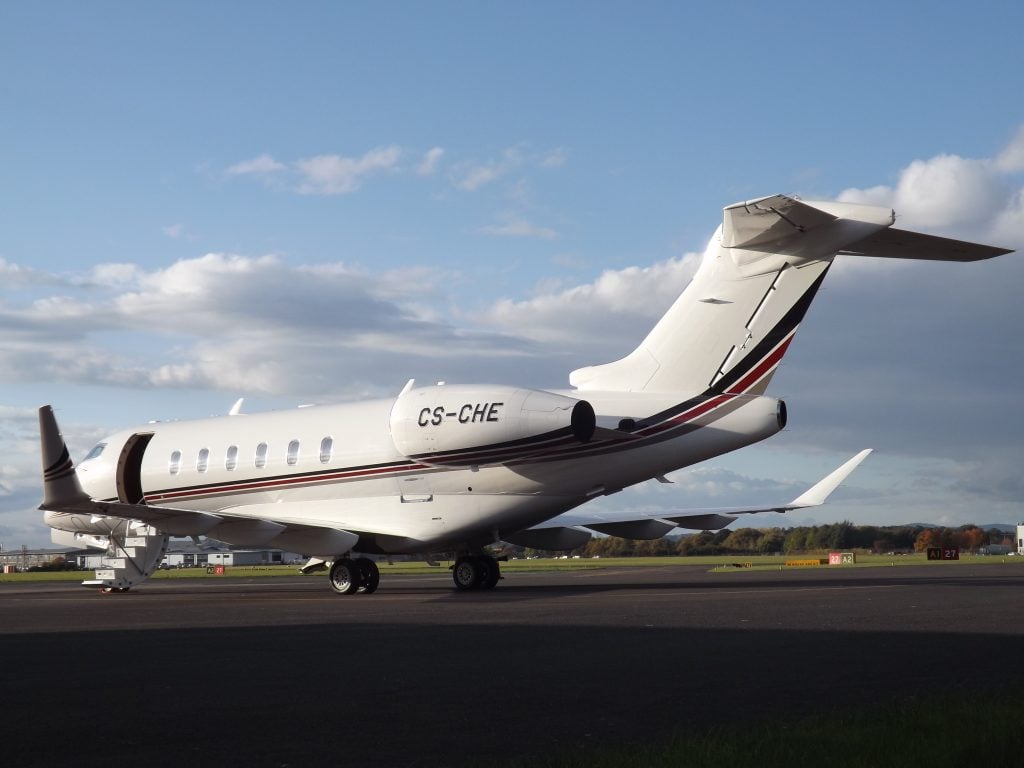 Featured Aircraft
Bombardier Challenger 350
A significant update to its predecessor, the Challenger 300, the Bombardier Challenger 350 looks to be a prime contender in a super-midsize market shaped by an increasing need for aircraft that is both economical yet efficient.
The newer aircraft boasts a maximum range of 3,200 Nm and a higher payload of 3,400 pounds, all the while shaving off take-off distance and direct operating costs. Cabin-wise, the Challenger 350 strikes a balance between productivity and elegance with its spacious interiors, intuitive entertainment system, and discreetly designed cabin management system.
That said, with its improved design and higher performance values, the Challenger 350 not only proves itself a formidable player but has since become a testament to Bombardier's resilience in the face of change.
See the sights in style
While the holidays are perfect for relaxing and celebrating with loved ones, they can be quite the hassle to prepare for, especially when it comes to traveling. With Jettly, however, you don't have to worry about what flight to schedule, or how much you have to spend for a ticket. With a flat rate and selection of world-class private flights, we'll ensure you enjoy your holiday trips in style. Submit a flight request now.