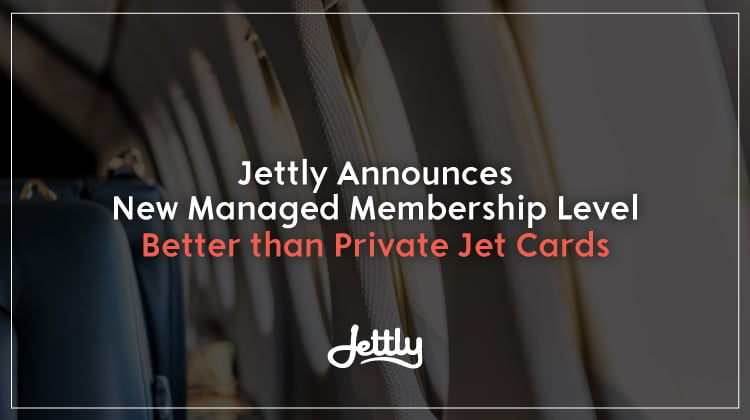 Now, Jettly.com customers can enjoy a new membership level that eliminates restrictions, terms and conditions, high deposits and high fees for add-on services required from private Jet Card options
FOR IMMEDIATE RELEASE
(Ontario, Canada) On average, the cost to utilize private charter services per hour ranges from $3,000 to $8,000, depending on the air operator, distance, and destination. For both individuals and companies utilizing charter plane services, these high costs are often prohibitive, with a single trip costing more than $25,000 in many cases. Additionally, traditional jet card programs limit flight times, taxi time is typically included in the flight time allotment, and unused hours must be used at a specific time or they expire.
In an effort to provide more affordable prices and more flexible options, Jettly announces the release of a fully managed private jet membership, cutting the cost of charter flights significantly, compared to other private jet card providers. The new on-demand charter service is set to transform the way jet card programs are designed and used.
"When using our new managed account option, you will make a deposit into a secure client deposit account and the funds will be held in trust for ongoing charter use," stated Jettly CEO Justin Crabbe. "With our program, there are no upfront fees, no minimum deposits and no restrictions on the type or class of aircraft or the number of hours you are required to fly. All you have to do is make a deposit and you are ready to go, as long as you have enrolled in the Jettly Managed Membership."
In addition to the funds that are deposited into the trust account, customers are required to pay $997 per month or $9,997 per year as a membership fee. In addition to the Managed Membership monthly fee, there is an additional five percent management fee for each charter flight paid to Jettly, which is deducted out of client's deposit account.
"When you opt for a Jettly private jet charter membership, with the new managed membership level, you will have access to the same 9,500 private aircraft that are available for charter worldwide, just like everyone else in this industry," continued Crabbe. "However, the 30 to 50 percent commission that brokers usually charge for each flight is eliminated, and all you have to do is pay the extremely low monthly fee."
Additional information about the new managed membership level, the on-demand charter services, and other membership options provided by Jettly can be found by visiting the company's website.
ABOUT JETTLY
The professional team behind Jettly believes that chartering a private jet is a process that should be easy, fast and luxurious. This is why the company's mission is to coordinate the booking process and ensure it is seamless for each customer. In addition to providing customers with access to more than 9,500 charter jets, Jettly customers can also take advantage of the extremely low prices of the monthly membership packages offered by the company. With Jettly, using private jets is easy and affordable.