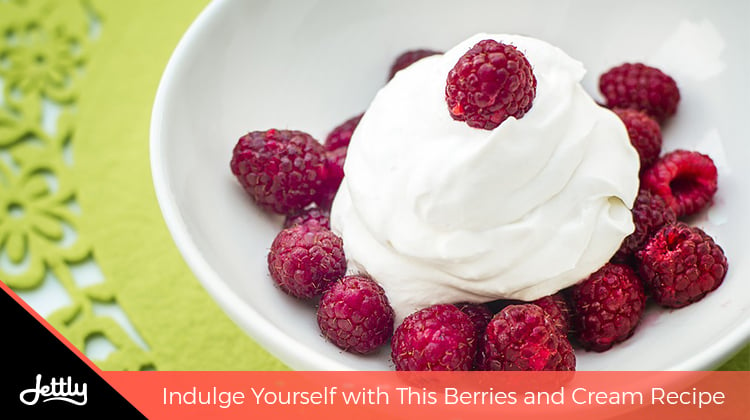 In the past few years, berries have become a staple around wellness kitchens, as they are known for their status as a superfood and their antioxidant properties. But in regular households, the reason is far simpler—they're just that tasty. Whether it's the sweet tang of blueberries or the hint of sourness behind every raspberry, each berry has a flavor and texture profile that's sure to win over someone across the world.
Beyond the pleasant taste, however, one of the biggest advantages berries have is how you can quickly add them to a dish or drink. You can easily find them in a café among the many pastries and desserts, or perhaps add them to a smoothie for an added hint of sweetness. Add them to some nuts and make yourself some trail mix, or to enjoy them in their entirety, just have them as is. Indeed, there's a multitude of things you could do—or not do—with berries, all depending on your preference. But if you're looking to get the full berry experience, you might want to opt for a recipe that complements the berries you use without letting the taste overpower it too much.
That said, here's a recipe you might be interested in. The concept of berries and cream is relatively basic, but its underlying flavor can be equal parts subtle and refreshing. Here, you're free to make use of all the berries you'd like, putting them in 1 ½ cups each. Or, if you're more inclined to one type, you can take out one and double the serving of the other. But what keeps it all together is the cream mixture—at once light yet subtly sophisticated, it's this unique profile that really makes the berry mixture stand out while simultaneously tempering it.
Berries and Cream
Preparation time: 30 minutes
Cooking time: 1-2 hours
Serves 6
Ingredients
1 ½ cups strawberries, sliced
1 ½ cups blueberries
1 ½ cups raspberries
1 ½ cups blackberries, or any berry of choice
¾ cup sugar
¼ cup orange juice, fresh
2 ¼ tablespoons hazelnut, toasted and chopped
For the cream
1 ½ cup ricotta cheese, partially skimmed
1 ½ tablespoons evaporated milk, nonfat
1 ½ tablespoons white sugar
2 ¼ tablespoons Marsala wine
Procedure
For the cream
In a bowl, combine the ricotta, milk, sugar, and wine. Once it is well-incorporated, take an electric whisk and whip until soft peaks form. Cover and chill for around 30 minutes.
To assemble
In a cup, add some of the strawberries, blueberries, raspberries, and blackberries. Pour into a bowl and mash well, adding the sugar and orange juice. Continue until the sugar starts dissolving.
Add in the rest of the berries, stirring gently for a while before letting it sit at room temperature. Occasionally toss the concoction for 1-2 hours until the juices come out.
Take out the cream from the fridge, and top with the berry mixture. Top with the roasted hazelnuts, and serve.
Find more recipes like this with Jettly Eats
Flight meals can range from tolerable to the worst, depending on where you're sitting or what airline you find yourself in. Fortunately, with Jettly Eats, you are the master of your own in-flight meal. Head to the site now for more dishes like this Berries and Cream recipe, and craft yourself the perfect set mid-air without any of the fuss.