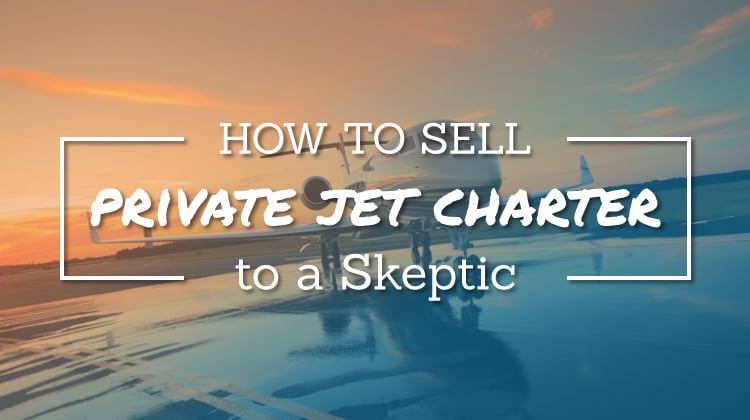 While the idea of flying by private jet might seem alluring and glamorous to most people, that doesn't mean the service is all that easy to sell in reality. It's safe to say that most people tend to assume that it's too expensive, or too unnecessary a luxury. For this reason, growing a client base for your private jet charter business can be quite the challenge. Below we look at some ways you can frame your marketing and advertising in order to appeal to those who remain skeptical about private flights.
It's not just about the luxury.
One of the biggest misconceptions about flying in private jets is that it's all about luxury and glamor. In truth, private flights have more practical benefits as well. Whether it's making sure to get a flight for a time-sensitive business trip, needing to make stops at multiple locations along your itinerary, or even flying with a baby or toddler without having to worry about the other passengers, private charter brings advantages that go beyond the lavishness. This angle can allow your business to reach an audience that might never have previously considered such a service.
It's not as expensive as they might think.
Of course, because of the idea that private jet charters are a luxury for the elite, most people just assume they can't afford it. But nowadays, online services are making it possible to get seats on private jets at reasonable rates. The advent of flight-sharing services means people can now split the costs of a jet charter either with friends or strangers. If they're traveling as a group and need to stop at different countries or cities, flying by charter could be more cost-effective than each of them buying flights at separate airlines. Additionally, for businesspeople without a spare minute, the productivity gain from not having to wait at the airport for a commercial flight can mean that the private jet is indeed costing them less.
Let them know that 'private' means just that.
An often overlooked selling point of jet charters is the privacy. This could be important when two or more businesspeople are traveling together, or if a company is flying its team somewhere. Being in a private aircraft means the time in the air could be spent discussing business deals, holding team meetings, or getting other collaborative work done, without having to worry about other passengers overhearing sensitive information.
They need not worry about safety.
A lot of people worry about private planes, especially the smaller ones, not being as safe as the huge commercial airliners. Make it clear in your advertising that they shouldn't be worried. Provide detailed descriptions of the quality of your jets and the strict maintenance procedures you adhere to. Advertise the qualifications and experience of your pilots, to let the potential passengers feel that they would be in good hands.