When people think of flying, they typically cringe. But Jettly is creating an entirely new flying experience.
We want flying to be an enjoyable experience for everyone.
In fact, we've made it our goal to set the global standard in smooth, luxurious flying for both customers and pilots. Fliers save money, and pilots earn more.
How? We book private air charter gigs on your terms. No hassle, just flying.
We're Revolutionizing Private Air Travel
Let's face it: Commercial flights are a hassle. Whether it's delays, cancellations, security checks, or the food, no one likes to fly.
But only the super-wealthy can afford private air travel, right?
It doesn't have to be this way. In fact, we're changing that.
At Jettly, we offer an unprecedented community-based system for chartering private jets — on demand.
That's right! We're the only company in the aviation industry providing private flights from local pilots around the globe through an easy to use straightforward booking platform.
You can finally fly where you want, when you want, for a flat rate – no hidden taxes or additional fees. Just pay and fly off to wherever your heart desires. Customers can browse over 10,000 registered aircraft, compare prices, and easily book online.
And pilots? You can sit back and relax because we take care of all your marketing, website, and graphic design needs. Does it sound too good to be true? We promise it's very real.
Jettly Private Air Charter Gigs Put YOU in Control
We've removed the bureaucracy from air travel so customers and pilots are completely in control in every step of the way.
Finally, private air travel is affordable and accessible to just about everyone.
No airlines, no booking agencies. Just pilots, customers, and Jettly. Once you fly with Jettly, you'll wonder how you ever flew commercial.
Fliers can finally stop stressing and start enjoying the flight. You'll never worry again about delays or canceled flights because you're in direct contact with your pilot.
Pilots: you can work where you want, when you want. Just list your plane and let it work for you. You can easily make extra income and cover your expenses by flying private air charter gigs with Jettly.
Streamlined Accessibility for Customers: Just Book, Pay, and Fly
We want flying to transform into an enjoyable experience. (Has it ever been?) So Jettly keeps things as simple as possible.
1. Log in to the Jettly App
You can finally book private flights right in the palm of your hand wherever you are. Just log in, select your aircraft, destination, departure date, and get ready to fly!
2. Choose Your Aircraft and Pilot
Browse aircraft of all sizes and book local, certified pilots. We have thousands of aircraft to choose from. Rest assured, your safety is our top priority.
3. Show Up and Fly
On your departure date, just meet your pilot at your local airport, exchange payment and identification, and board your private aircraft. Either arrange a return trip with your pilot or keep it a one-way flight. Now, you're all set to start a hassle-free adventure.
After Experiencing Jettly, You'll Never Fly Commercial Again
Flat Rates: What you see is what you pay. With Jettly, it's never been easier to browse private flight estimates and compare quotes. And since we operate worldwide, you get to select your preferred currency denomination and payment options.
Simple Scheduling: Book flights when you need them on your own terms – Incoming, outgoing, one-way or multi-leg. We have you covered. Flying with a team has never been easier. Family reunion or concert? Spend less time worrying. Jettly can help you enjoy your trip.
Luxury Travel: You don't have to hate flying anymore because with Jettly, customers come first. Traveling with pets or have special diet restrictions? No problem, we take care of it all for an affordable price.
One-Stop Shop for Pilots: Booking, Marketing, Web Help, and More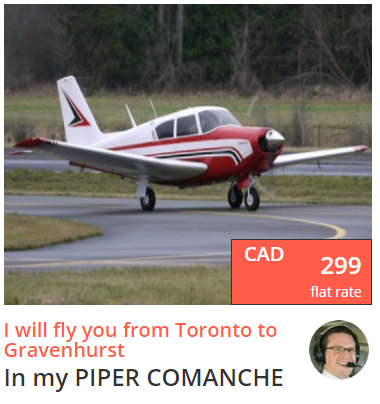 Creating your listing only takes about ten minutes. Just sign up on the Jettly website, describe your plane, and upload some photos.
That's it! The customers come directly to you.
1. We're Your New Marketing Department
Here's the great part: We do all the legwork for you. When you register on Jettly, you get unlimited bookings and trip requests. And best of all? Unlimited earnings.
2. Unlimited Website Help
Stop wasting money paying someone to design your website. When you sign up with us, we cover it all. Just kick back and do what you love – Fly!
3. Graphic Design Like You've Never Imagined
As a Jettly WingmanTM, you'll enjoy unlimited access to graphics design for Facebook ads, brochures, t-shirts and anything else you need. Yes, unlimited!
4. Exclusive Jettly Corporate Benefits and Unlimited Support
Along with five of your staff or family members, you will enjoy exclusive access to the Jettly corporate benefits package which gives you discounts on thousands of products, services, restaurants, theme parks and more. For the very first time in the history of private aviation, you'll get all the corporate benefits of flying for a commercial airline. Plus, we provide our full support anytime. Just call, email, or text. We're here for you.
List Your Plane Today and Start Earning Tomorrow – No Strings Attached
Choose Your Price: You set the price for each gig. You decide the flight route and dates to fly. This system means that you're completely in control of your schedule, income, and most importantly, you get to maximize your profits.
Keep All Your Earnings: That's right! We take no commission from your earnings. Just select your preferred currency, payment method, and get ready to start making money.
Cover Your Aircraft Ownership Expenses: On average, our pilots earn enough to cover their aircraft ownership expenses by chartering their aircraft only nine times each month.
Become a Jettly WingmanTM and Start Earning Today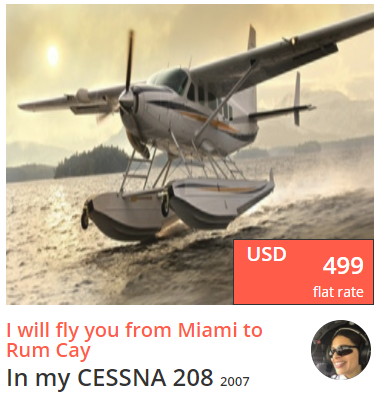 There's no catch. We've done the work and built the software, we just want to help pilots make money flying on their own terms.
Don't let your plane drain your bank balance. Put it to work for you! You can cover your expenses and make extra income where you want, when you want.
With Jettly, air travel becomes personal again. You can have a hands-on, personalized experience with local clients – no airlines, airport regulations, or security checks. Just you and the local customers.
It just takes about ten minutes to sign up and start earning. And with unlimited marketing, website help, corporate benefits, and graphics design, you can't go wrong.
As a Jettly WingmanTM, you have exclusive access to our benefits package – along with five of your staff or family members! You get discounts on thousands of brand name products and services. Plus, you get phone, email, or chat support from the Jettly team on-demand.
Get all the benefits of working for a major airline minus any of the hassle. What else could be better than that?
If you're ready to start earning extra money with private air charter gigs, sign up today with the Jettly WingmanTM program.
Read the Jettly WingmanTM Manifesto