Most people associate private jet charters with high-cost luxury planes, exotic locations, and opulent interior spaces designed for some of the world's richest people. While there certainly is a market for these jet charters, the day-to-day reality of the private jet charter industry is somewhat different.
The overwhelming majority of private jet charters are for business purposes, where the flexibility that private charters offer is worth the difference in price when compared to flying coach.
The practical benefit of a private jet charter is that there is no risk of passengers missing a flight. Should unexpected delays occur, your plane is still waiting for you on the runway – ready to take off when you are.
This is why many first-time private jet charter customers are initially surprised to see tiny 5-seat propeller planes in jet charter line-ups. Wherever there is a need for an individual or a group of individuals to arrive in a certain city at a certain time – guaranteed – a private jet charter option exists to fulfill that need.
What You Will Learn
Introduction to private jet types and classes so you understand how they factor into private jet charter prices
Factors of the aircraft that influence private jet charter prices
External factors that influence the price of private jet charters
The 6 most popular private jet routes worldwide (and their prices)
And much, much more…
Introduction to Private Jet Types/Classes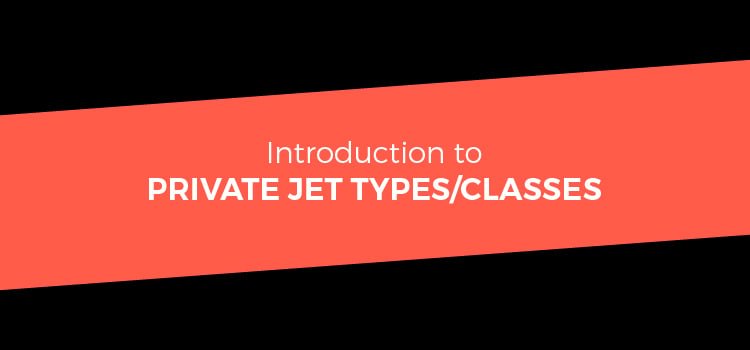 As mentioned above, not all private jets are luxury airliners designed for rock stars and hedge fund managers. A private jet charter company typically offers access to a variety of planes covering each possible consumer need – from small propeller aircraft to corporate airliners with hundreds of seats.
Private charter aircraft generally fall into one of six major categories:
1. Small Propeller Aircraft
Small propeller aircraft generally feature between three and 12 seats and a maximum range that doesn't exceed 1,000 nautical miles. Chartering these planes usually costs between $1,200 and $2,000 per hour, making them ideal for short trips where a small group of people need to close intercity distances within a single day.
These small planes are very versatile – they can land at nearly any airport, including regional makeshift airports in sparsely populated areas. For instance, aircraft of this type are one of the most popular forms of transport in the state of Alaska since much of the state is inaccessible by road.
Since these aircraft are small and do not benefit from jet engine technology, each one comes with a very strict weight limit – a fully loaded Beechcraft BE76 Duchess weighs 3,500 pounds and has a max takeoff weight of 3,900 pounds. That 400-pound difference becomes crucial when you start accounting for passenger and luggage weights.
Small propeller planes fly much slower than jet aircraft. This can increase the cost of chartering one when compared to the next class of aircraft – small jets – particularly on longer trips.
2. Small Jets
Small jets usually feature seating for between four and six passengers and have an extended range compared to their propeller-based cousins. Small jet aircraft can comfortably reach destinations between 1,000 and 2,000 nautical miles away in distance and typically cost between $2,000 and $3,000 per hour to charter.
These planes are much faster than propeller planes. Cruise speeds typically reach 300 to 400 knots, assuring that passengers reach any destination within the planes' range in a few short hours. When compared to the speed of propeller aircraft, this can save passengers time and money, even though the nominal price per hour is slightly higher.
Small jets feature much larger max takeoff weights thanks to the extra power afforded by jet engine technology. The Cessna Citation Bravo SII, for example, features a max takeoff weight of just over 15,000 pounds – after subtracting its empty weight of 8,000 pounds, it allows for the transport of a full 7,000 pounds of extra material.
3. Medium Jets
Medium jets usually feature either seven or eight seats, but can travel far longer ranges than small jets can. Medium jet ranges typically exceed 2,000 nautical miles, and their cruising speed runs between 400 and 500 knots.
The range these jets offer make them the first entrant in this list to be capable of transcontinental flight. Corporate passengers, for example, routinely use the Cessna Citation Sovereign to fly from Los Angeles to Hawaii. This makes medium-sized jets such as the Learjet 55 and the Hawker 800 an entry point for most corporate and business-related travel charters.
With costs ranging between $3,000 and $4,000 per hour, chartering these jets is markedly more expensive than their smaller counterparts – but they are often the least expensive option for reaching destinations within their range.
4. Long Range Jets
Most private luxury jets fit into this category. These jets feature ranges 4,000 and 7,000 nautical miles, making them ideal for most international flights. They seat anywhere from 10 to 30 individuals and can come with a broad range of extra amenities.
While these jets command high prices – anywhere from $5,000 to $20,000 per hour – they routinely bring high-powered executives and celebrities to some of the most far-flung destinations on the planet.
The Airbus 318 Elite, Boeing BBJ and Embraer Lineage 1000 all include in-flight amenities including a fully staffed flight attendant service, office space, dining room and private bedrooms.
Smaller long range jets without luxury amenities include the Cessna Citation Longitude offered by the world renowned NetJets. The costs to charter a private jet significantly decrease with this model – it offers a range of 4,000 nautical miles and eight seats at less than $4,000 per hour.
Per-passenger private jet charter prices are lower for customers who need to transport more than 30 people. In these cases, travelers can turn to regional airliners.
5. Regional Airliners
Although the per-hour rate for chartering a regional airliner is higher than for most other planes – usually starting at $10,000 per hour – the increased seating capacity these planes offer compensates for that fact.
These planes can comfortably carry between 20 and 80 individual passengers, making them the go-to charter jet for large sports teams or event staff for major concerts and conferences.
The primary drawback to large-capacity regional airliners is that they generally operate over short ranges. Any range larger than 2,000 nautical miles typically requires the charter of a large airliner. This means that regional airliners operate in a niche – the market for large groups who need to traverse short distances very quickly.
The largest capacity private jet in this category is British Aerospace's BA146-300, which features seating for up to 128 passengers. At a typical rate of $10,365 per hour, this translates to huge per-passenger savings when compared to nearly any other private jet charter costs.
6. Large Airliners
Anyone who needs to transport more than 100 individuals over a large distance needs to charter a full-sized airliner. These include some of the most well-known and respected aircraft in the aviation industry – such as the Boeing 737 and the Airbus A320. All of these planes have inter-continental capability, with ranges often exceeding 5,000 nautical miles.
At this level, the airplane size, destination, and number of passengers have a pronounced effect on hourly private jet charter prices. However, you can plan to spend about $10,000 per hour on a Boeing 737-200 with 130 seats or up to $50,000 per hour for a fully-loaded Airbus A380 with 500 seats and a range of 8,200 nautical miles.
Click to view all of the available private jets in our network.
Factors of the Aircraft That Influence Private Jet Charter Prices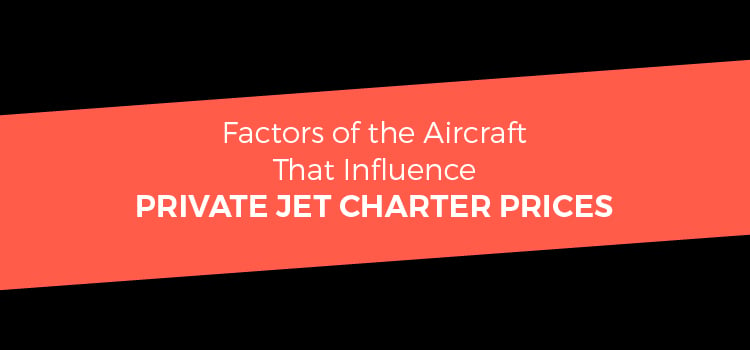 So far, all of the prices shown have been estimates – the actual cost to charter a private jet depends on a multitude of factors. In order to offer the best prices to passengers, jet charter specialists need to calculate and optimize each factor. These include:
1. Fuel Consumption
Fuel prices vary at different airports around the globe, and different grades of fuel burn at different rates. Because of the amount of fuel that planes consume and the accompanying volatility in price, jet charter companies can be anywhere from $3 to $5 per gallon or even more for jet fuel. A private jet can burn through several hundred gallons of fuel every hour, turning fuel consumption into an important variable for any trip.
Importantly, there are multiple types of jet fuel available – Each aircraft needs use fuel rated for its engines. Large, powerful aircraft typically use higher grade fuel than small jet planes and propeller craft, leading to significant differences in price between jet charters.
2. Aircraft Weight
All aircraft have a specific empty weight and an additional max takeoff weight. As passengers and luggage take up additional weight, the amount of fuel burned to reach a particular destination increases. Heavier planes cost more, meaning that private jet charter companies must factor in expected loads to any quote they offer potential passengers.
3. Aircraft Make/Model
Since each aircraft features particular specifications for fuel efficiency and aerodynamics, the price of chartering a jet from one airport to another will change drastically depending on what plane you choose.
This choice goes beyond choosing the category of plane best suited to meet your needs and into the details of each individual model. Most small jets are fuel efficient, but offer fewer amenities, while the ultra-large Airbus 320 lacks in aerodynamics, relying on its powerful engines to push it through the air. These factors all affect cost.
>>> Use our flight cost calculator to find out just how much it will cost you to get from your home airport to any destination in the world.
External Factors That Influence the Price of Private Jet Charters
In addition to plane characteristics, many external factors influence the price of private jet charters. Airports set certain prices that can affect the private charter costs and individual pilots can charge salaries that fluctuate depending on their experience and availability.
Some factors, such as the price of fuel, respond to natural fluctuations in the market and cannot be effectively circumvented. Some of the most common factors are listed below:
1. In-Flight Service
Private jet charter companies offer a wide range of in-flight services. For most flights, the minimum level of in-flight service includes a meal for each passenger.
Long-haul flights on luxury airliners have no limit on potential in-flight services – options exist to meet even the most discriminating needs, and luxury jet charter passengers are happy to pay for them.
Generally, in-flight services adapt to the length of the flight chartered. Short, intercity flights on a small 5-passenger aircraft typically need no additional service whatsoever. Long intercontinental flights on a tight schedule may include bedrooms, showers, or other amenities that passengers will rely on to reach their destinations in as relaxed a manner as possible.
2. Stopovers
If you have more than one destination or need to stop at a particular airport on the way to refuel, you should expect the cost of your private jet charter to rise. Airports charge runway fees regardless of whether they are the plane's final destination or not, and additional taxes may apply as stipulated on the level of local government.
3. One-Way or Round-Trip
Much in the same way commercial airlines double their prices for round-trip flights, so too will private jet charter customers find that round-trip flights cost more than one-way trips. Importantly, the flexibility that private jet chartering offers here can lead to large fluctuations in possible price.
For instance, if you wish to fly a private jet to a particular airport and then take it back to your home city's airport seven days later, private jet charter prices must cover the cost of housing that airplane at the airport for those seven days or it will need to be flown back to pick you up seven days later.
4. Pilot, Co-Pilot, and Crew
Upon chartering a private jet, it is your right to choose any pilot you wish for the journey. Private jet charter companies have extensive networks with numerous operators across the globe and can help you choose the best operator for the flight. Again, this can lead to increased costs for round-trip journeys in which the pilot, co-pilot, and crew temporarily stay at hotels for the duration of the trip.
Additional crew considerations can also deeply affect the price of a private jet charter. How many crew members do you need for all passengers to feel comfortable throughout the trip? Experienced private jet charter specialists can help you identify the best number for any trip.
>>> Curious to know what it would cost to fly from your home airport? Use our flight cost calculator and private jet recommendation engine.
Private Jet Charter Price Estimates for The 6 Most Popular Routes
While private jets can fly almost anywhere, the economic realities of chartering a private jet mean that most jets fly into and out of a few select airports. Below, we've gathered data on some of the most popular routes in the private charter industry and explained how much each journey typically costs and why.
1. New York City – Los Angeles
By far the most popular domestic route in the United States, private jet charter prices for one-way flights to Los Angeles from New York City are typically just above $30,000. The cheapest plane capable of making this journey without stopping to refuel is the six-seat Learjet 40.
2. New York City – Chicago
Another very important domestic route, both small propeller aircraft, and small jets can make the trip from New York City to Chicago and back. A one-way trip from New York City to a small municipal airport in the vicinity of Chicago costs about $7,000 with a propeller aircraft and $9,000 with a small jet.
3. New York City – London
One of the facts of the private jet charter industry is that the great majority of private flights start or end in New York City. This transatlantic flight is another very popular route that requires renting a long range jet capable of making it across the entire ocean without refueling. Prices generally start at $60,000, and can rise considerably if you desire access to luxury amenities on the way.
4. London – Moscow
Expect to pay at least $25,000 for a private jet charter flight from London to Moscow. The best aircraft for this journey is a mid-sized jet capable of carrying eight passengers. Regional airliners can make the trip as well, with prices starting at a slightly higher $33,000.
5. Moscow – Nice
One of the most frequent private jet routes in the world spans the distance from Russia to the south of France. Nice is also a popular destination from London and New York, but neither city has as many private jet passengers coming in as the number that does from Moscow. This trip costs at least $25,000 and requires a mid-sized jet to complete without stopping for refueling.
6. Miami – New York City
Traveling from Miami to New York City via private jet costs around $12,000. It is best left to small private jets, as propeller aircraft do not have the range necessary to make the trip without refueling. Medium jets may only cost $15,000, making them another attractive option depending on the number of passengers and expected level of comfort.
>>> Click to check out our flight cost calculator and see how much flights cost from your home airport.
What Are Private Jet Empty Leg Flights and How Can They Save You Massive Amounts of Money?
While chartering a private jet may seem expensive, there is a unique aspect of the private jet charter industry that allows certain individuals to save huge amounts of money when chartering a jet. Whenever a private jet charter customer orders a one-way trip, the jet charter operator has to pay for the return trip out of its own pocket.
Obviously, flying an empty jet is expensive, as fuel costs listed above clearly demonstrate – not to mention the pilot, co-pilot, and crew who expect to be paid either way. In order to curb these costs, private jet charter operators offer empty leg flights to individuals who are willing to take flights when the opportunity comes.
When a passenger takes an empty leg flight, he or she is essentially covering a small part of the cost of flying the plane back to its home airport. Since the aircraft needs to make its way back home anyways, both the private jet charter company and the passenger earn significant savings using this mutually beneficial travel arrangement.
If you want to travel on a private jet and are reasonably flexible with flying conditions, dates of arrival, or even destination, you can save an enormous amount of money by finding an eligible empty leg flight. Sometimes, these savings can be in excess of 75% of the normal traveling price.
In order to maximize your ability to benefit from potential empty leg discounts, be prepared to accept last-minute flight deals. In many cases, private jet charter customers force companies to wait until the last minute before deciding whether they will return to their home airport or not – leaving the plane unspoken for until the very last moment.
>>> Browse all available empty leg flights and start saving up to 75% of the price of a full price private jet charter.
Conclusion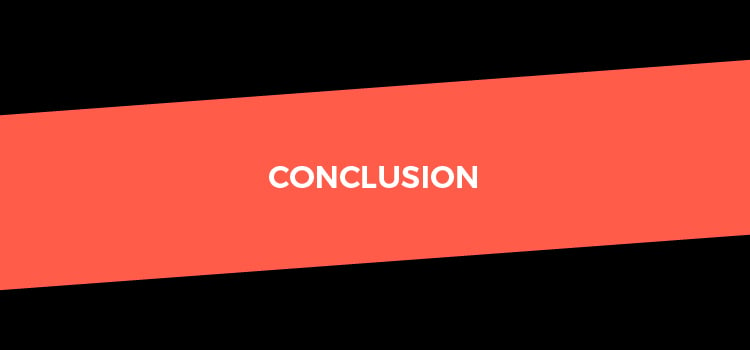 If you are interested in learning more about private jet chartering, our flight success team is happy to walk you through the process of booking your first jet. Whether for business or for pleasure, chartering a jet can be much simpler and far more intuitive than purchasing airline tickets from commercial providers.
Use our comprehensive flight cost calculator to find out just how much it will cost you to get from your home airport to any destination in the world, and which aircraft would be the best-suited for your needs.
Jettly is a private jet charter marketplace that matches travelers to the aircraft they need. Contact us today for a quote on traveling anywhere in the world on your own terms.