Known as one of the first few corporate jets produced by Grumman, the Gulfstream G1 lets you reach Alberta if you're coming from Toronto. It even has flying capabilities which can reach international destinations such as Utah in the USA. Its short range capacities have steady glides, so you can enjoy the views which your aircraft will be flying over. Look over the window and enjoy seeing landscapes, mountains, seas and towns which you'll fly by. Compared to high altitude planes, the Gulfstream G1 also has a sufficient ceiling height. This way, you can be just at the right distance to see enough aerial views during your trip.
One of the Gulfstream G1's standard features would be WiFi, so you can stay in touch with your loved ones and business partners in flight. If you're heading out to a business trip, you can also use your passenger seat's pull out table as a platform for your laptop. Catch up on your email reading, coordinate with staff members, update cloud based documents and so much more. Know the details of this corporate jet and schedule for your very own, private flight today.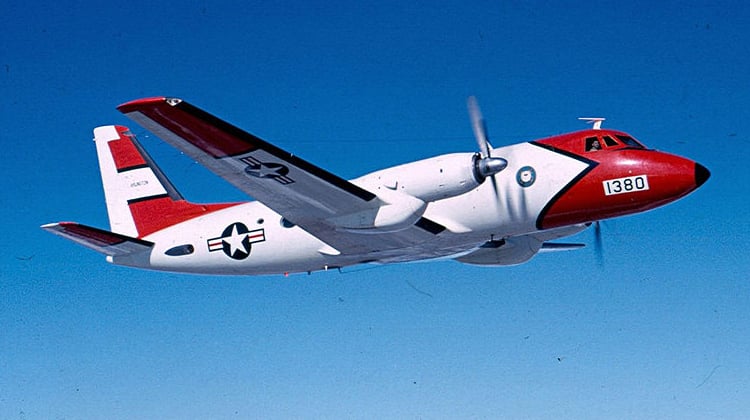 Photo Credit: US Coast Guard
Every Business Traveler's Flying Comrade
Are you a jetsetter who'd rather not wait around in lounges for their next flight? If you'd like to be anywhere else but the airport, you'll have much better travel options on board the Gulfstream G1. This means you can land at a more secluded airport whenever possible, and reach places you'd rather be. Lessen your waiting time or even flight cancellations on this plane.
Some of its standard features include a galley to prepare your refreshments. This area usually includes small appliances such as a fridge, coffee maker and microwave oven. Utensils and other related cutlery, along with wineglasses may be available. For utmost comfort, the lavatory can be found at the cabin's rear. As a reminder, it would be necessary for you to confirm the plane's exact facilities with your chosen operator. Some services would include at least one flight stewardess to make sure your in-flight needs will be served.
Have a look through these interior specifications, so you'll have a better idea of your in-flight experience on board the Gulfstream G1:
Space is equivalent to 18 to 38 passengers
Height of Interior: 2.19 meters
Width of Interior: 1.92 meters
Capacity for Luggage Compartment: 150 cubic feet
Maximum Take Off Weight (MTOW): 35,100 pounds
Steady Speeds on Convenient Flights
As mentioned, the Gulfstream G1 can be relied on for regional flights and one of its major features include steady paces of speed. These performance details can be telling of how fast and far the aircraft can go:
Speed: 300 knots (kts) or nautical miles per hour (nm)
Range: 1,500 nautical miles or 2,778 kilometers
Maximum Altitude: 33,600 feet
Climbing Rate: 1,900 feet per minute
Background Information
Since it was first flown in 1958, the Gulfstream G1 has had over 200 units built and flown all over the world. Did you now this plane was the first to be FAA (Federal Aviation Administration) certified to fly at 30,000 feet? This aircraft's fuselage also became the inspiration and standard design of the Gulfstream IV and V. This is just the apt jet for business travelers as its primary intention of being developed was for corporate use.
If you're heading out to the next regional destination, the Gulfstream G1 would be your ideal aircraft to hop on. This can equally be a luxurious jet if you're taking a vacation to Cancun Mexico or any destination with equivalent distances. See our system below and get your very own live quote today: